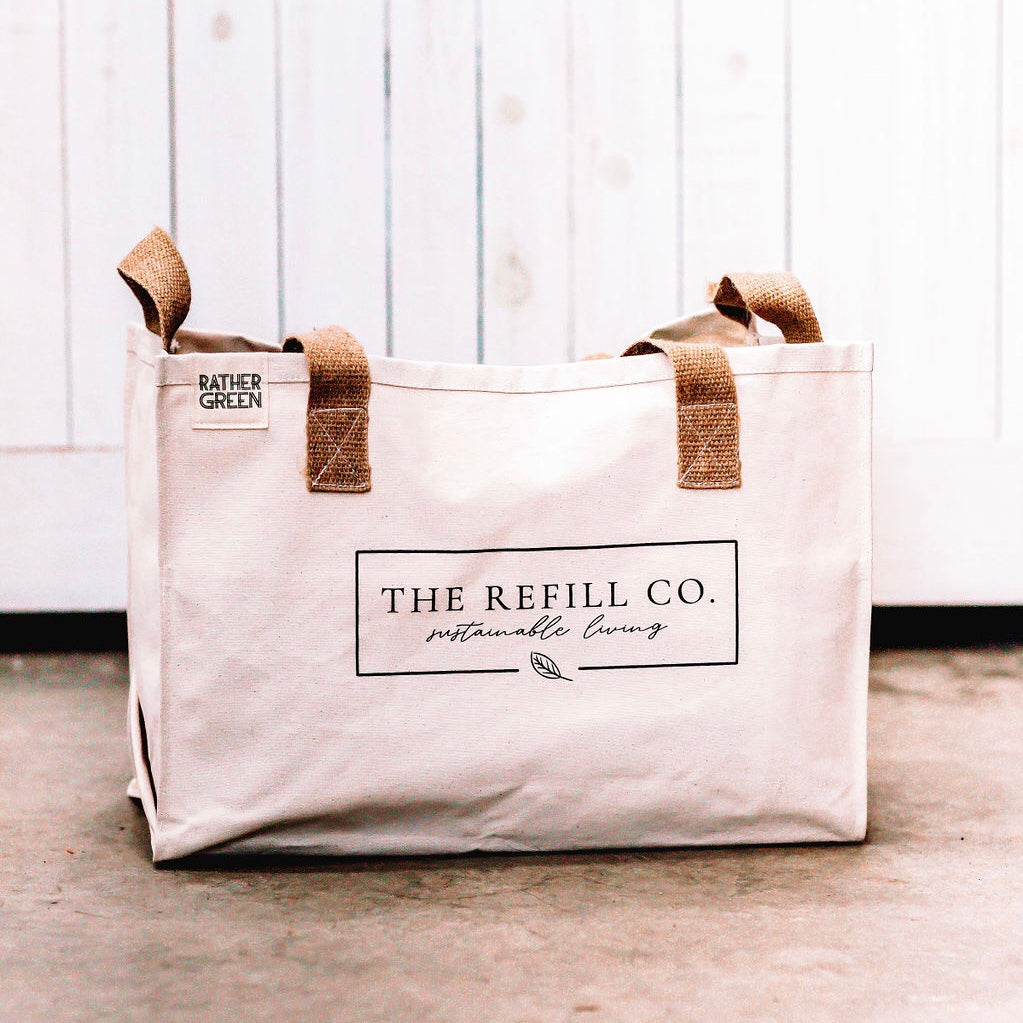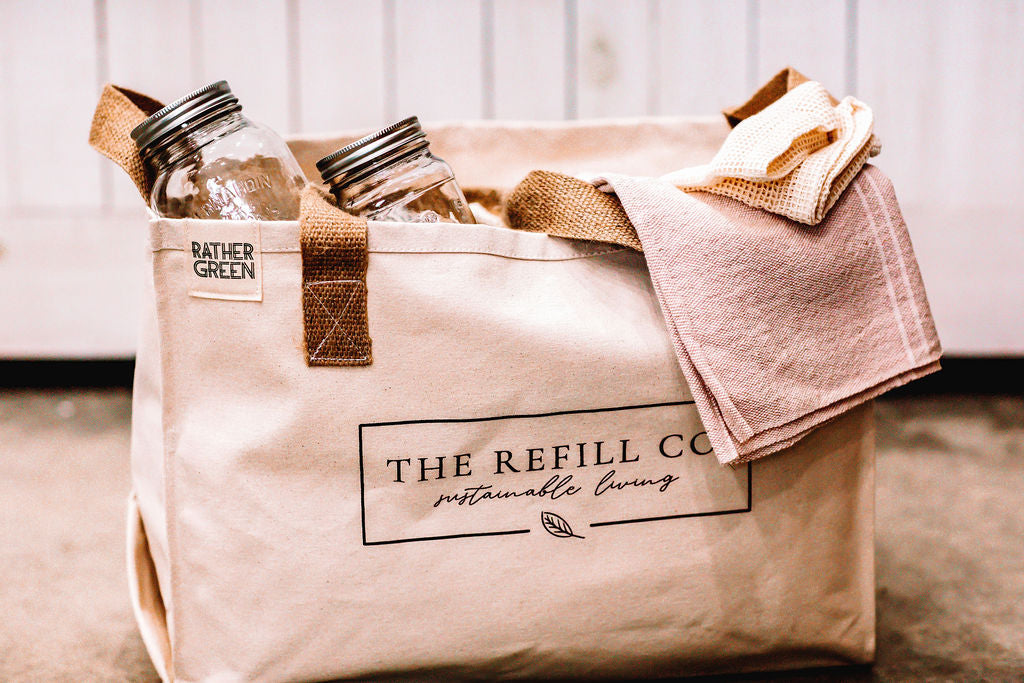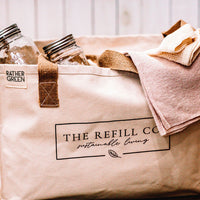 Rather Green:
A proper bag for grocery shopping!
Large: So you can fit a lot of groceries, even larger items. With one unit, you'll have enough room to get everything for dinner plus a couple of other items.
4 open pockets: Four open pockets inside can secure 1L jars, bottles, cans, produce, etc.
Extra handles: Short handles on the top of the sides make it much easier to lift the bag from elevated surfaces like counters, shopping carts and the trunk of your vehicle.
🌱 Made of low-impact natural materials: Jute and GOTS certified organic cotton.
Start where you are, use what you have, do what you can.