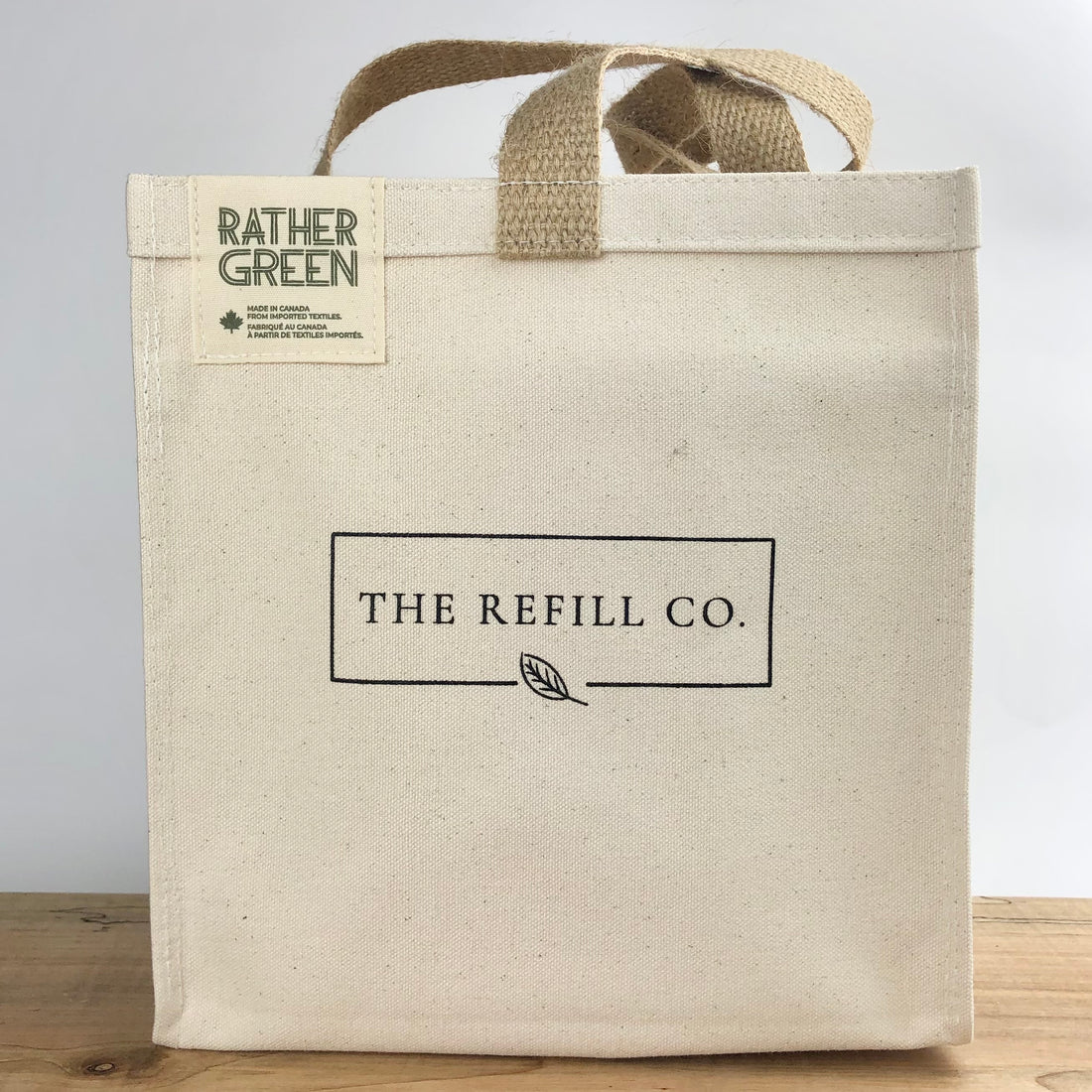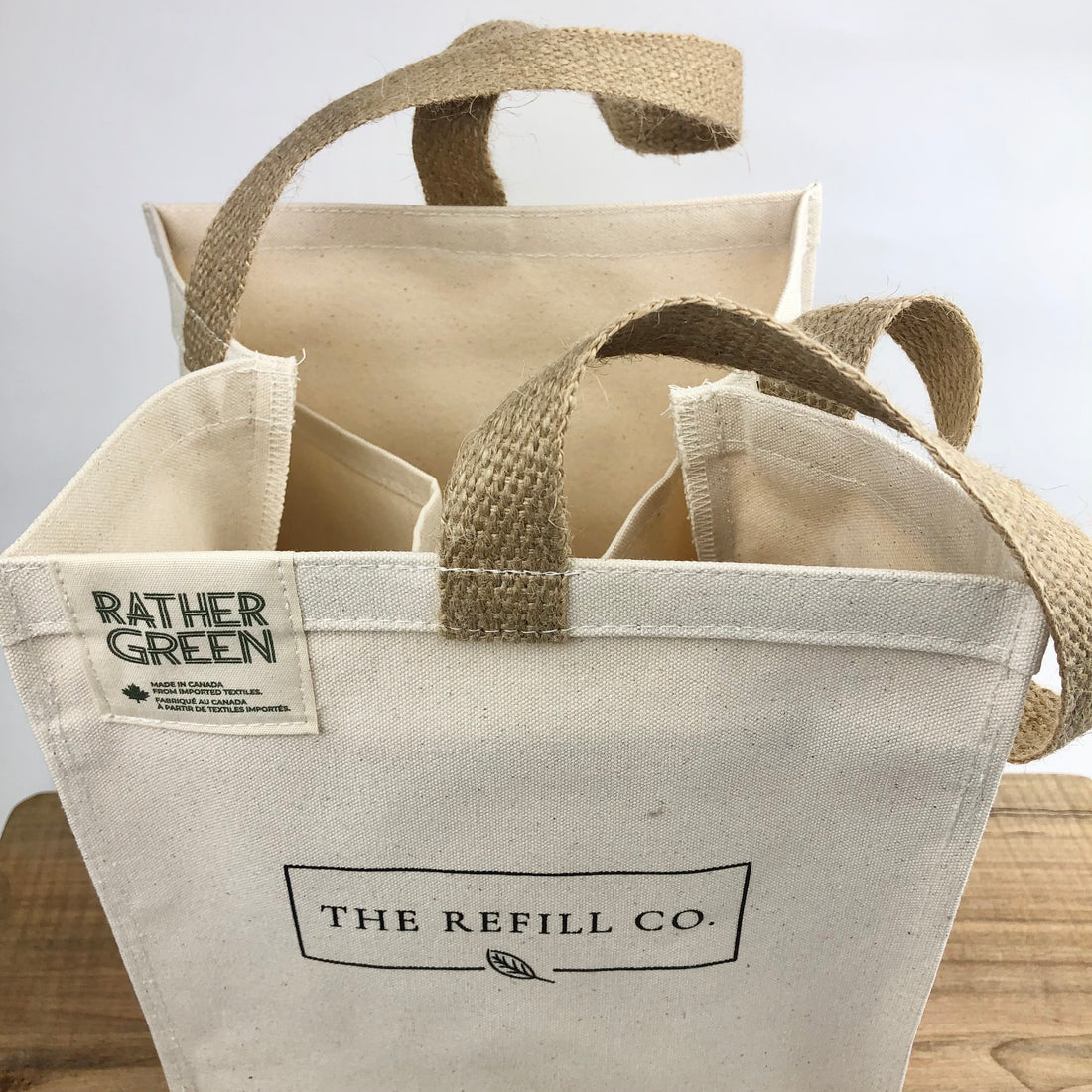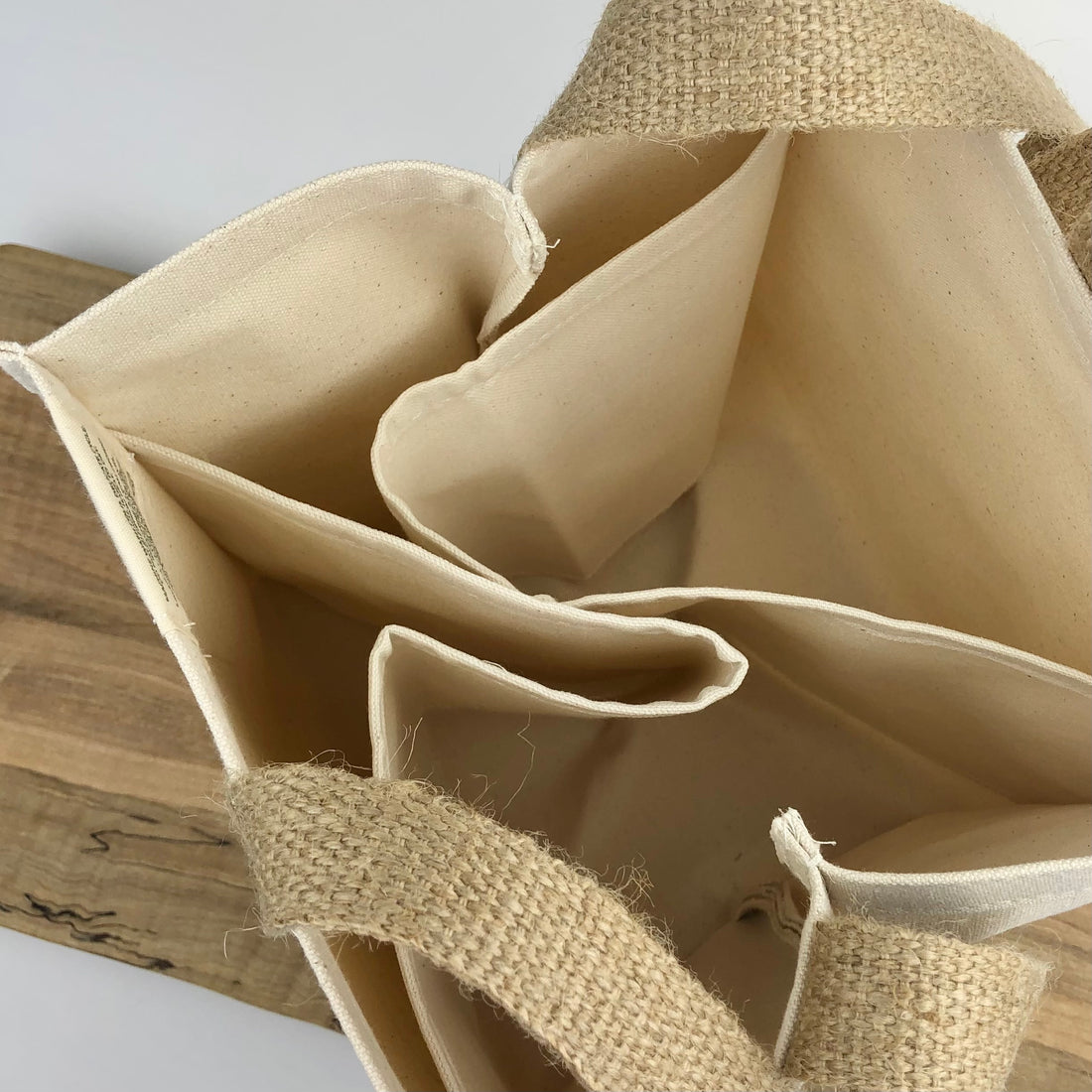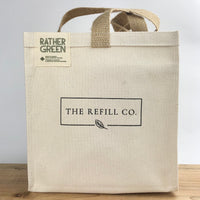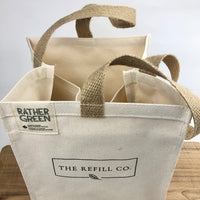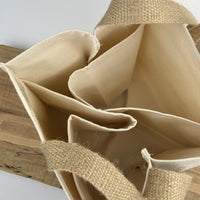 Rather Green:
Because refilling jars means carrying them back and forth. Here's the bag for that!
Movable internal dividers: We all use jars of all sorts of shapes and sizes. This bag has detached dividers that allow for the inside of the bag to be configured according to the quantity and sizes of jars you're carrying.

Keep jars in place: The handles are attached to the four sides of the bag, providing support to the jars by applying pressure from all angles, pushing them together and keeping them in place. So no clinking.


Easy to use: Sturdy canvas and boxy construction with stitched corners provide structure and keep bag in shape.
🌱 Made of a low-impact natural material: Jute and GOTS certified organic cotton. 
Start where you are, use what you have, do what you can.