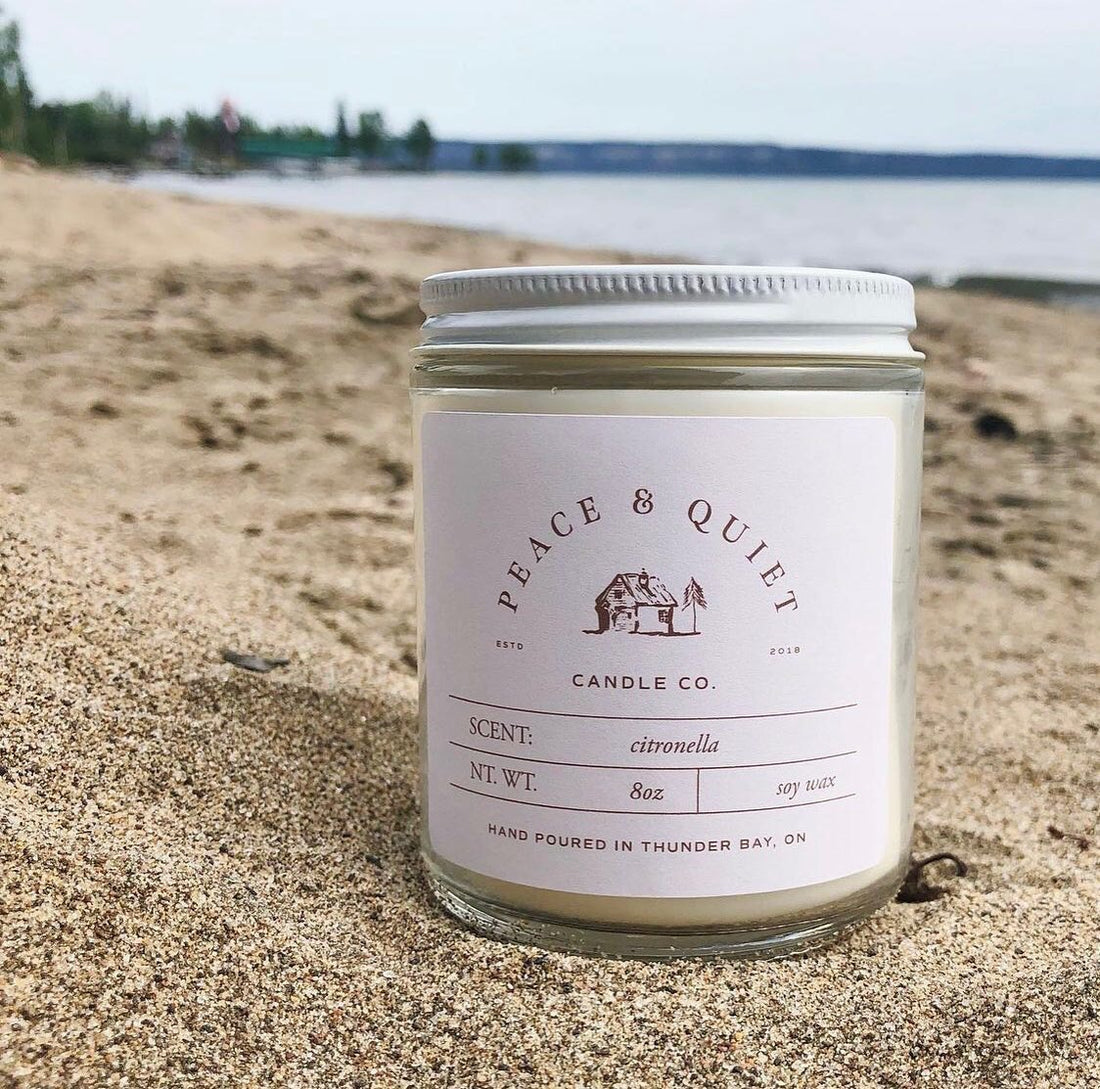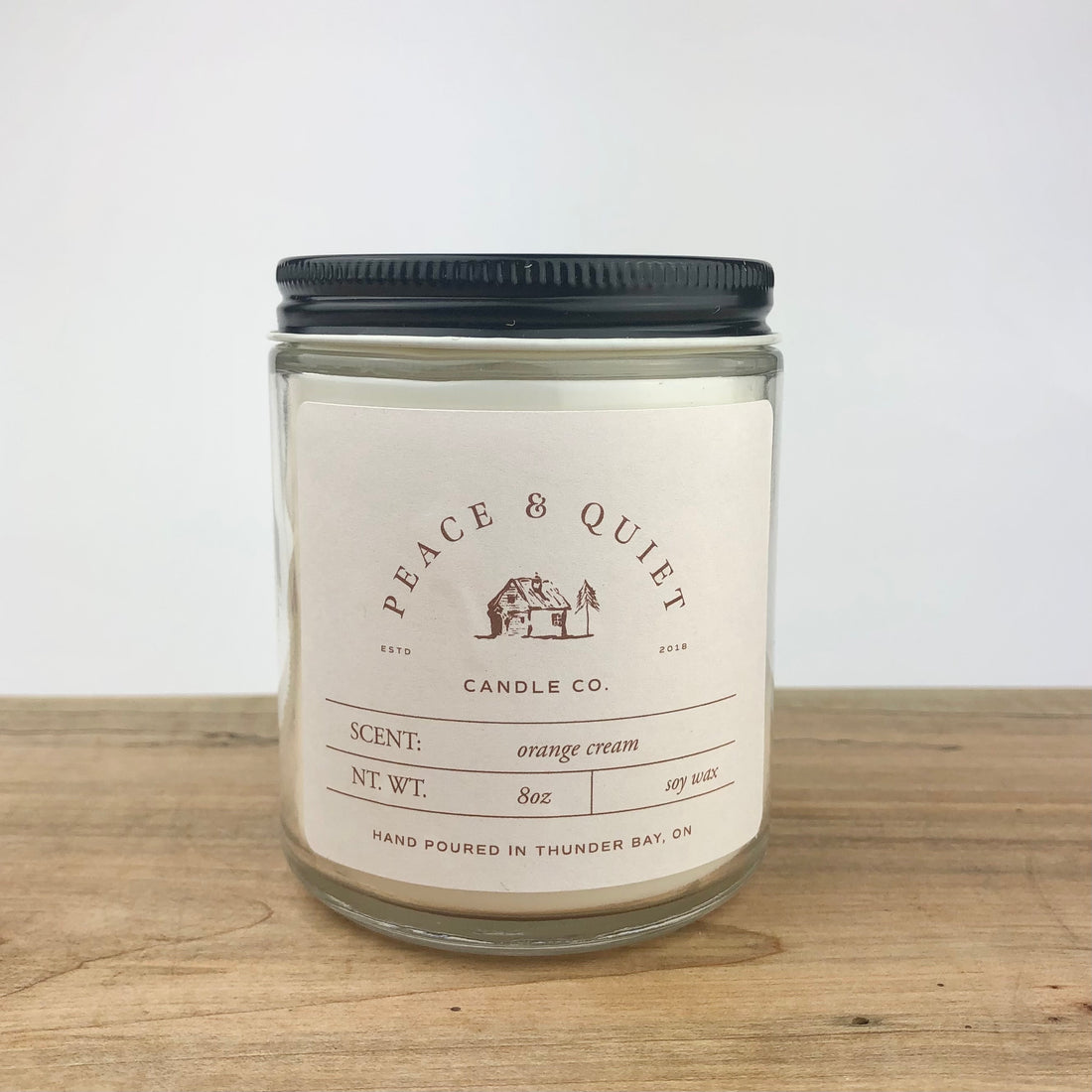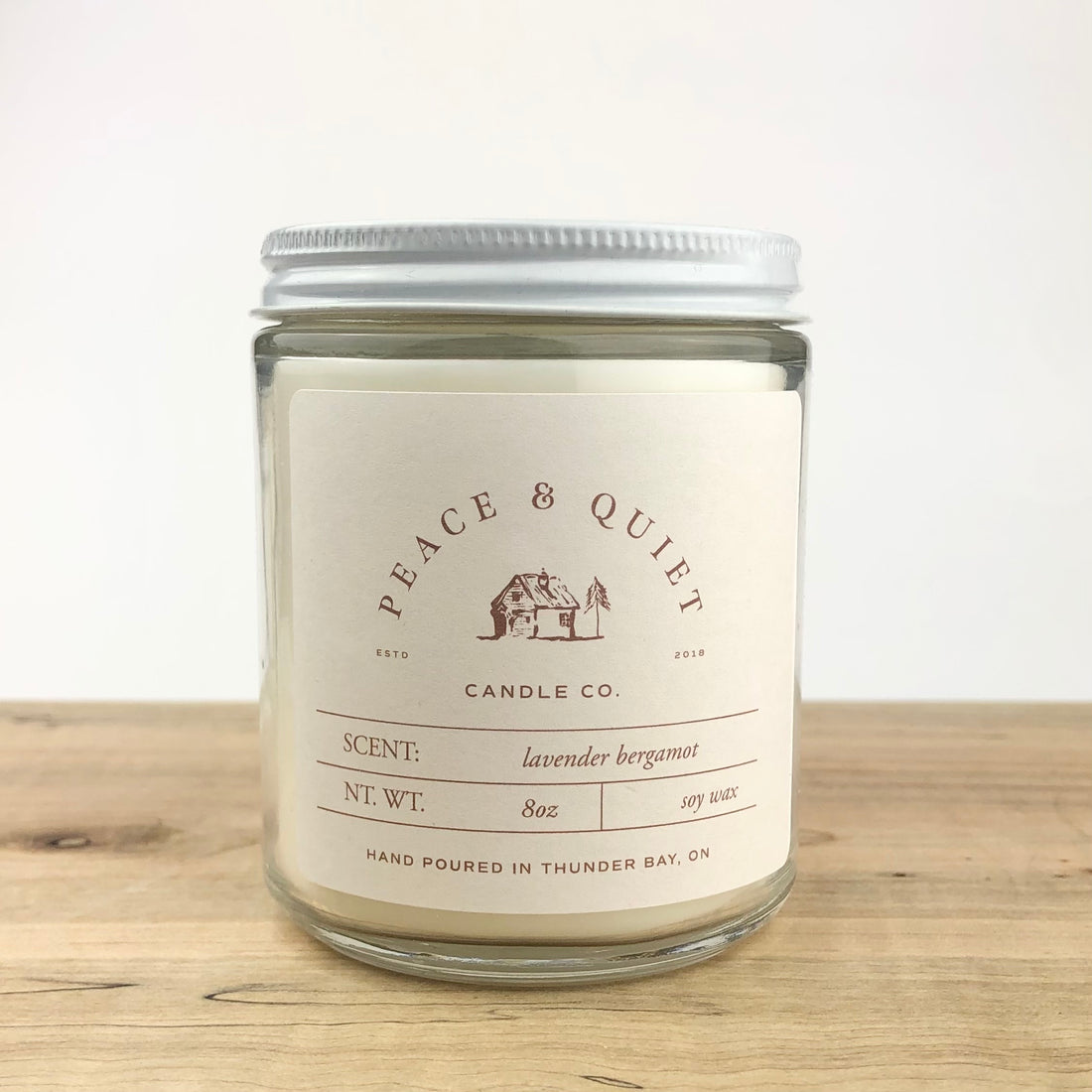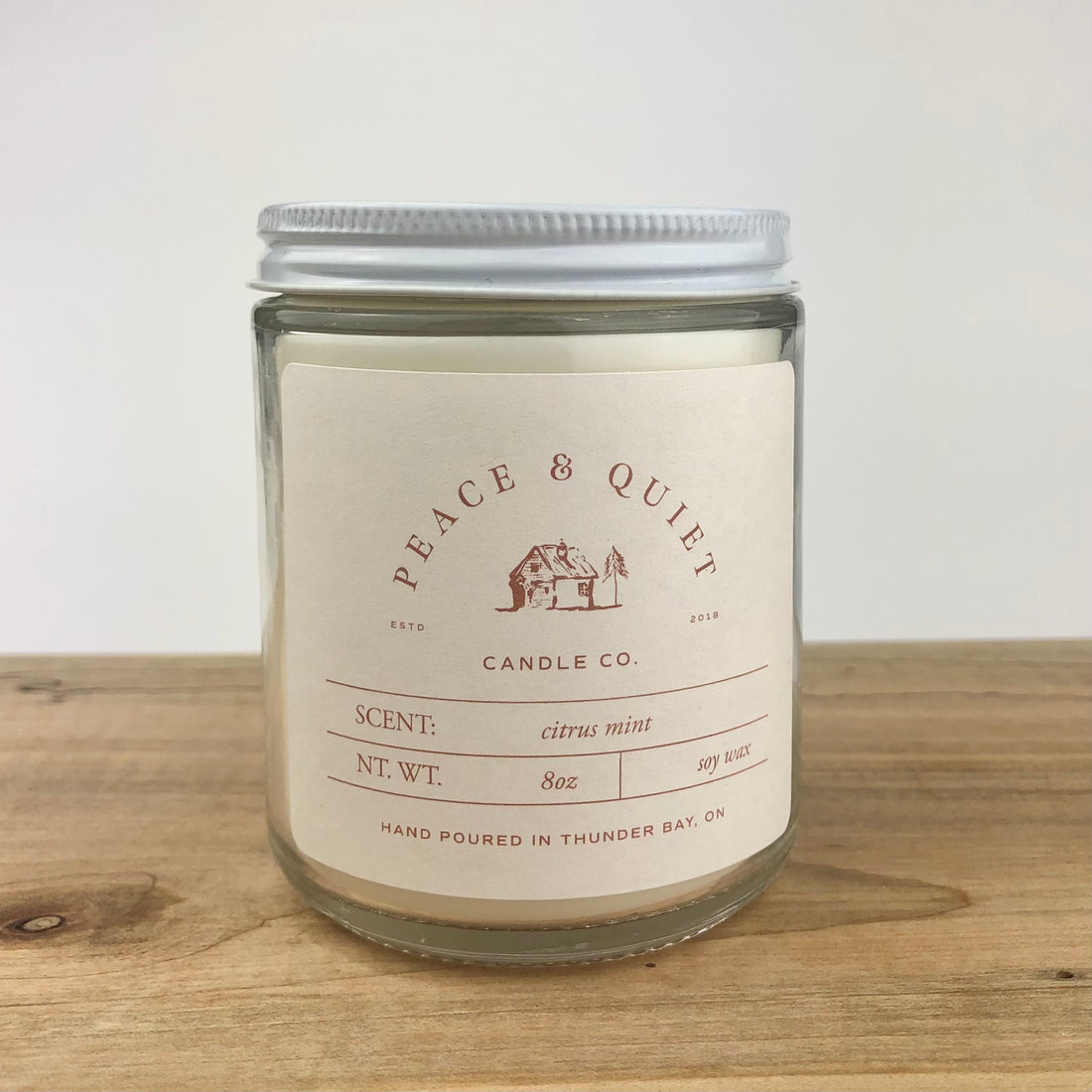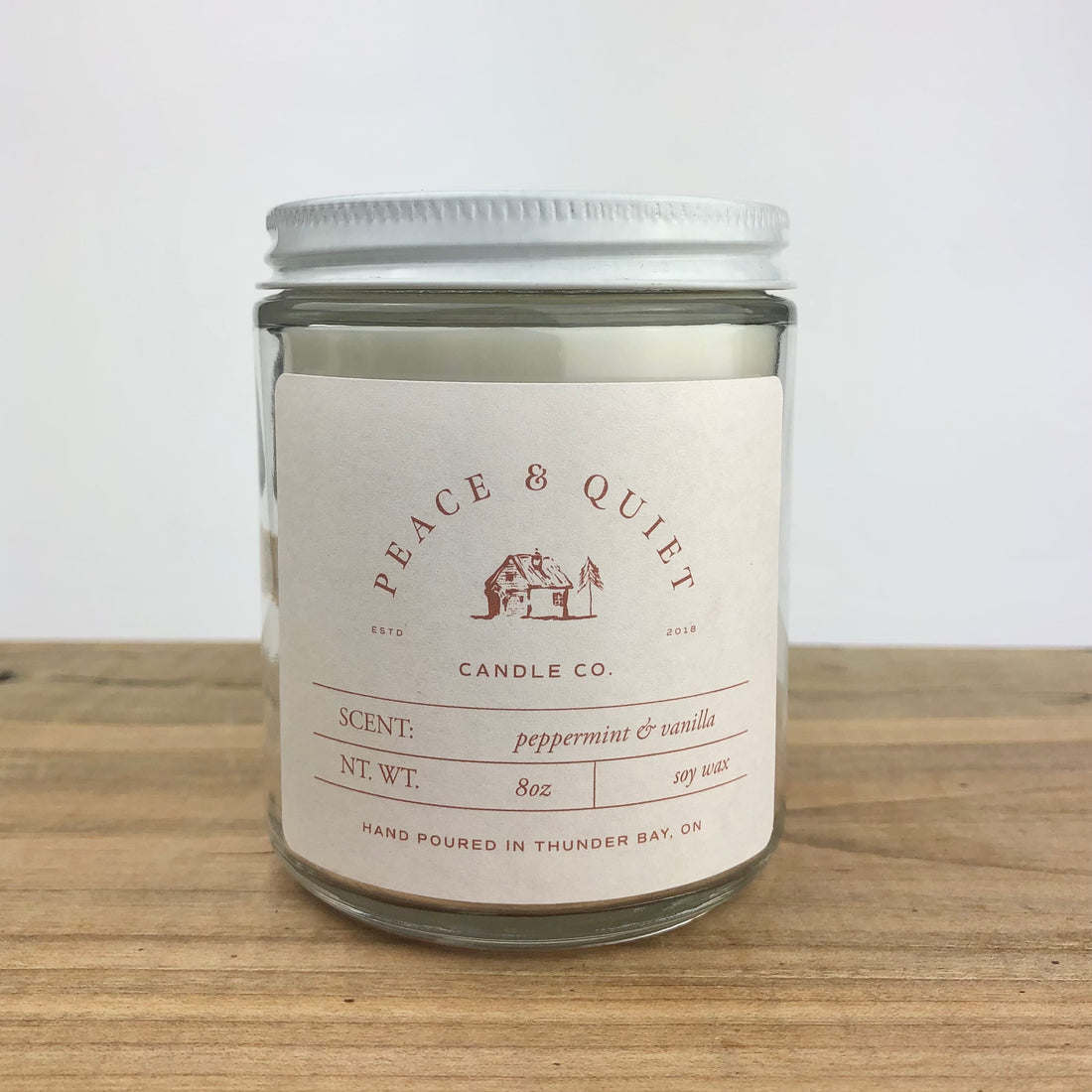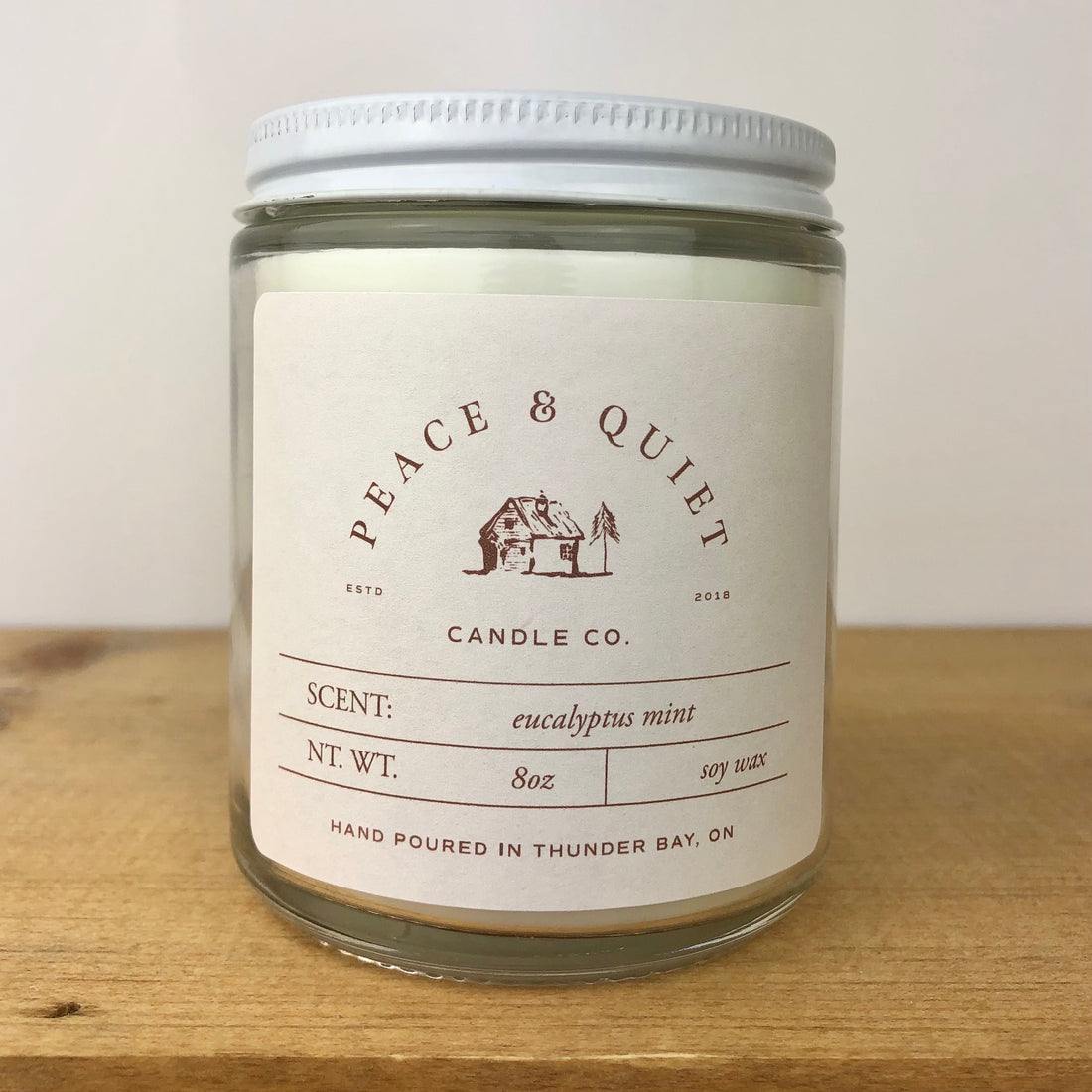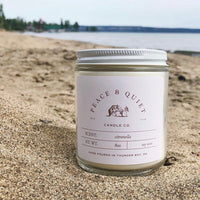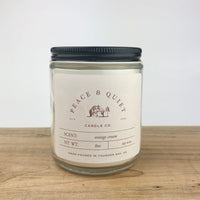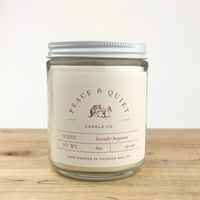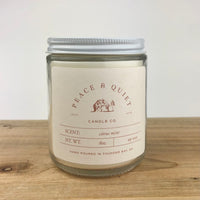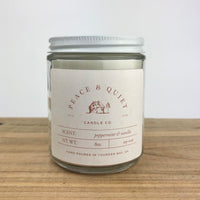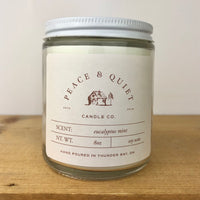 Peace and Quiet Candle Company:
Soy wax candles hand poured in Thunder Bay. Available in a variety of scents. Size: 8oz
Don't forget to clean out and save your jars once the candle is done to be returned!
Nordic Punch - "An invigorating combination of cranberry, pomegranate, apple cider, maple butter and warm spices."
Peppermint & Vanilla - "Fresh peppermint balanced with creamy vanilla bean."
Start where you are, use what you have, do what you can.