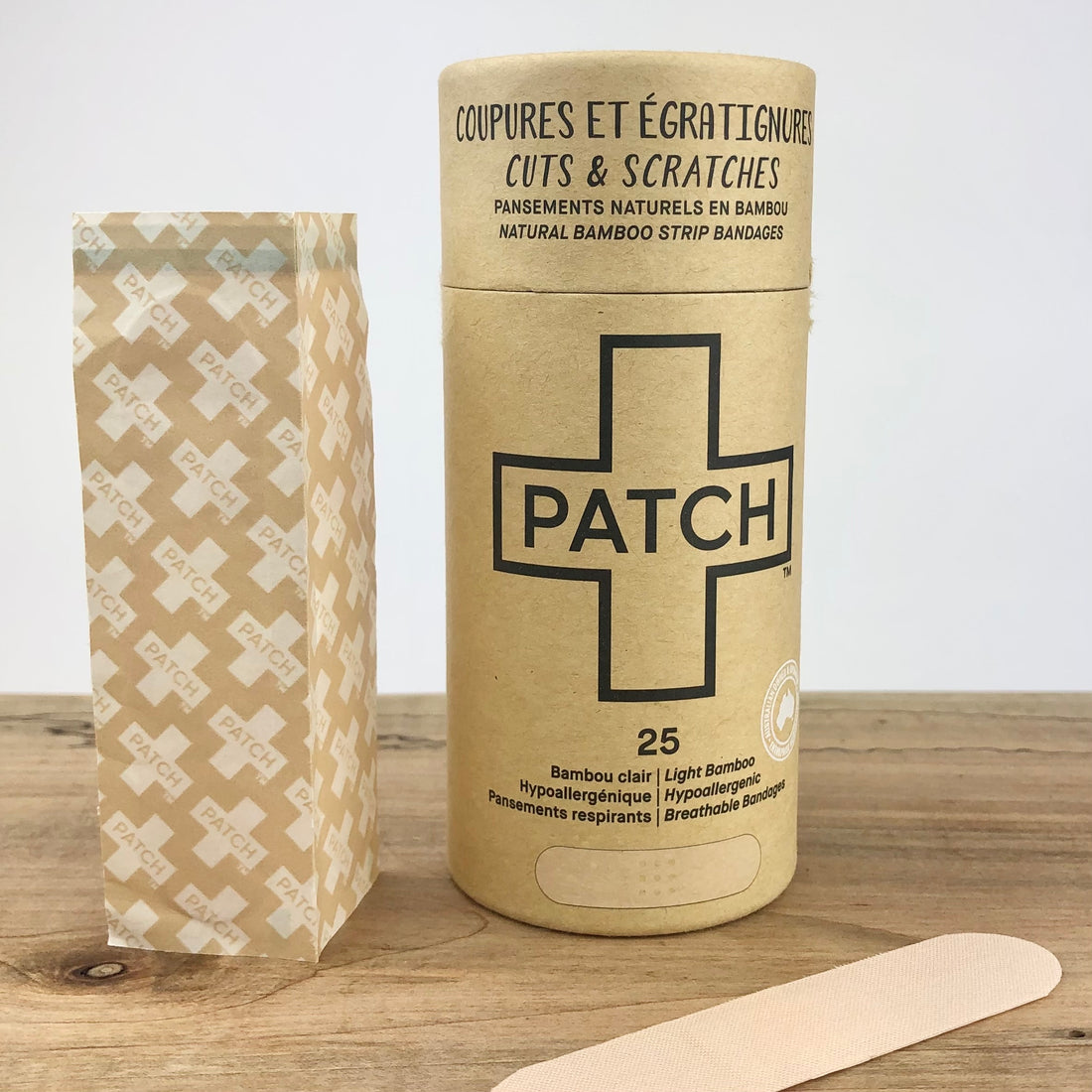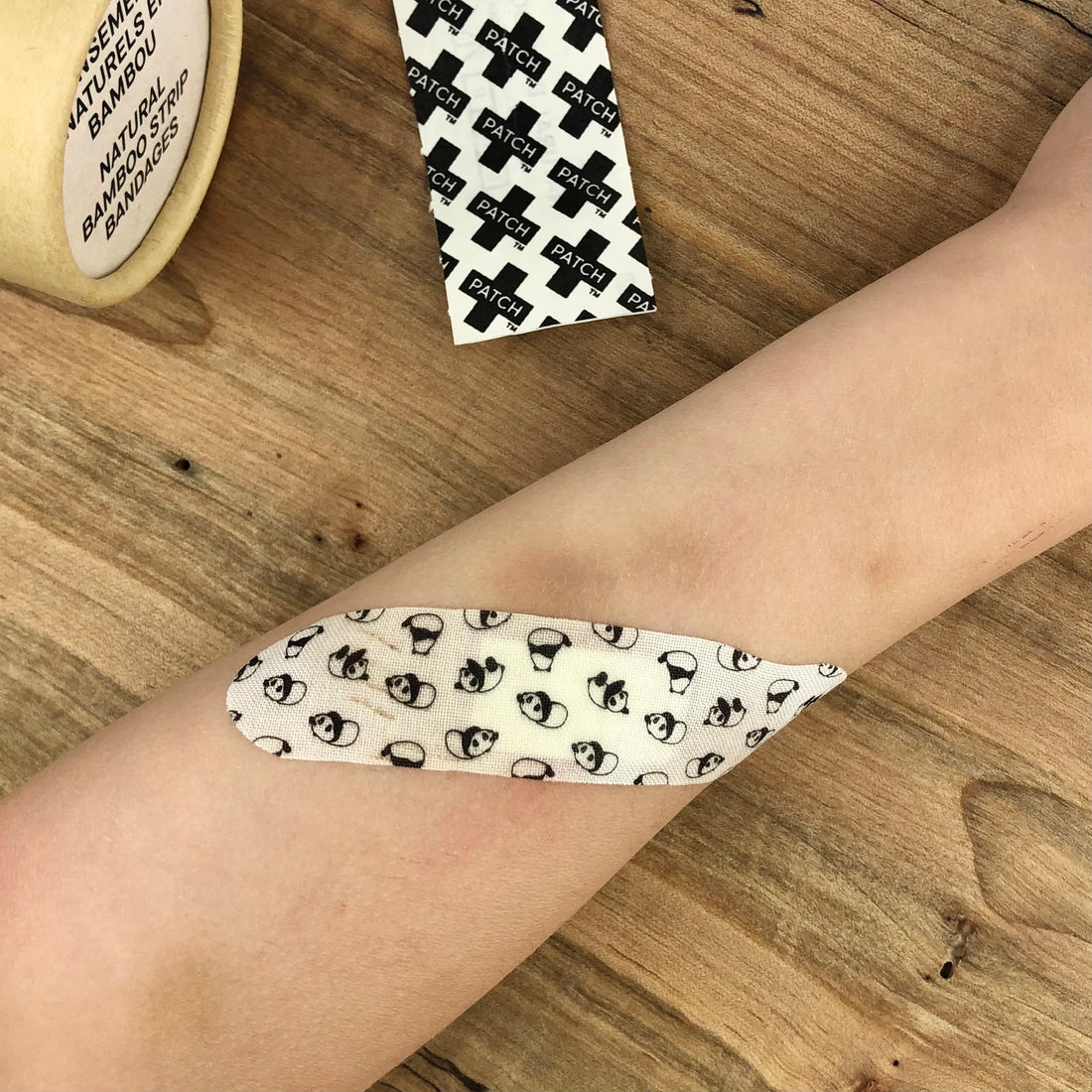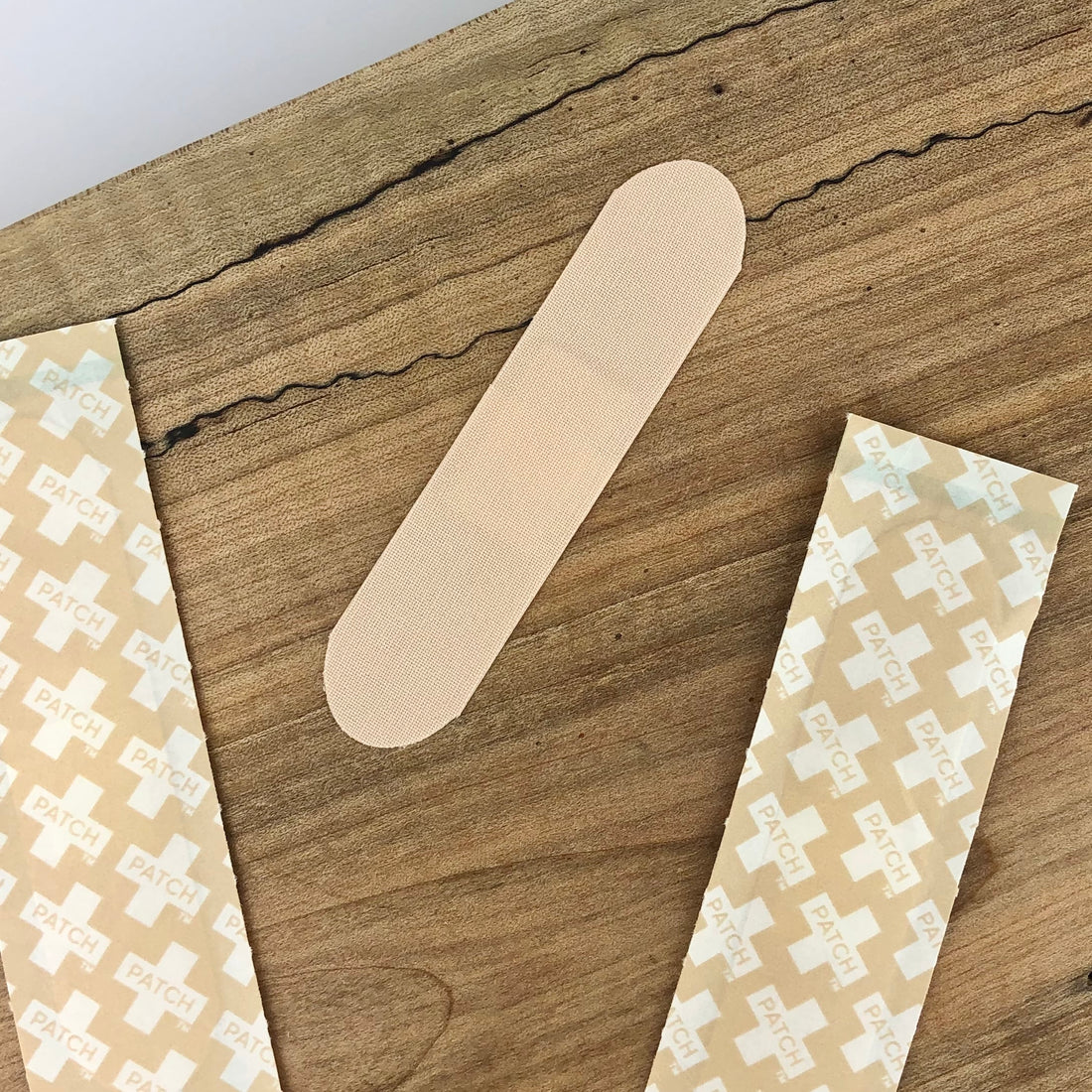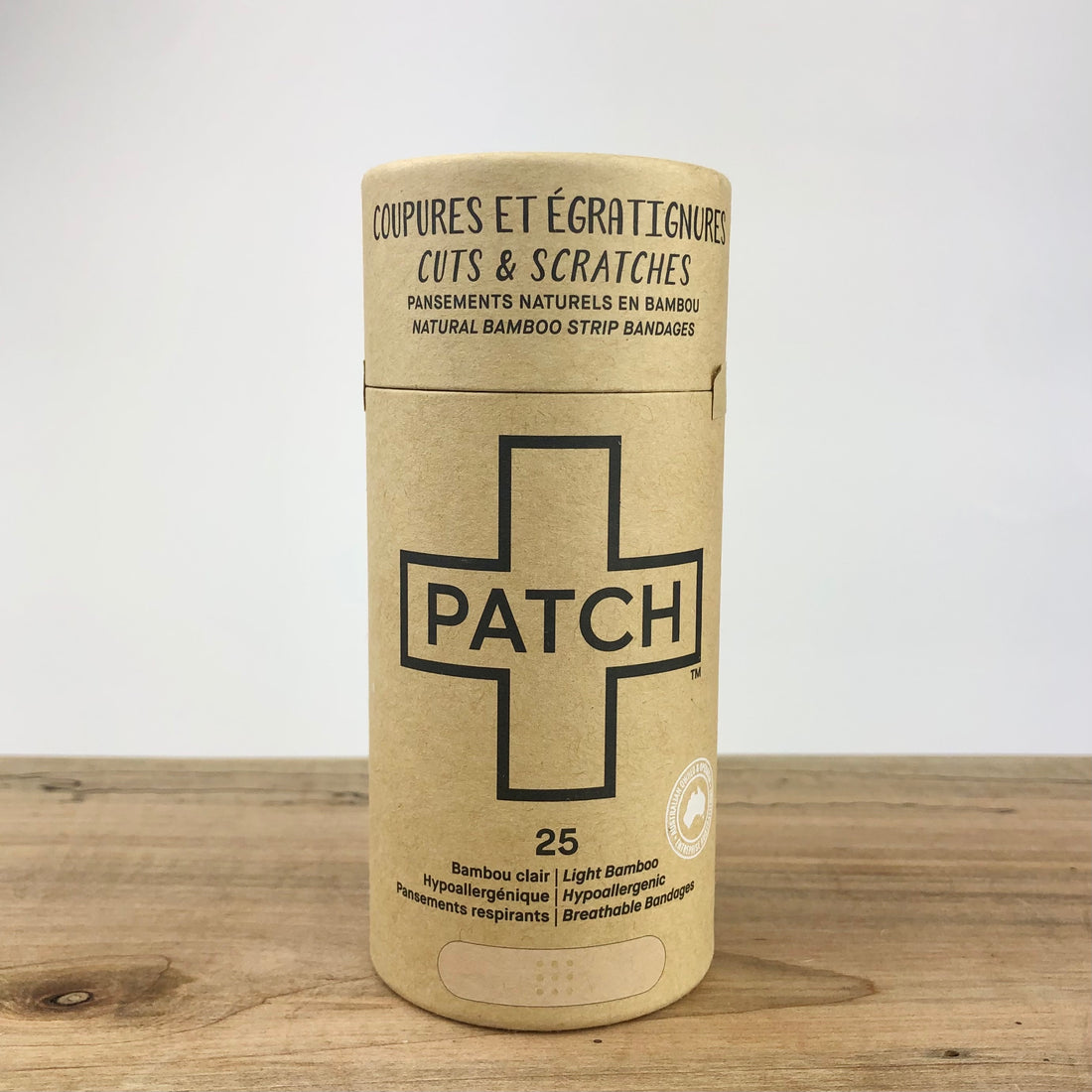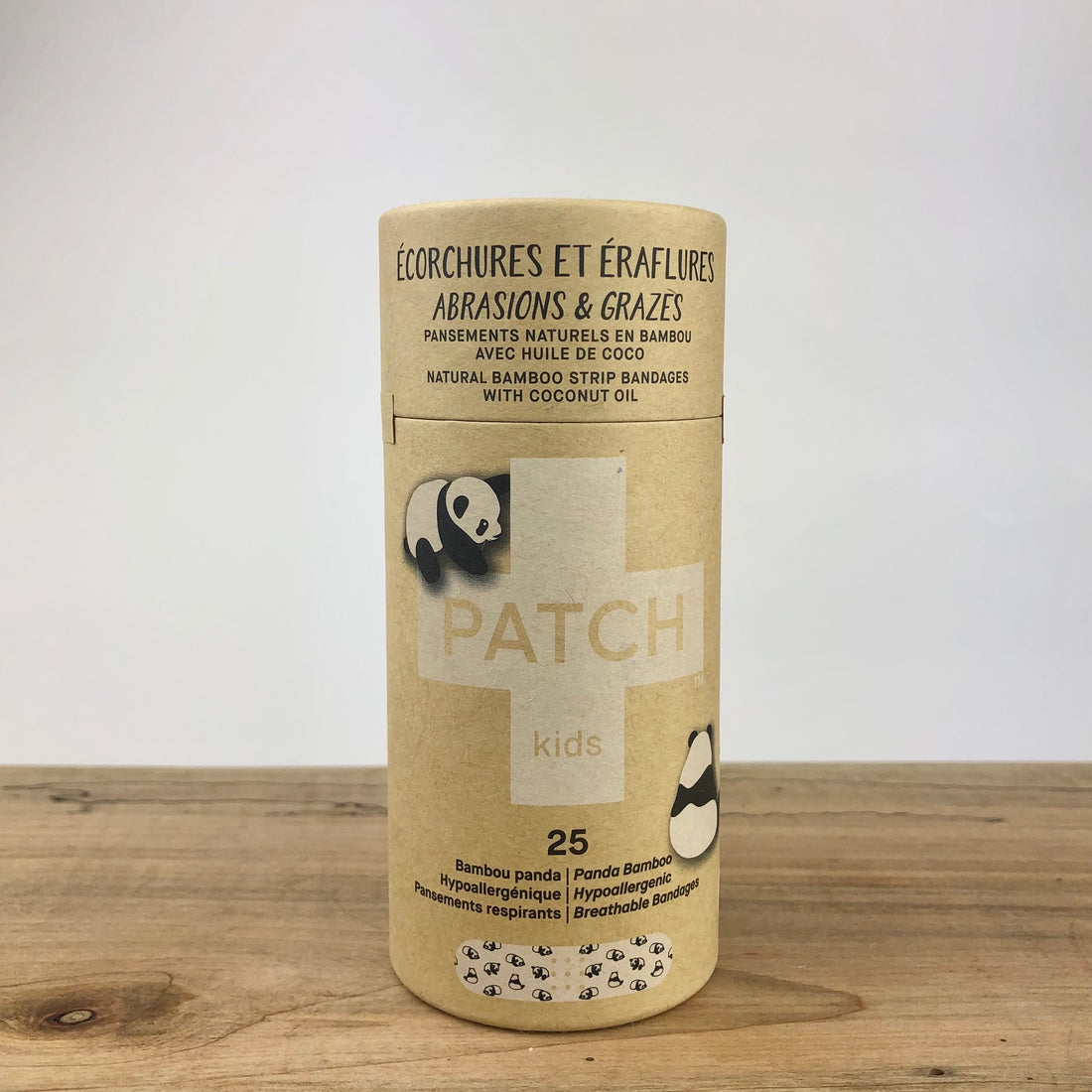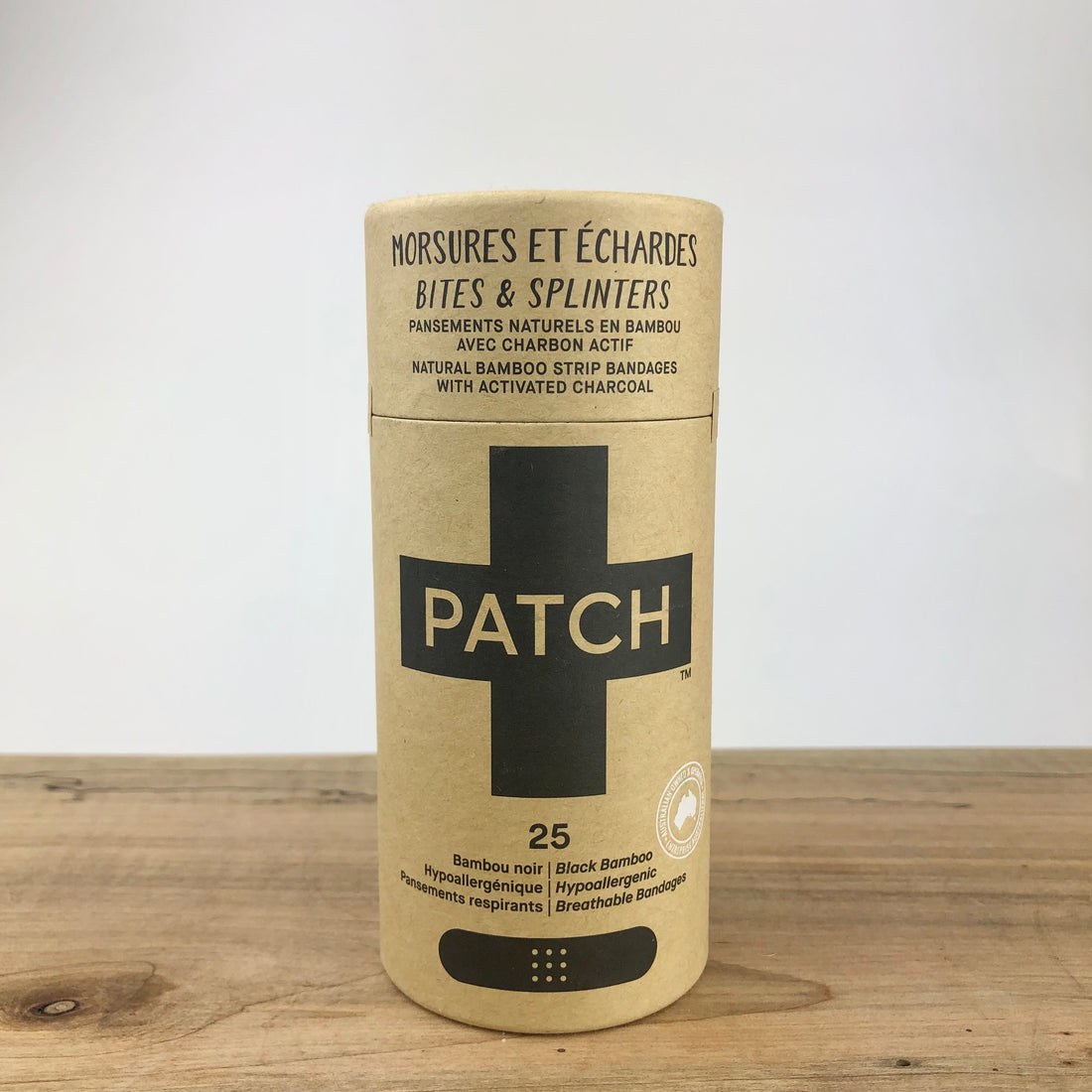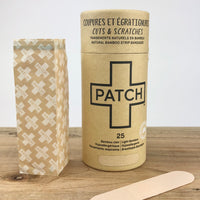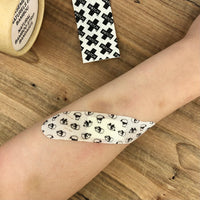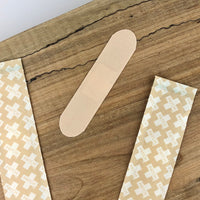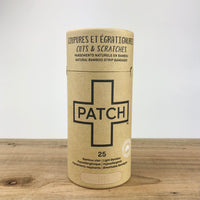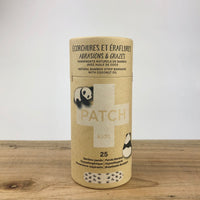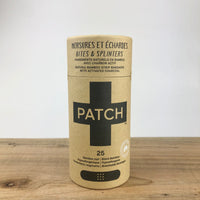 Patch:
PATCH Strips are made from 100% natural bamboo fiber & mineral-based pressure sensitive adhesive that gently adheres to the skin. Hypoallergenic & free from plastic & irritating chemicals. They are compostable & have tested to break down in the garden soil within weeks. They're latex-free, vegan-friendly & cruelty-free & contain no plastics or toxins.

NATURAL BANDAGES: These strips are perfect for those who like to keep it simple. PATCH Natural is designed with bamboo to help repair minor cuts & abrasions, naturally. Free from known irritants, toxins and plastic.

ACTIVATED CHARCOAL BANDAGE: These adhesive bandages are enriched with activated charcoal gauze to help aid & draw out impurities and infections from minor wounds. Perfect for sports enthusiasts and thrill seekers!

KIDS: ENRICHED WITH COCONUT OIL: Made for our little eco-warriors, these Coconut Oil Strips feature a cute panda print & are enriched with coconut oil to assist the natural repair of minor grazes, cuts and abrasions.
Start where you are, use what you have, do what you can.