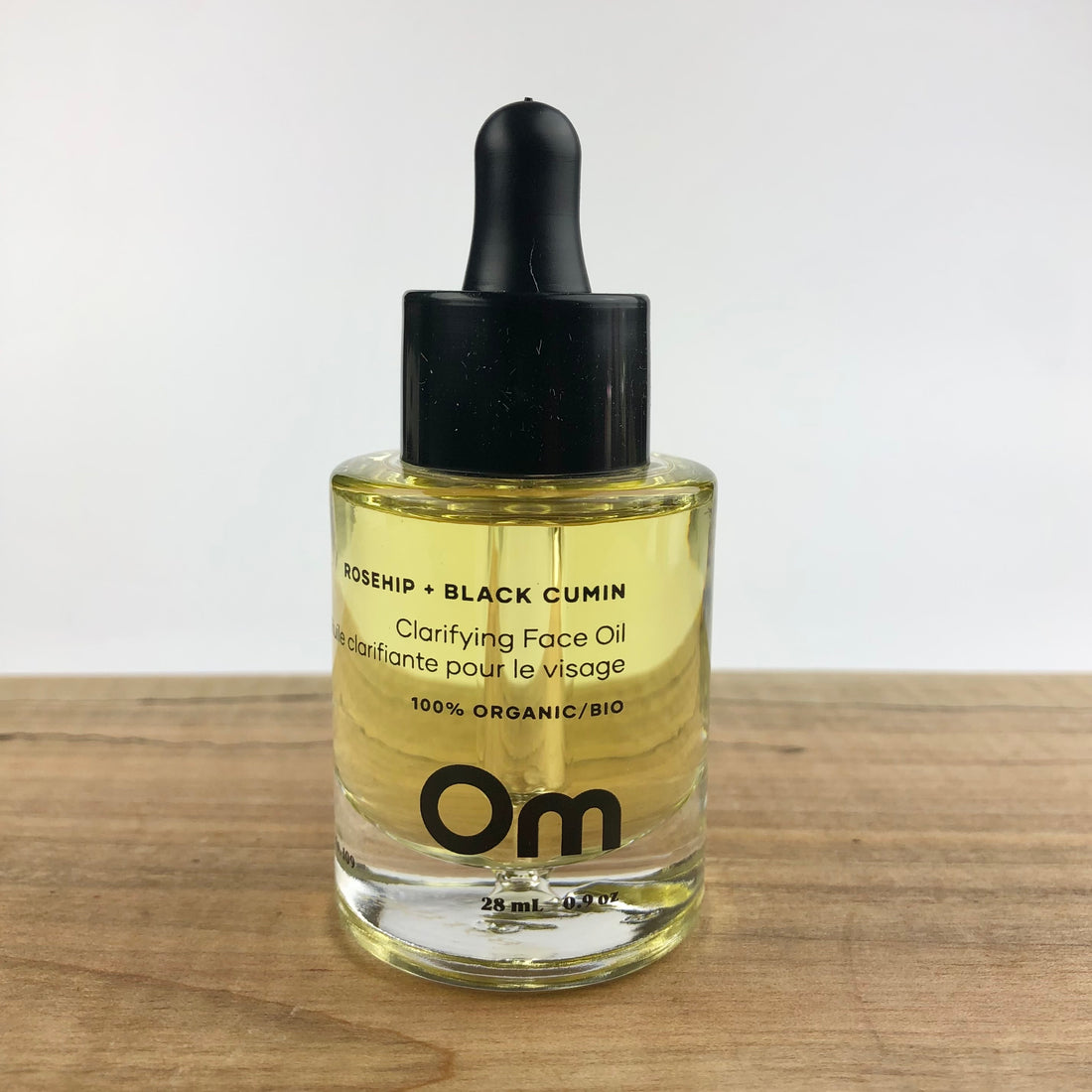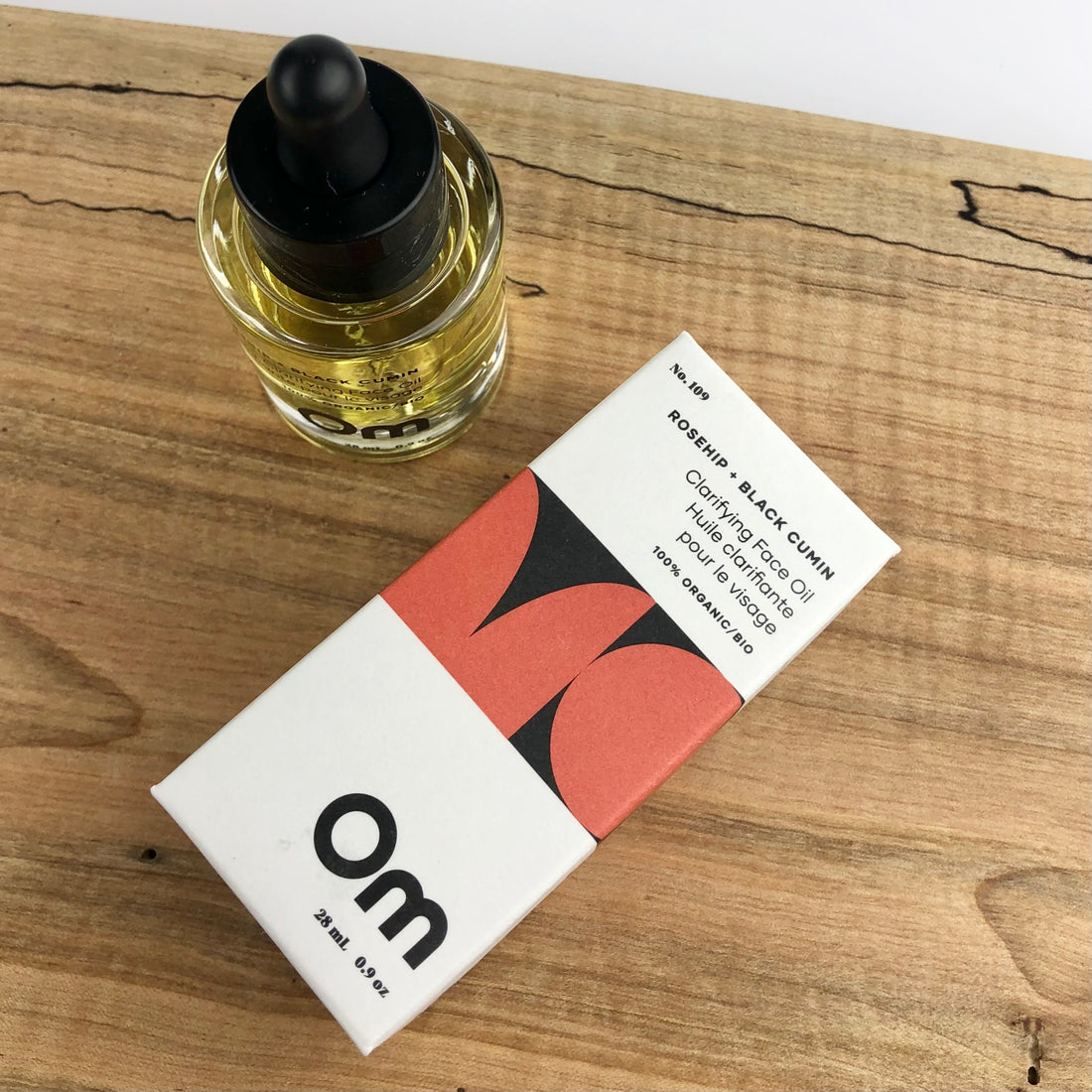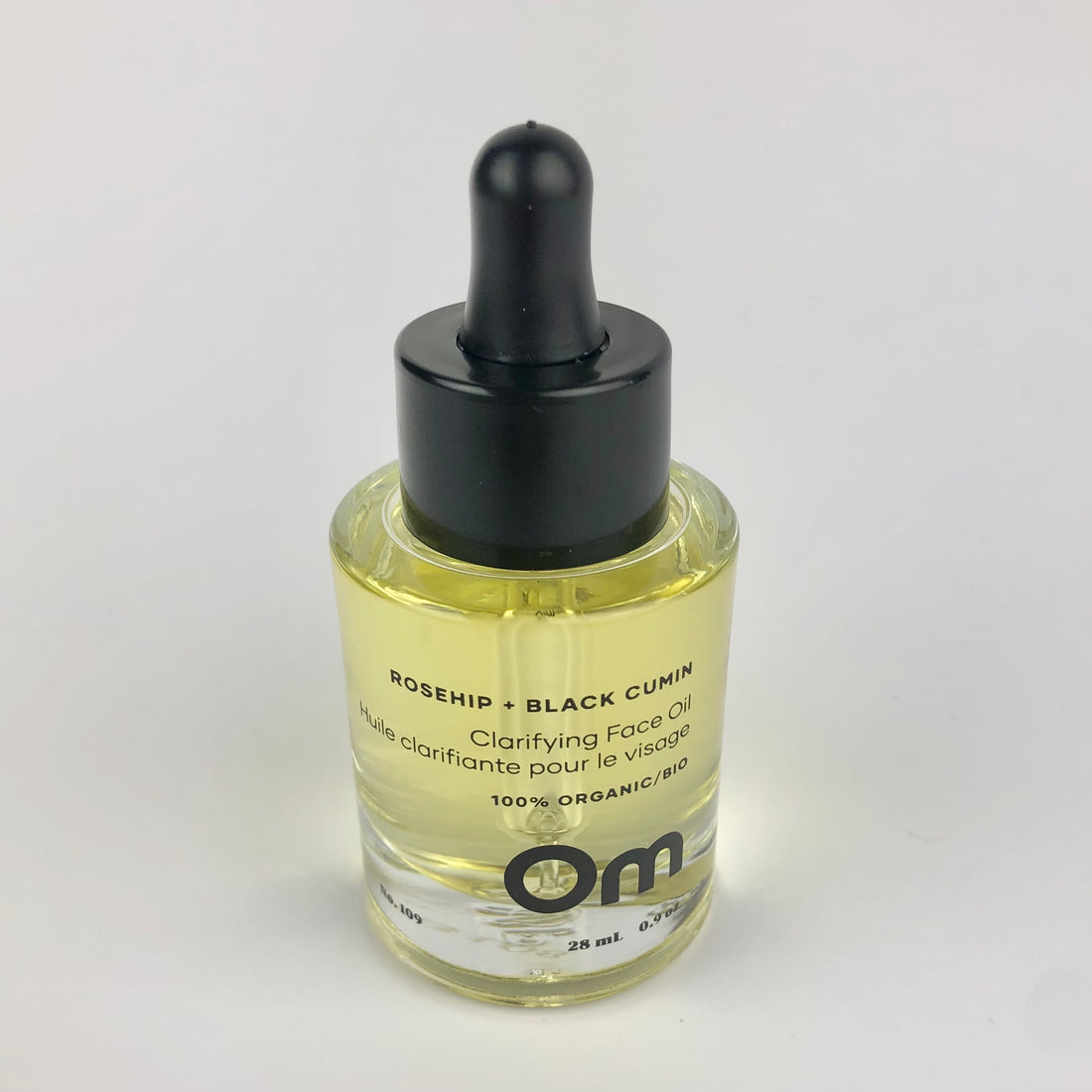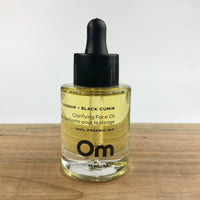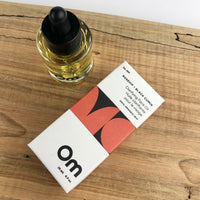 OM Organics:
Rosehip + Black Cumin Perfecting/Clarifying Face Oil
Skin Type: normal/oily/sensitive

Get ready for this lightweight, fast-absorbing face oil that delivers immediate hydration and soothing relief to problematic skin types. Our clarifying remedy is a special blend of rosehip, cranberry, and black cumin oils that restores excess oil production and supports all skin functions, while horse chestnut and olive leaf transform skin to a state of tranquility.

KEY INGREDIENTS

Rosehip Oil

Full of vitamins, antioxidants and essential fatty acids that are known to correct dark spots and hydrate dry, itchy skin, all while reducing scars and fine lines.
Black Cumin Seed Oil

Provides vitamins A, B, and C, along with minerals like calcium, potassium, magnesium, and zinc, while reducing overactive oil secretions and clogged pores.
Cranberry Seed Oil

The only oil with a balanced ratio of fatty acids, which helps it to rapidly absorb deep into the skin.
Start where you are, use what you have, do what you can.