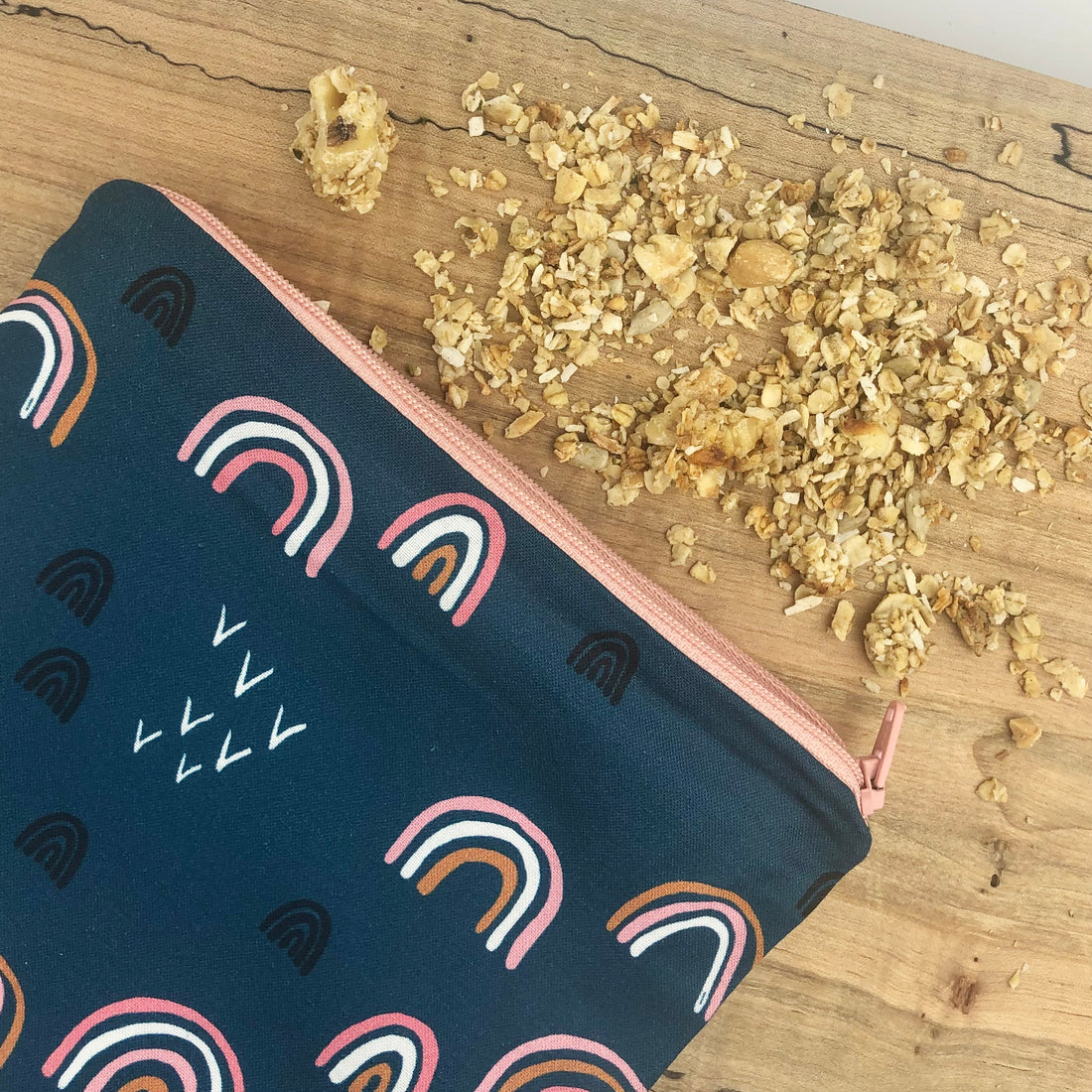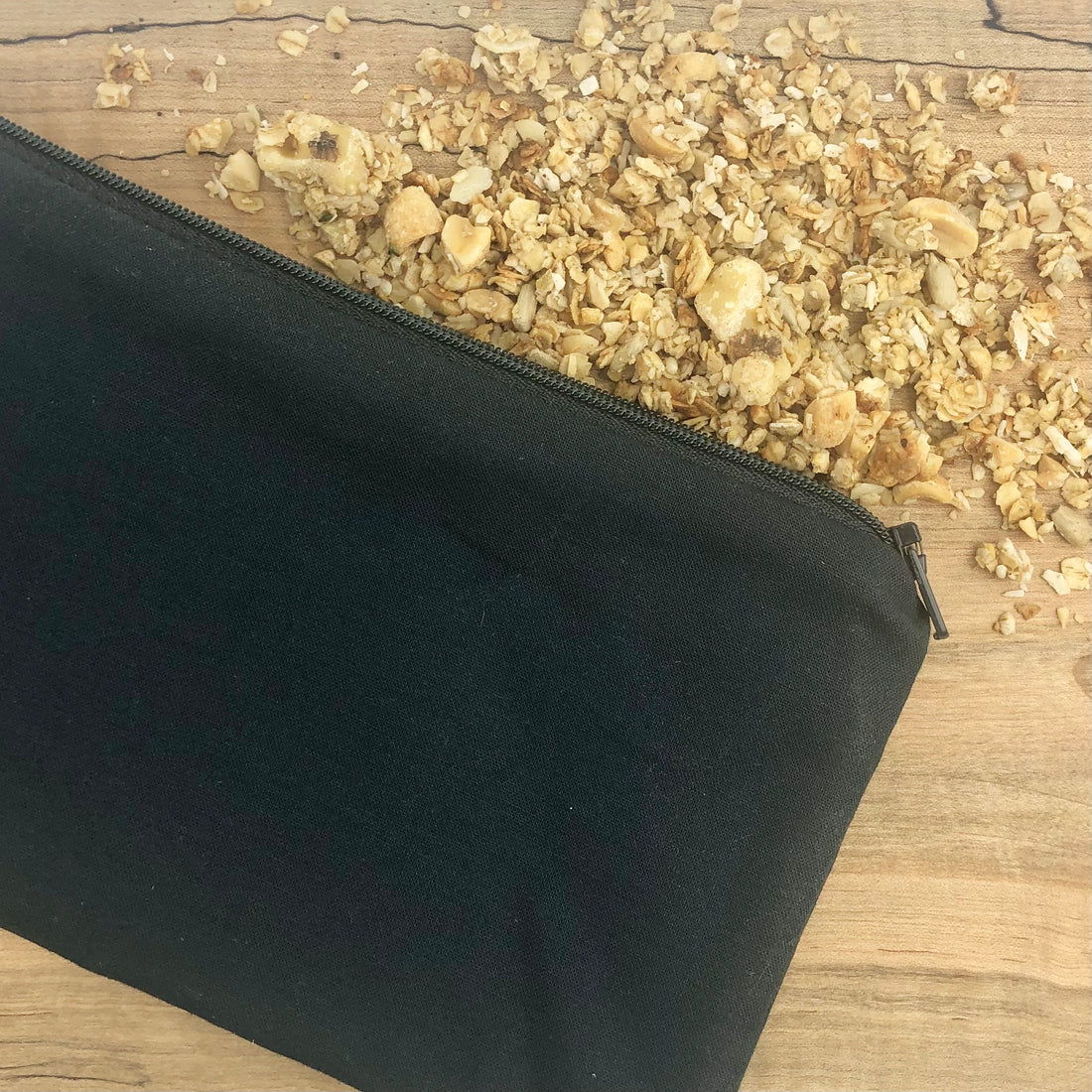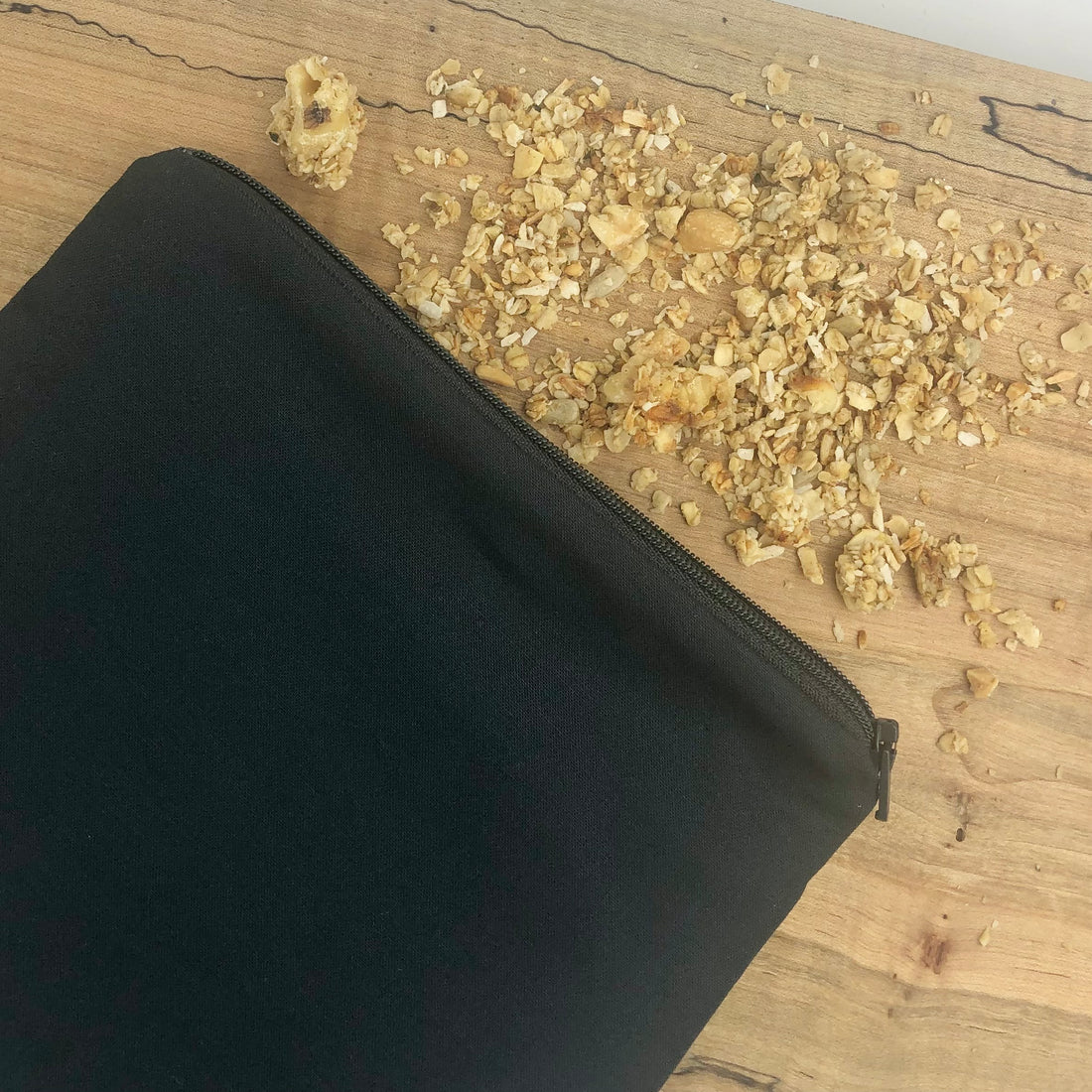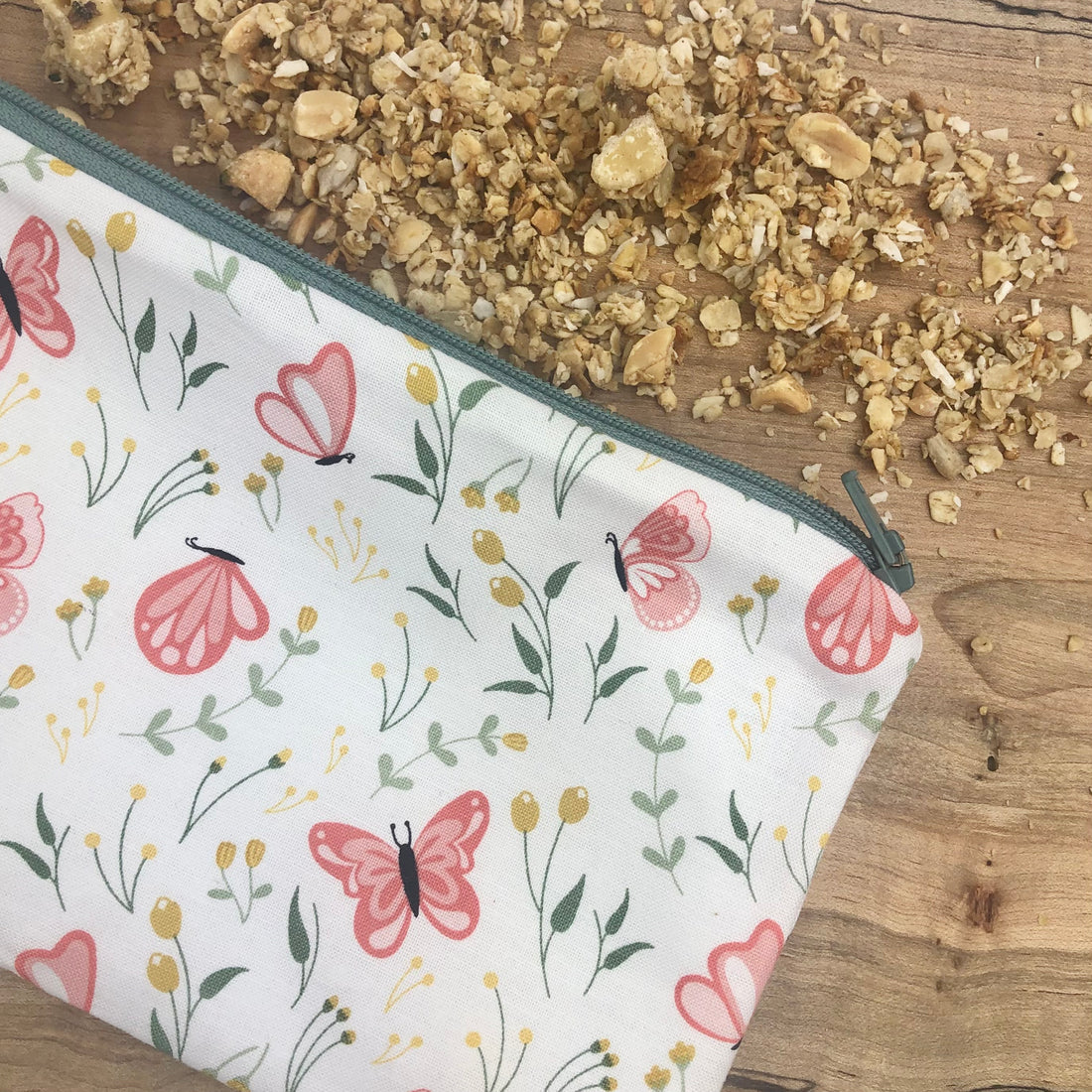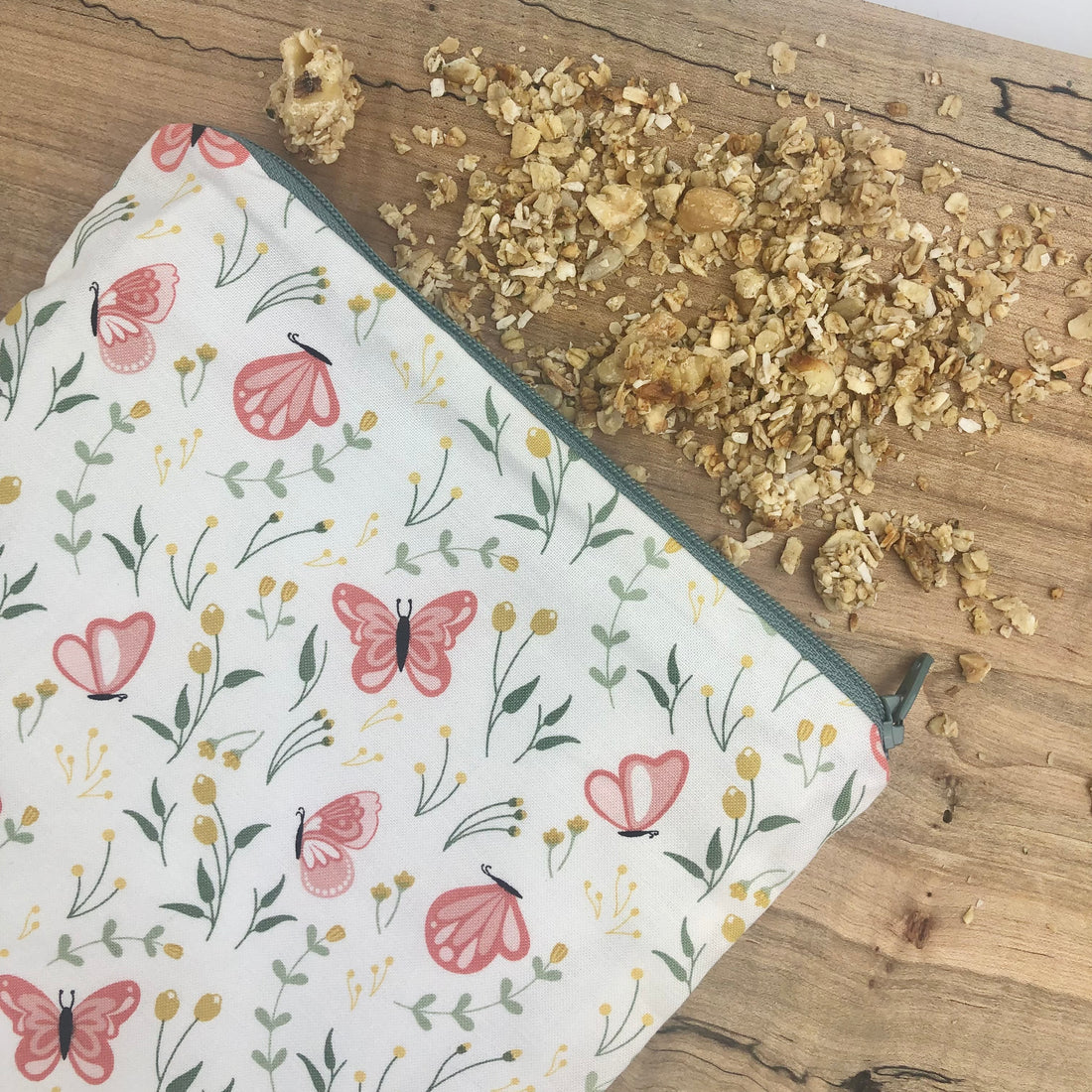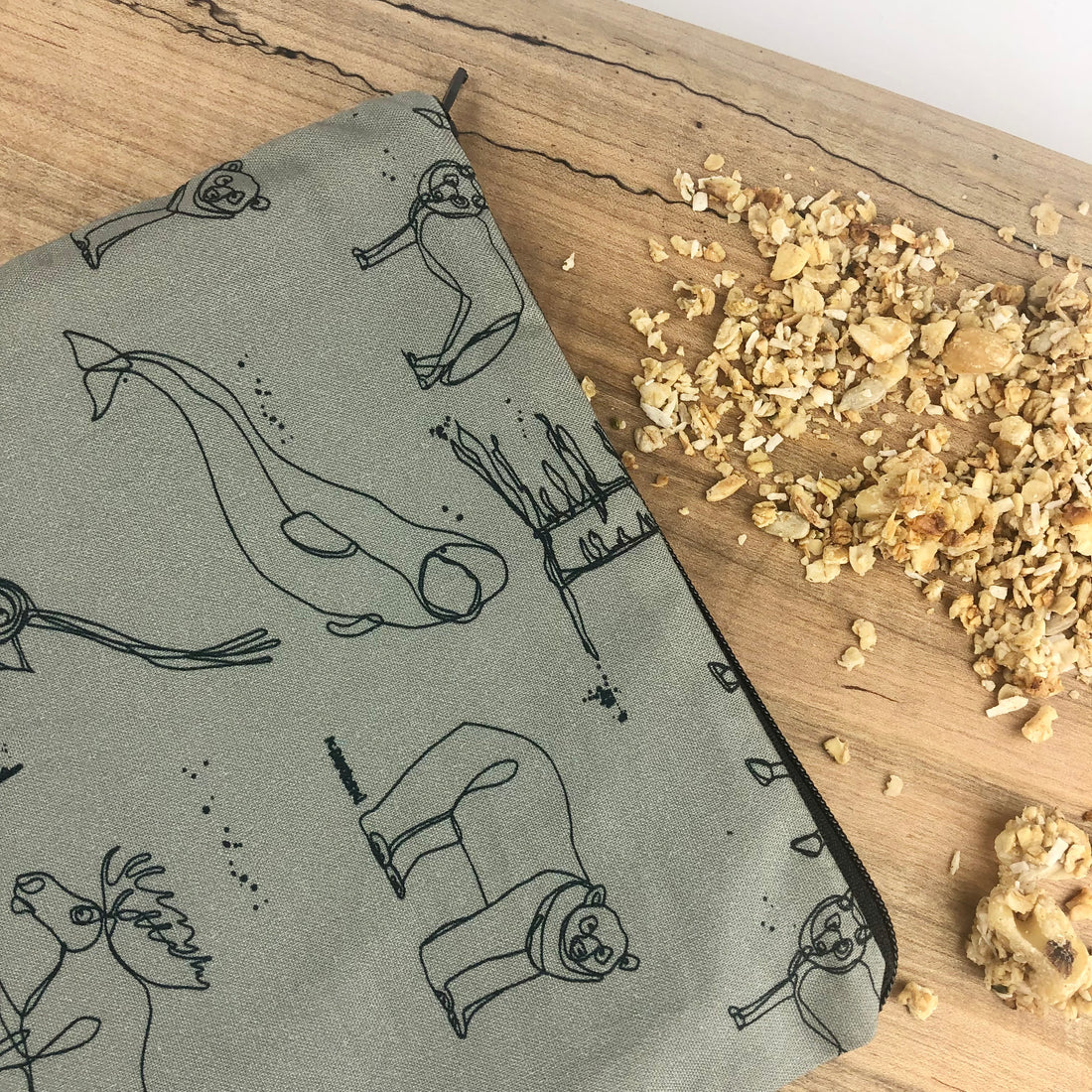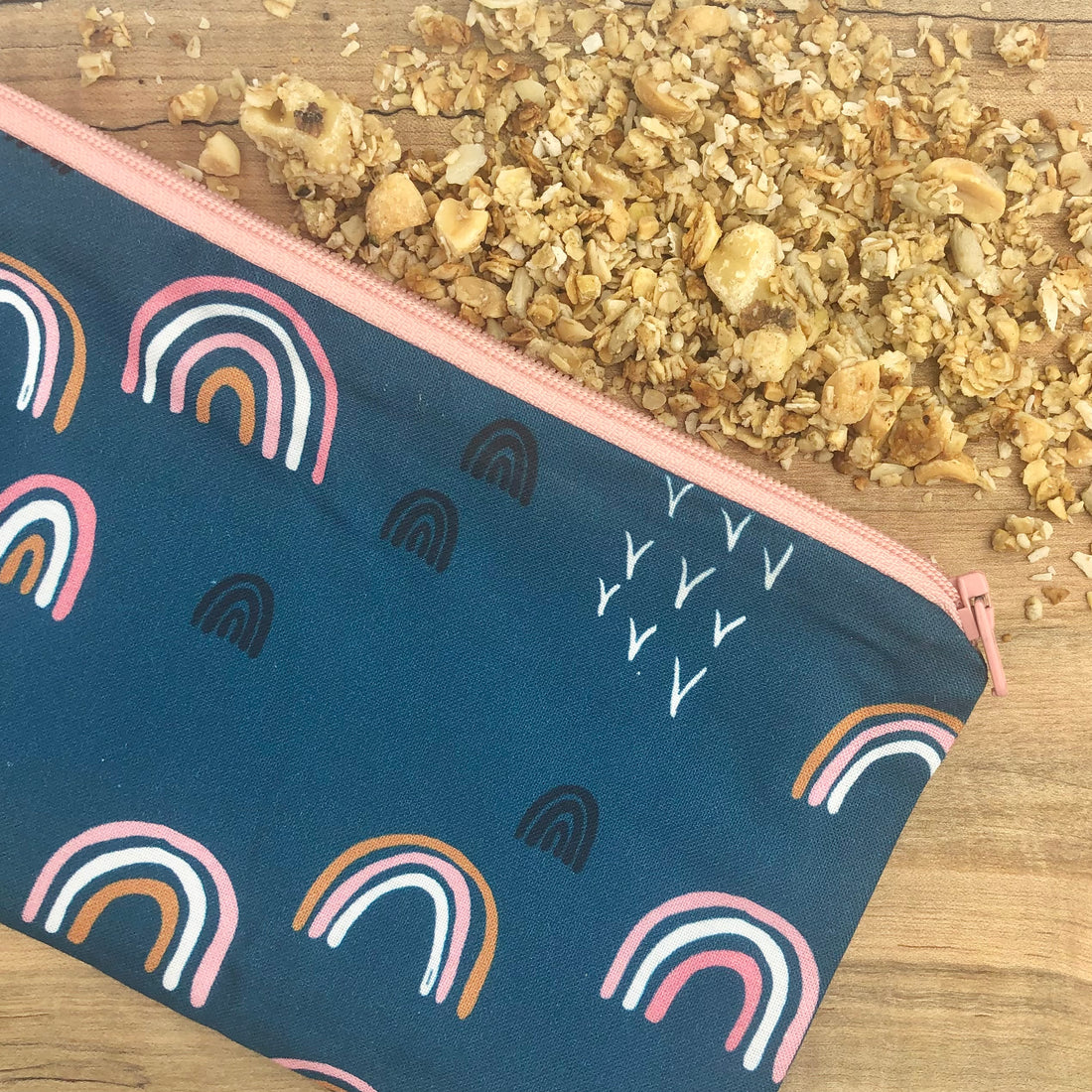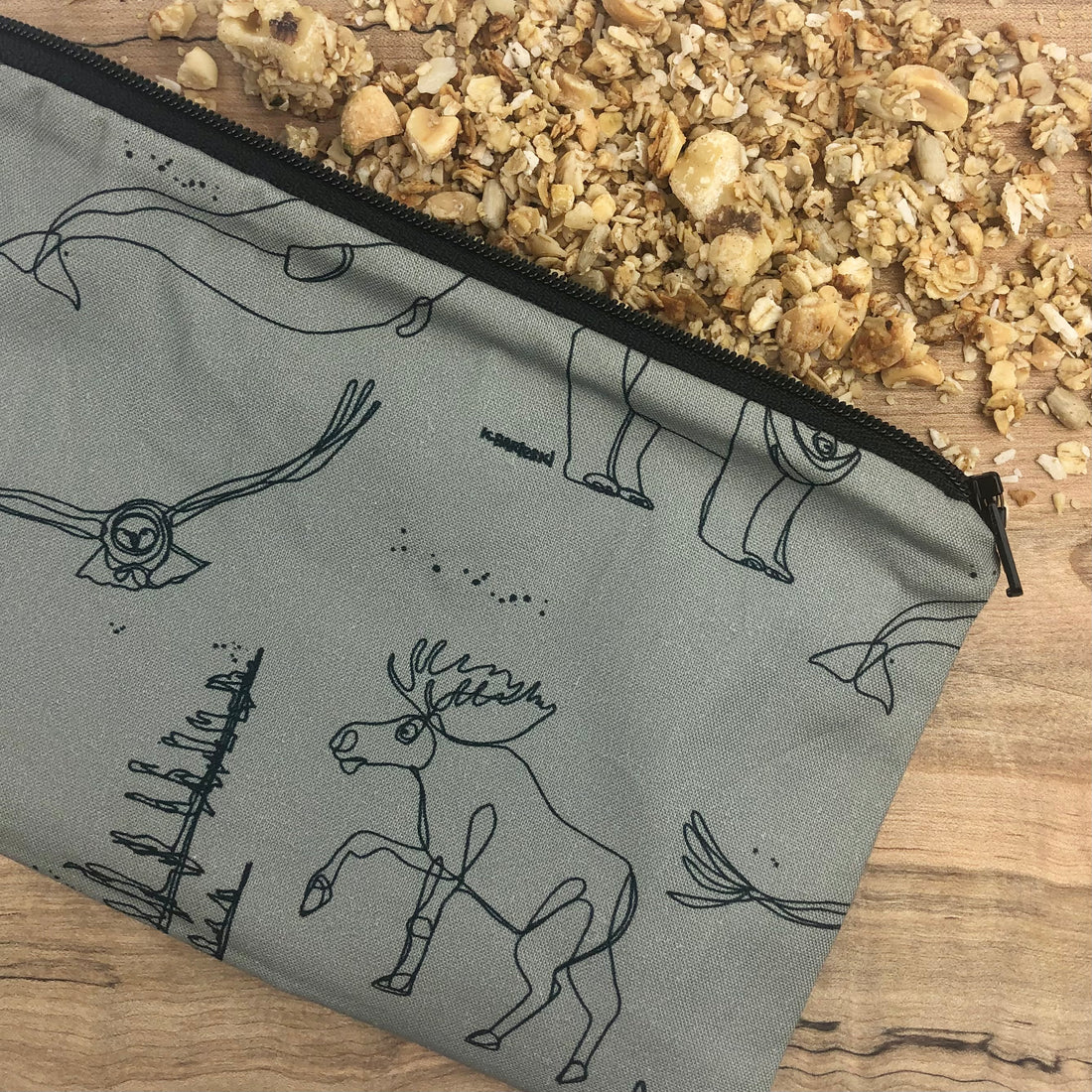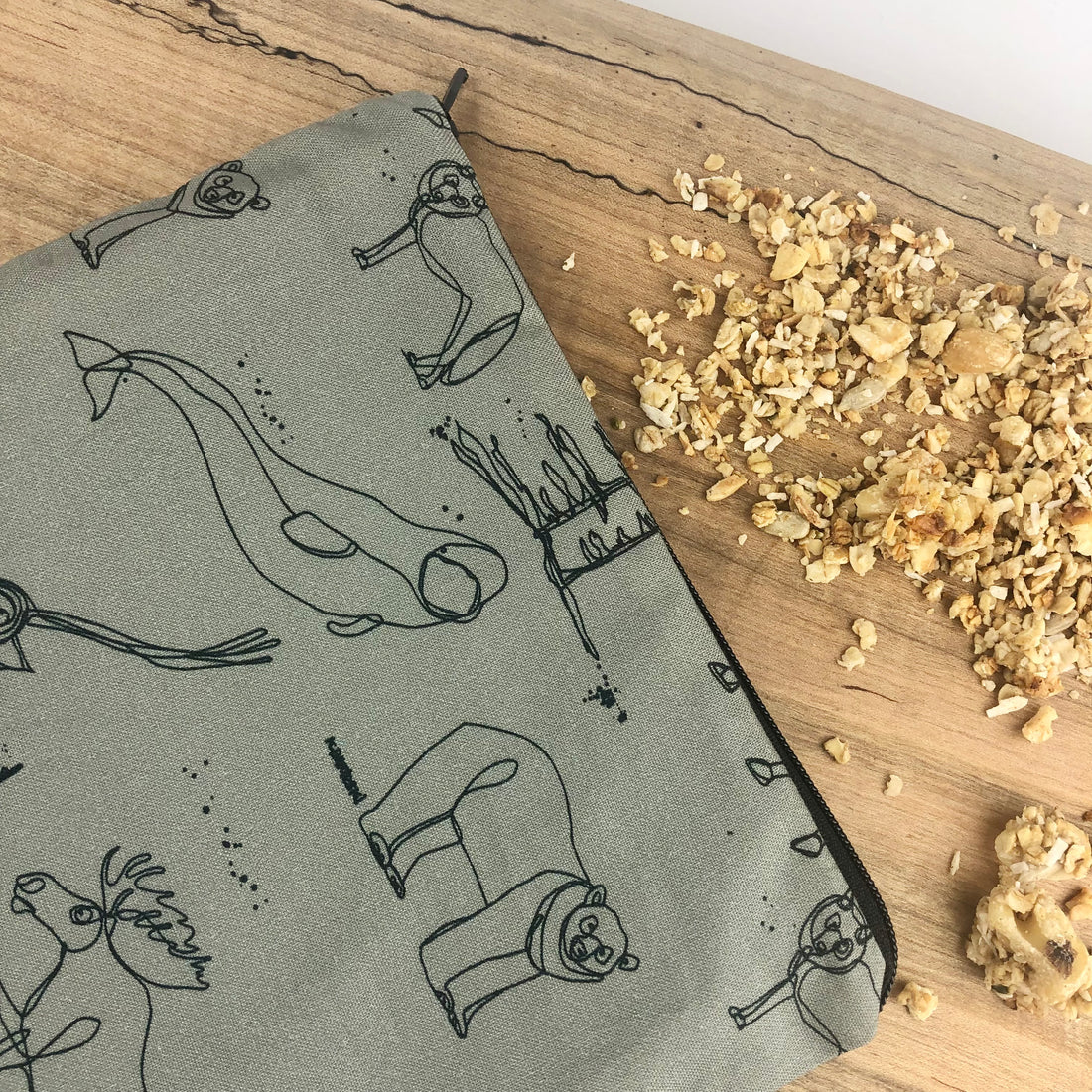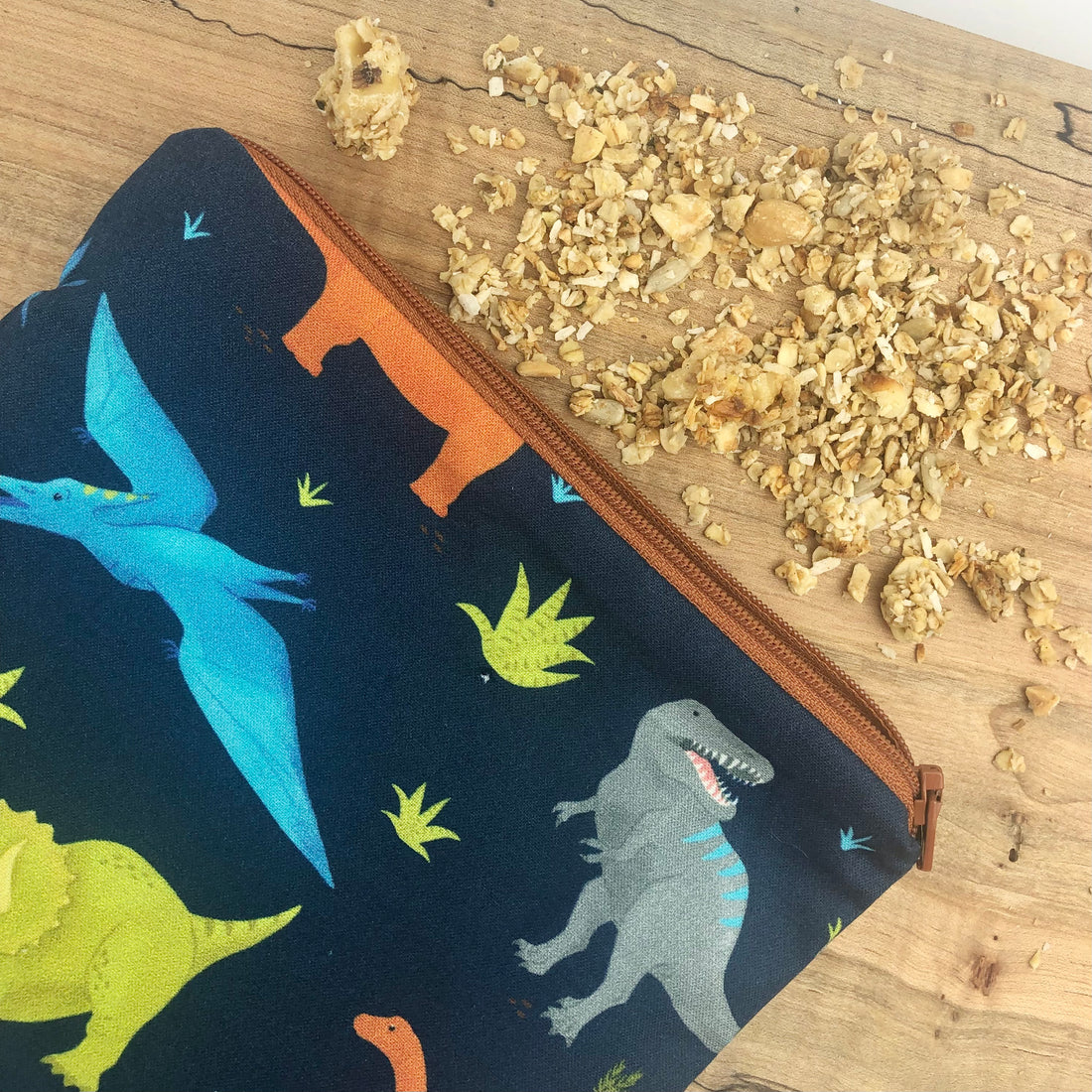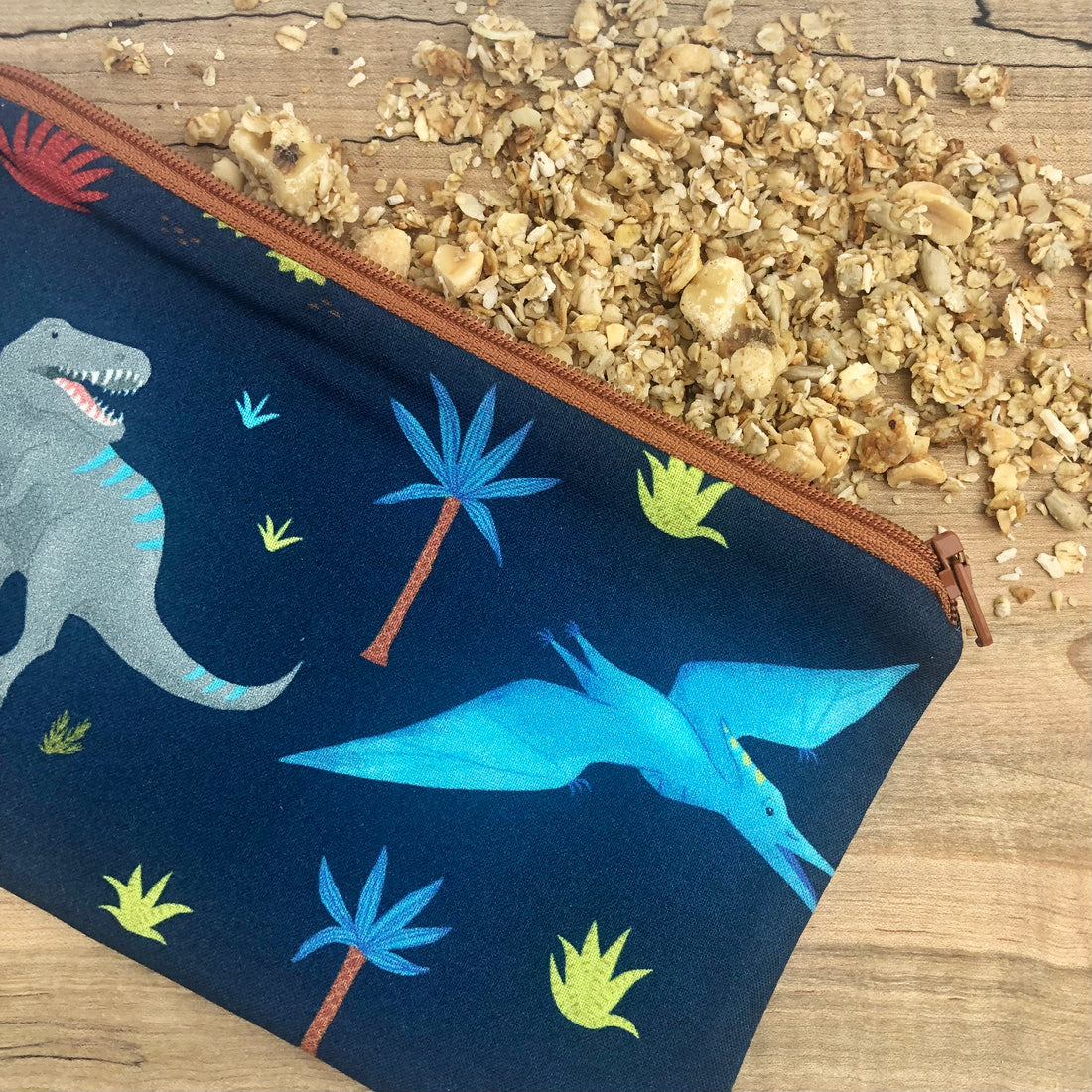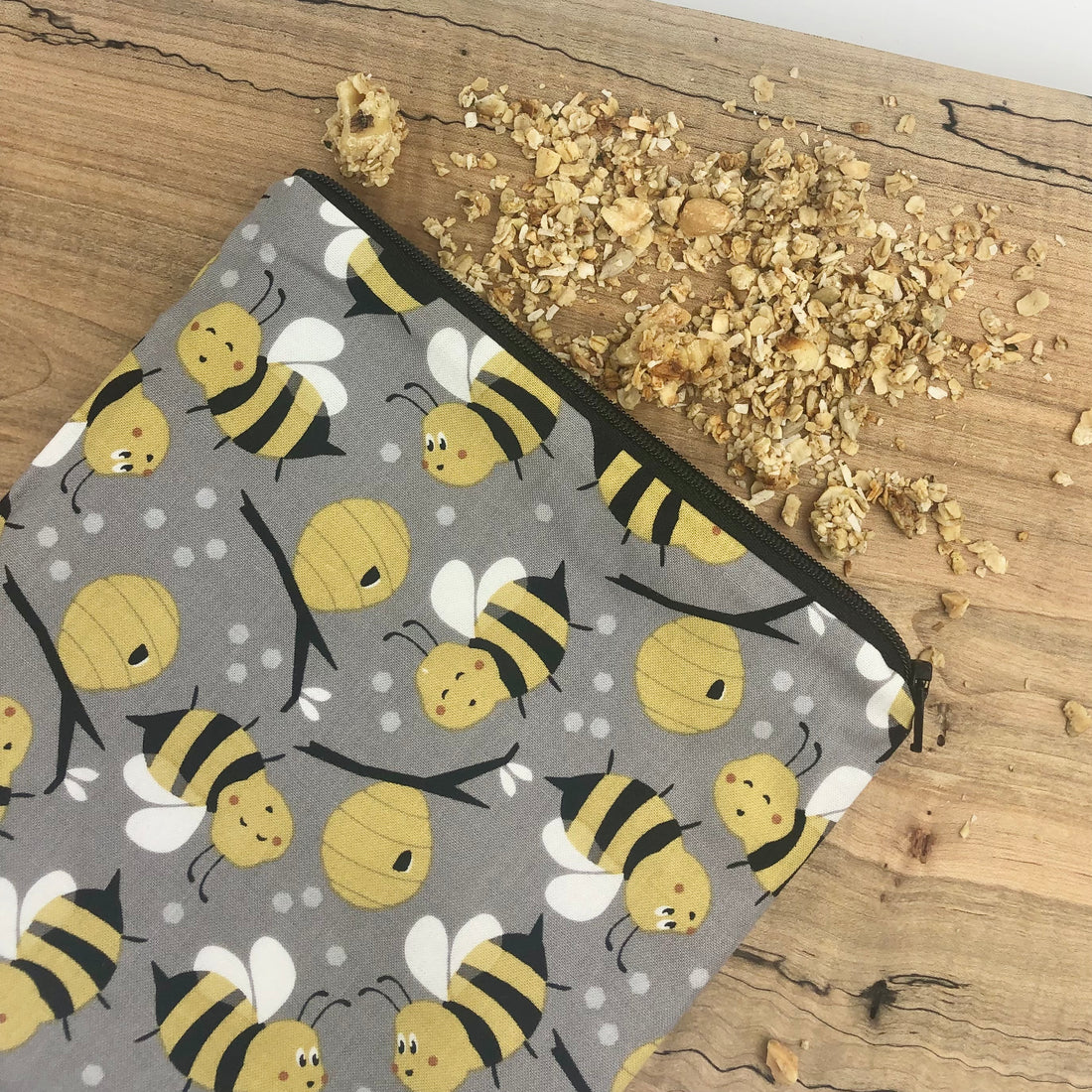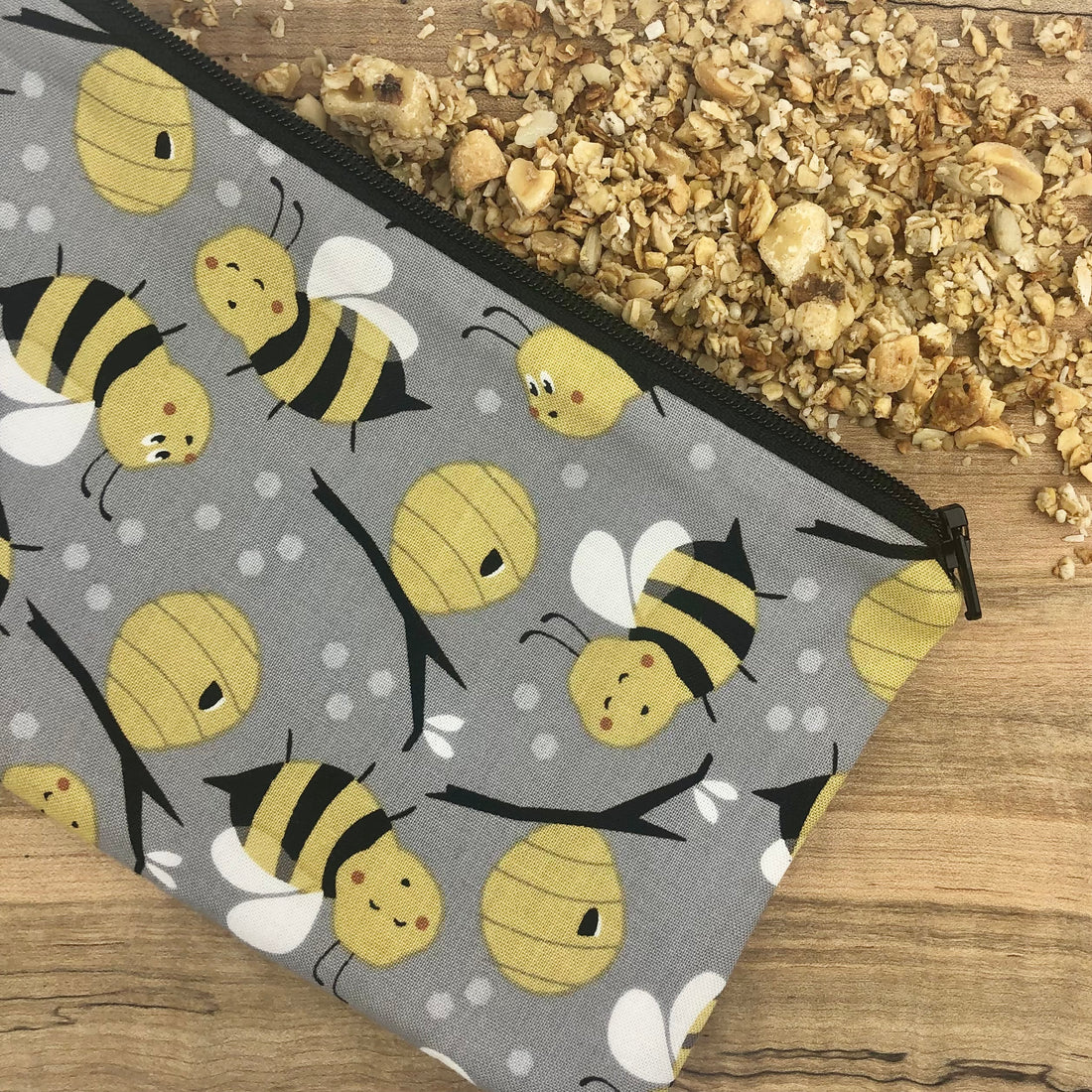 Made in Canada with 100% cotton outer, 100% polyester with polyurethane membrane liner (commonly known as PUL). YKK zippers that are lead and nickel free.

Colibri snack bags have been tested and certified to meet both FDA and Health Canada food safety standards.
MEDIUM SIZE Size: 5" x 8" Medium snack bags hold 2 cups - think yummy flatbread, fresh veggies, or a couple of handfuls of chips. These bags are also great for art supplies, toiletries, and keeping your cosmetics organized!
LARGE SIZE: 7.5"x 7.5" This size is great for sandwiches, bagels, muffins etc.
Start where you are, use what you have, do what you can.