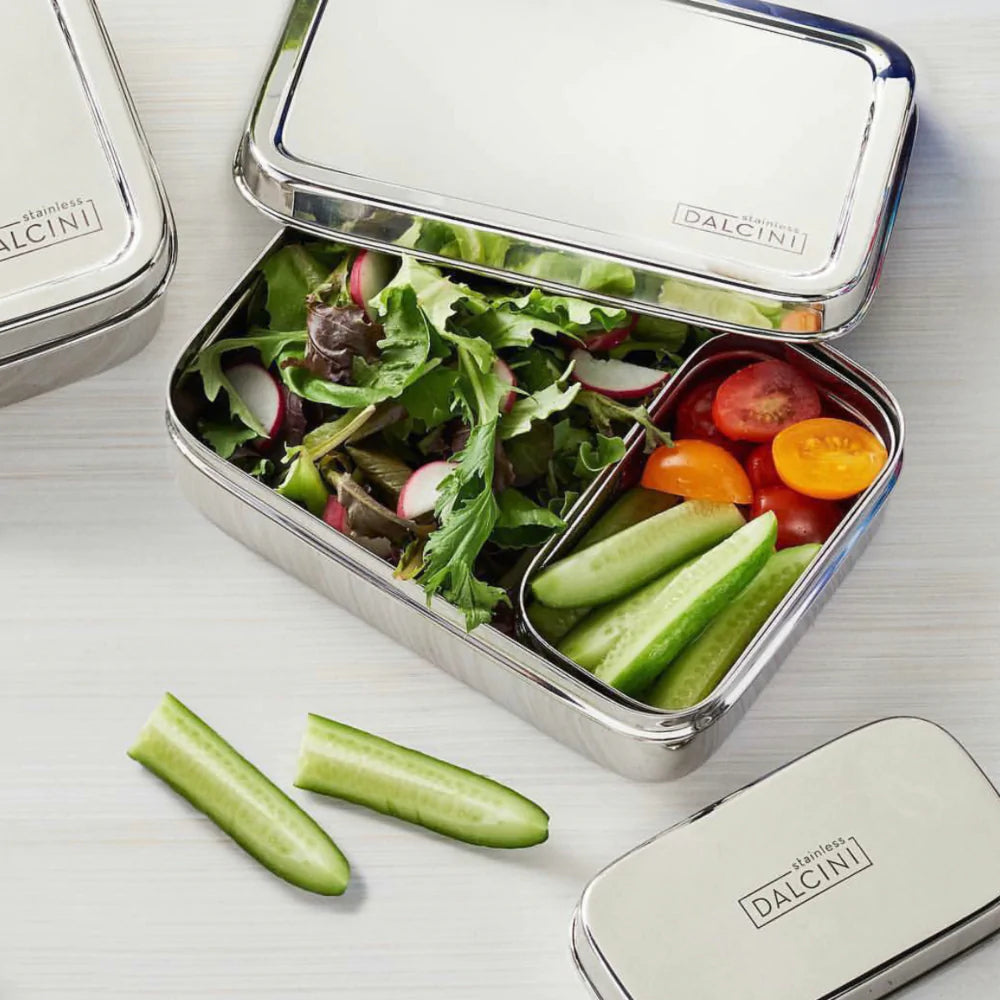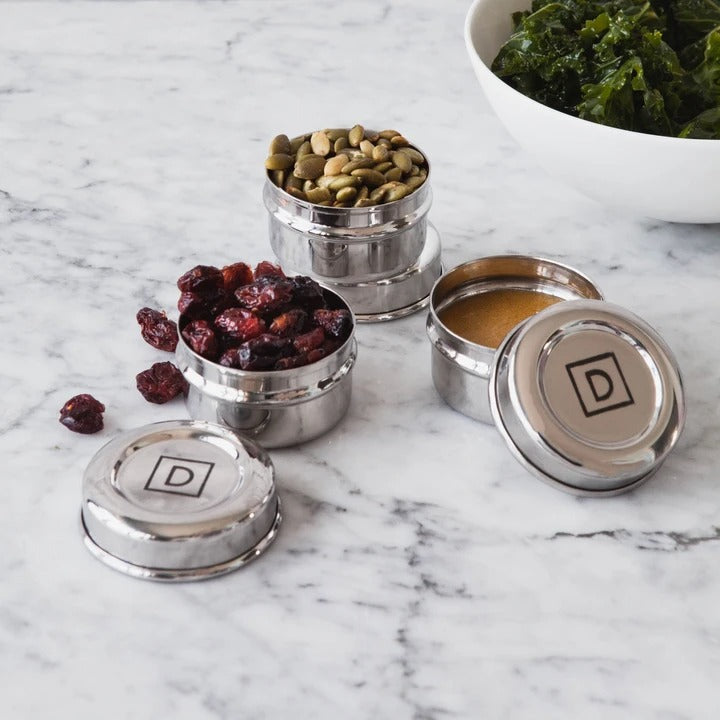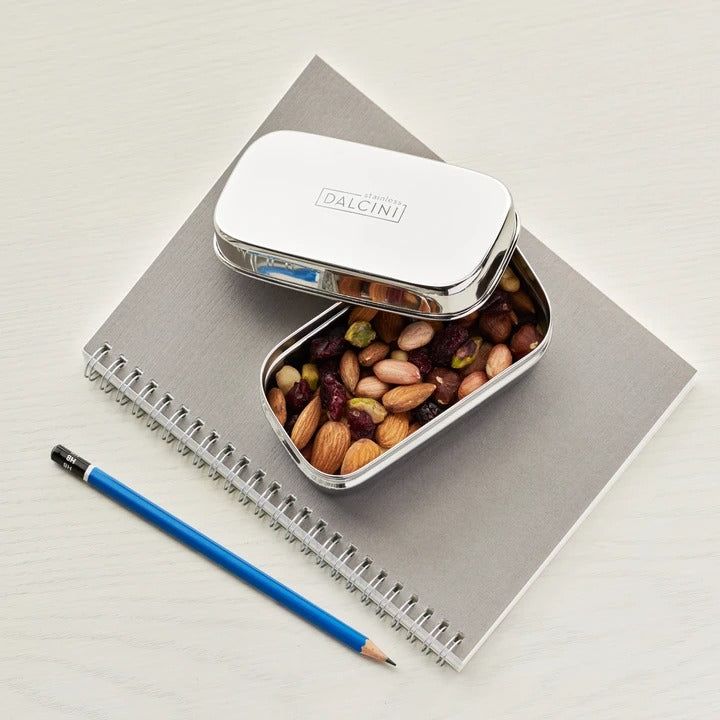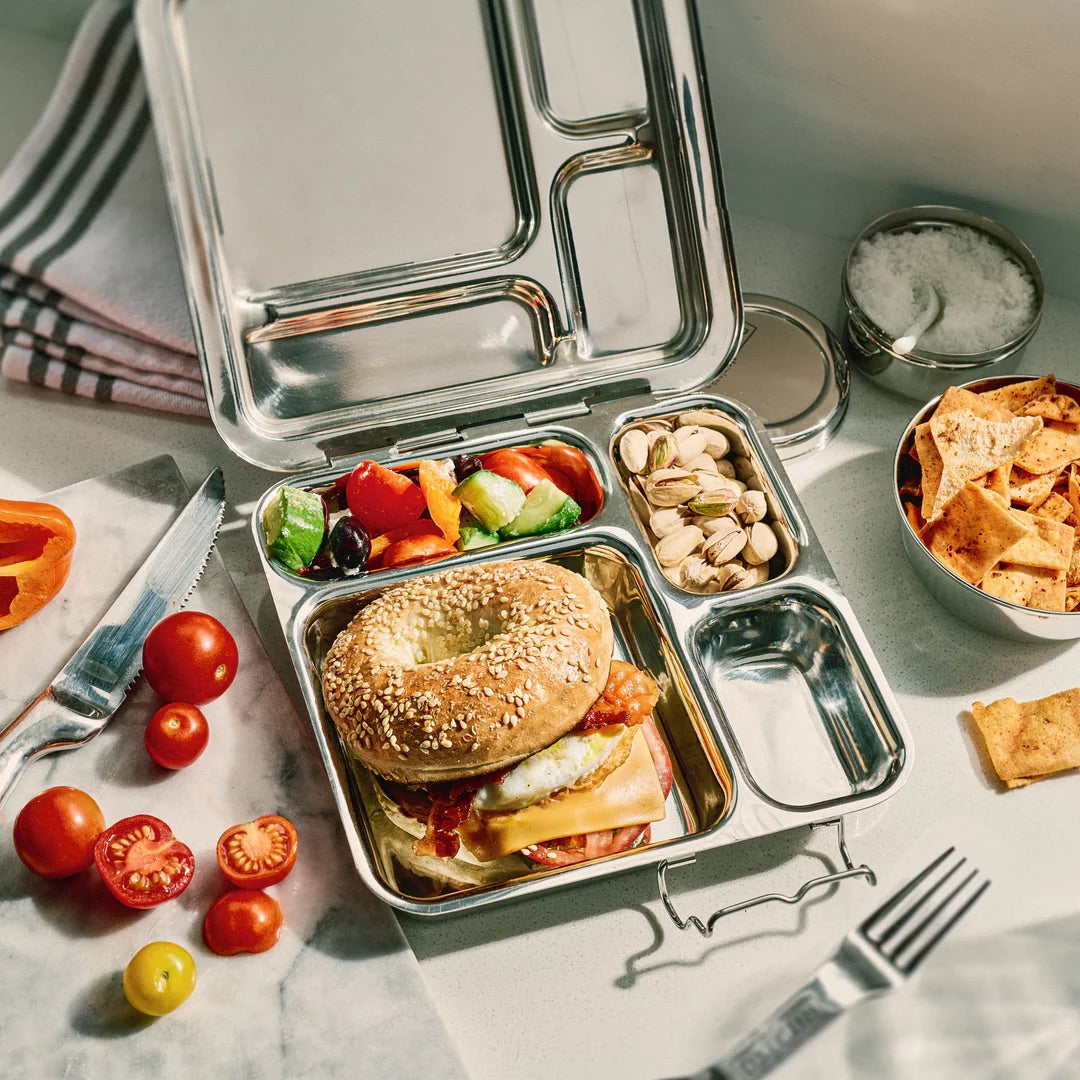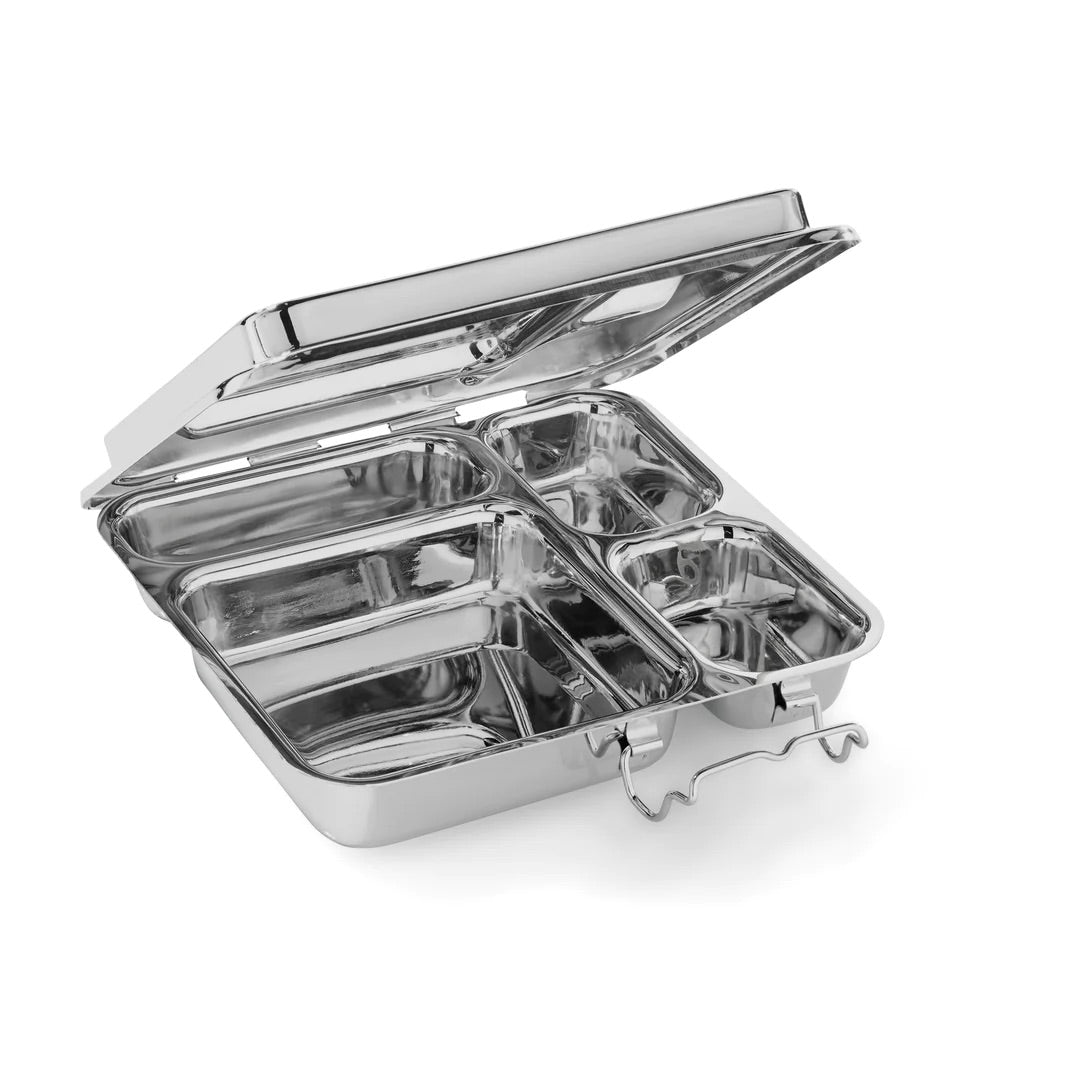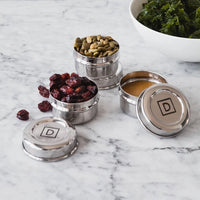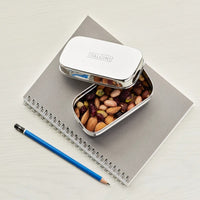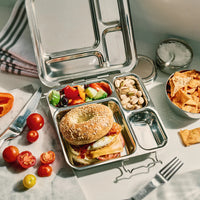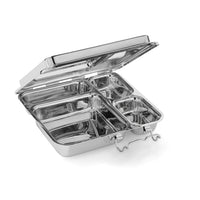 "At DALCINI™ Stainless, we believe in safe, simple, sustainable living.  That's why we've made it our mission to provide you with the safest, most durable, low maintenance, stainless steel food containers on the market.  
DALCINI™ products are made of top-quality food grade stainless steel - the kind used in hospitals and commercial kitchens worldwide. The signature shine coupled with a seamless design allows the products to be exceptionally clean. No tight corners, joints, seams or lips for food bacteria to hide and no chemical resins or paints to contend with, which also makes it dishwasher-safe with a lifetime warranty against rust, food stains or retained odours, even after years of use.
CONDIMENT CONTAINER - Sometimes your lunch needs a little extra something; a bit of mayo, mustard, seeds, or nuts. These little gems are the perfect little add-on to any lunch and they fit (with lid) neatly inside any of the DALCINI™ square or rectangle containers. The perfect little add-on to take your lunch or snack up a notch. (2"x1.5")
LITTLE SNACKER - The perfect size snack container to use on its own or placed inside the Sandwich Square or Bistro Box. Press down on the lid with light pressure for a tight seal. (5"x2.75"x1.5")
SANDWICH SQUARE - Their original product and a consistent top-seller, this lightweight, durable container is a must-have for lunch and snacks on the go. Also great to store and reheat leftovers. (5.25"x5.25x1.75")
LITTLE LUNCH COMBO - Pack a small lunch or an assortment of snacks. Use all 3 containers packed together or keep them separate, the choice is yours!  Includes a SANDWICH BOX, LITTLE SNACKER + CONDIMENT CONTAINER
BISTRO SNACKER COMBO - Say goodbye to squished sandwiches, to toxic chemicals, and to the mounds of plastic that often accompanied lunch. This 2 piece lunch combo is designed to protect the food contents (durable), protect you (no harmful chemicals), and protect the environment (no plastic, no silicone, no landfill waste) and they're beautiful, so you'll look stylish doing it too! Combo includes BISTRO Box (7.25 x 5.25 x 2.25") + LITTLE SNACKER
CHARCUTERIE BENTO - One container, 4 sections with a lid with a secure clasp. Deep sections to accommodate a wide selection of food options. Great for storing food for lunch, entertaining, or travel.  And it's dishwasher safe- you're welcome! Made of FDA-compliant, food-grade stainless steel and manually buffed for shine without the chemical coating! Sizing: 8.0" (W) x 7.75" (L) x 2.0" (H)
*Dishwasher-safe, freezer-safe, & oven-safe. Please note these containers are leak-proof, not liquid-proof, meaning they will securely hold fruits, vegetables, cheese etc, but are not designed for soup.
DALCINI™ products are responsibly manufactured in India using the centuries-old craftsmanship and in strict "no child labor" facilities.  
Dalcini Stainless is about blending grit and beauty into one product.  They are enchanting to look at, simple, and they work."
Start where you are, use what you have, do what you can.