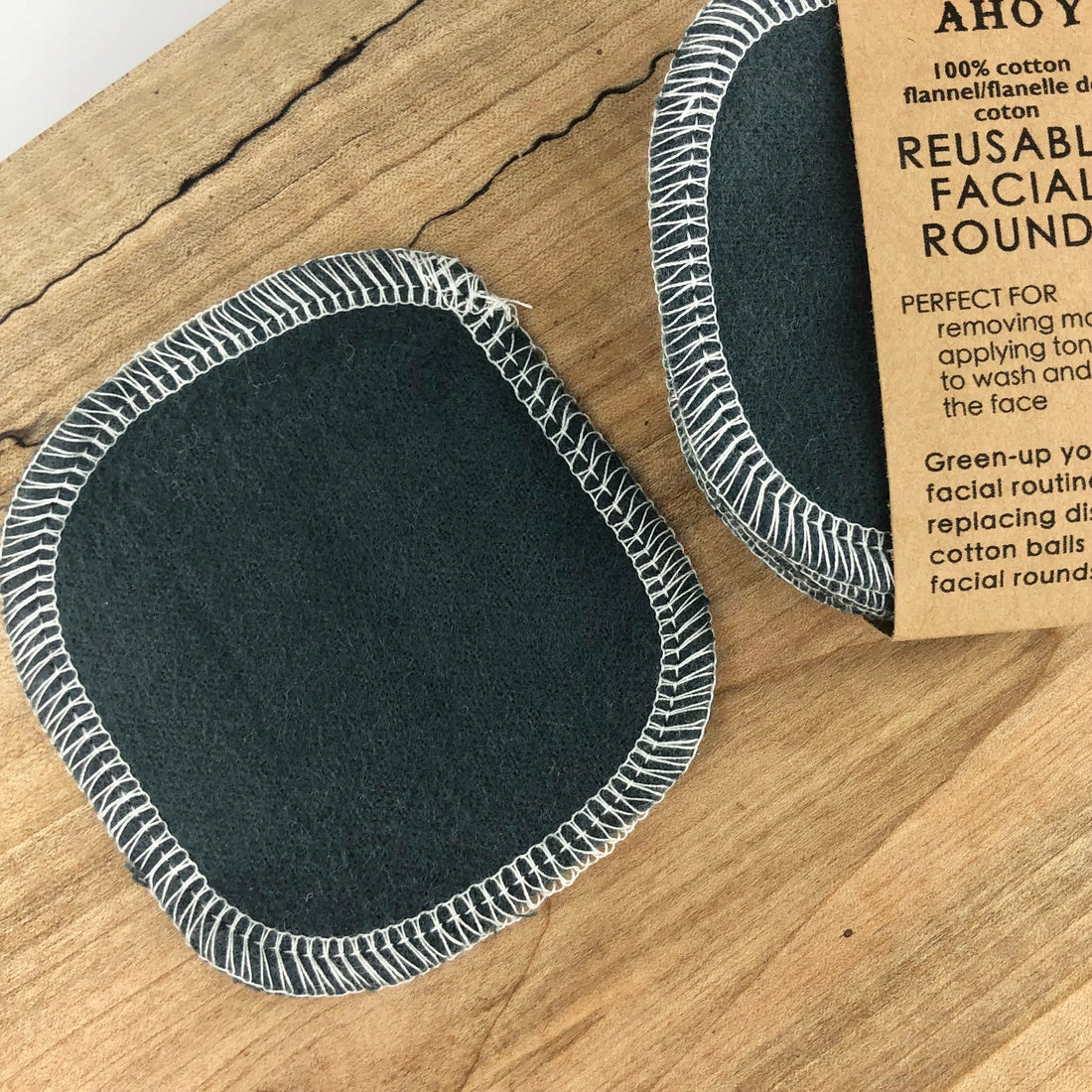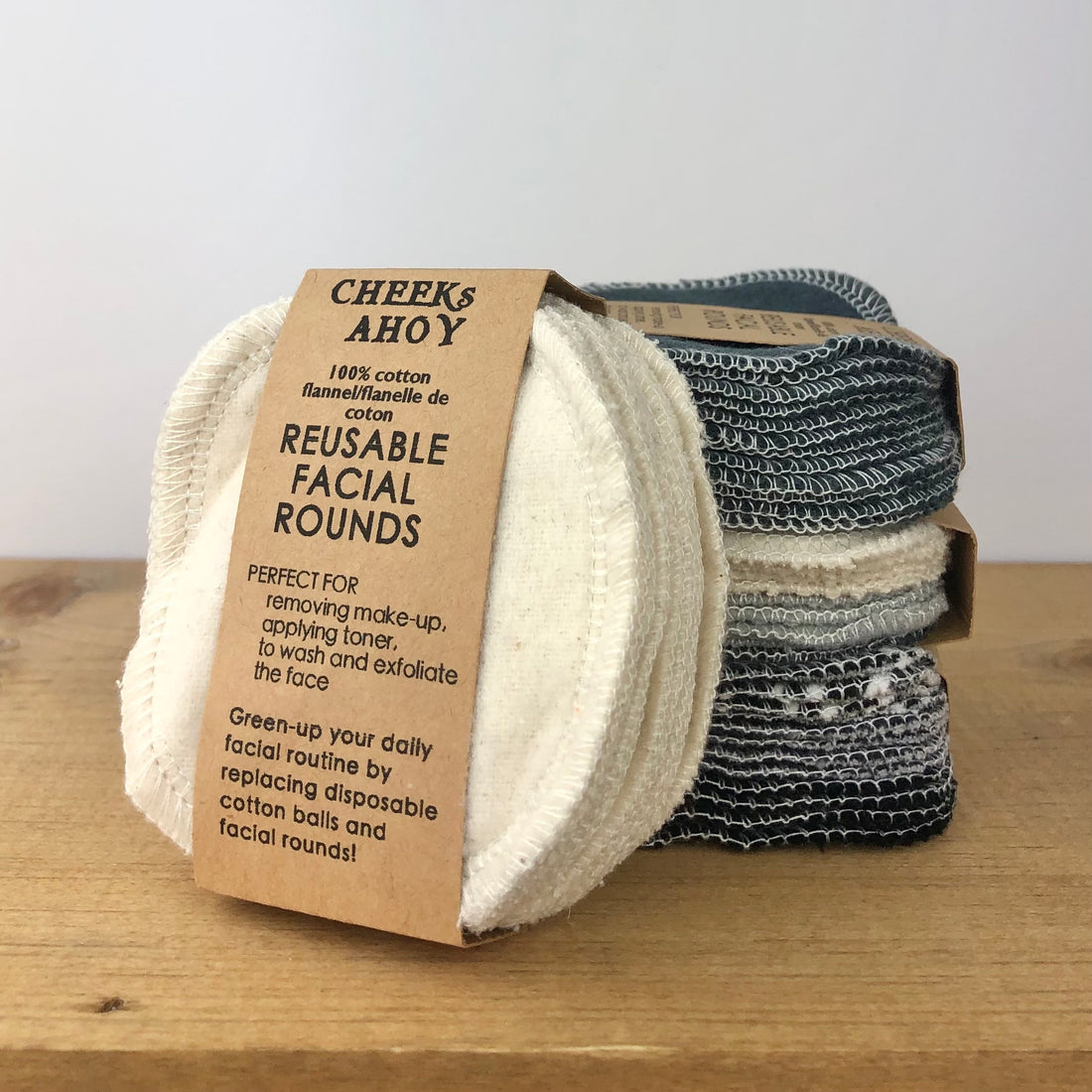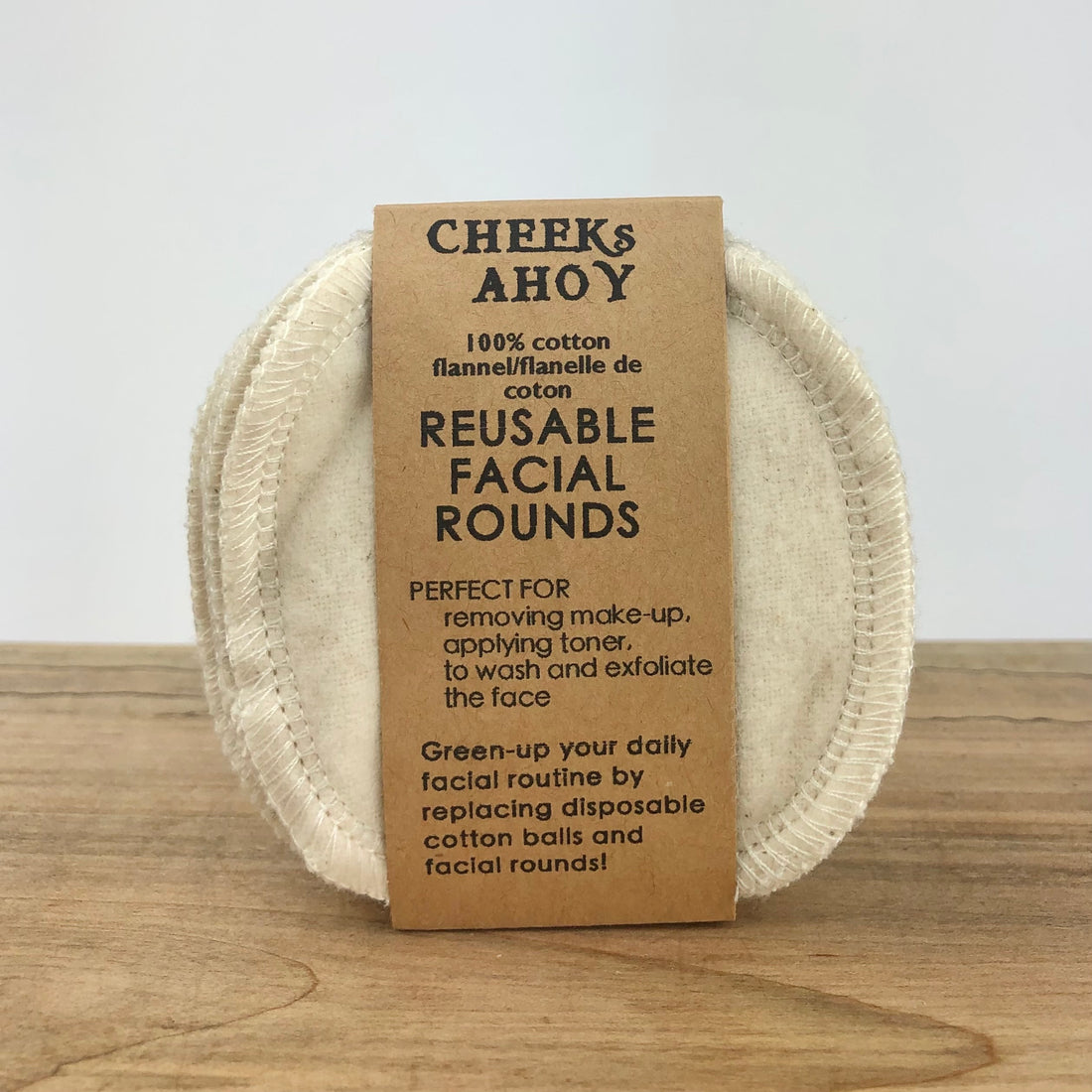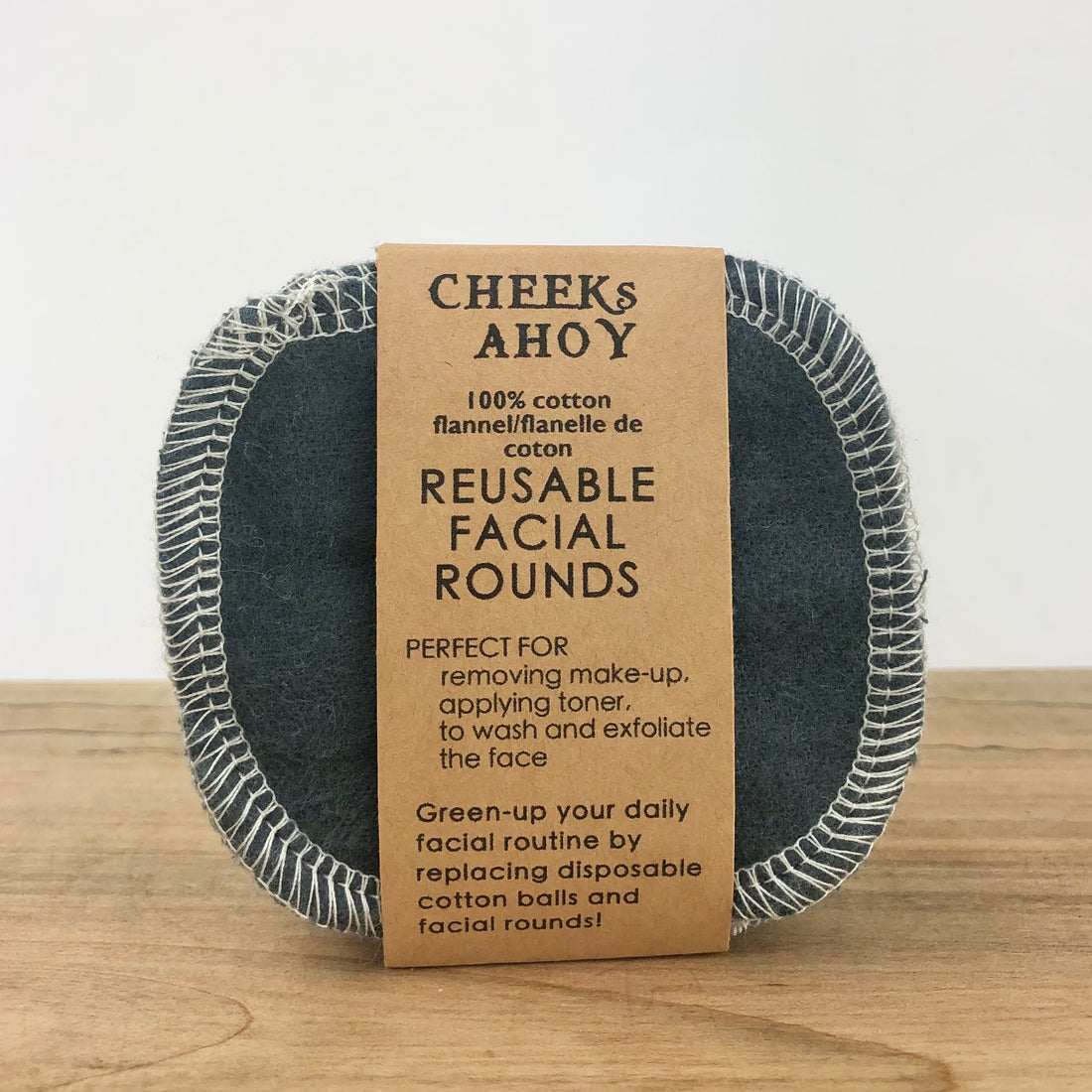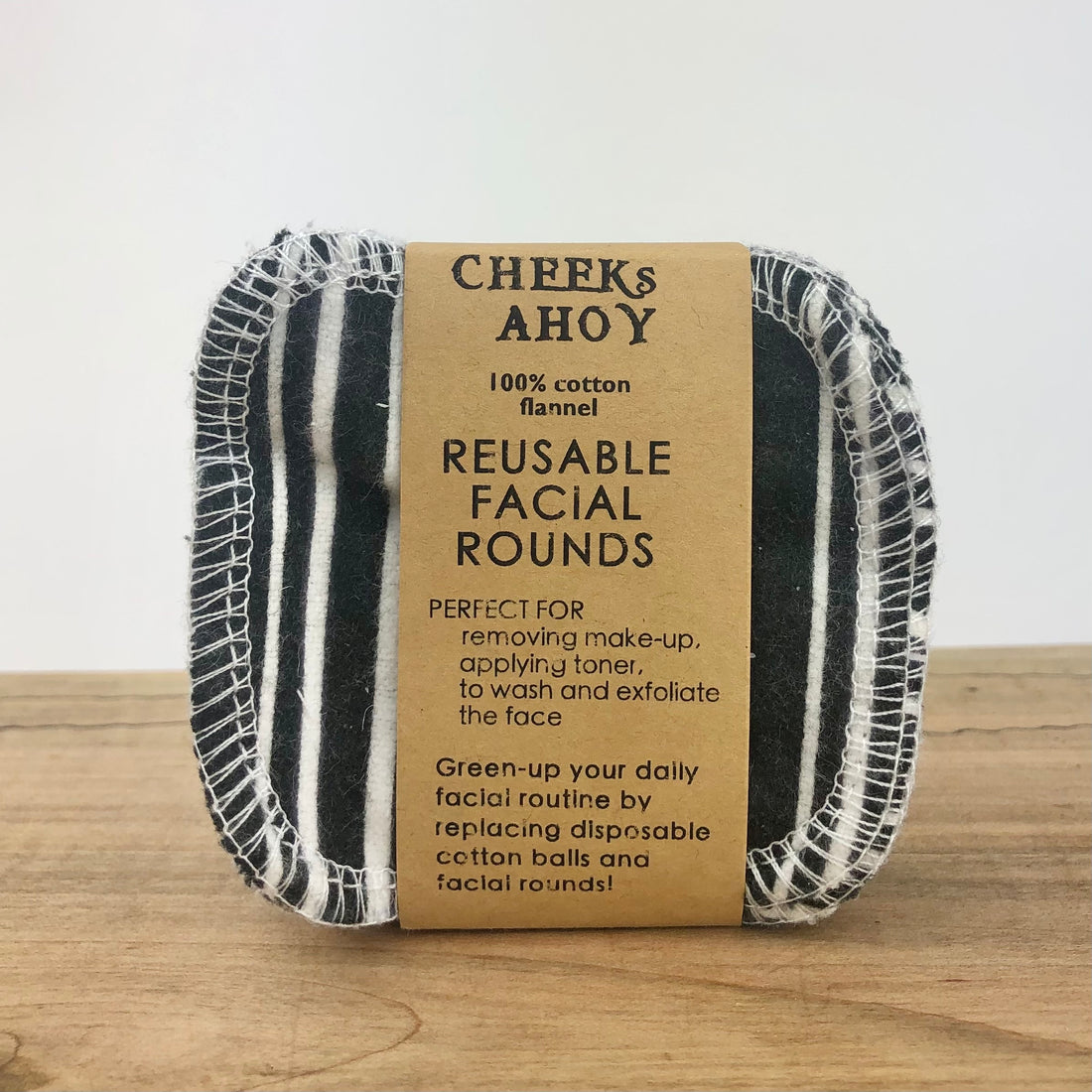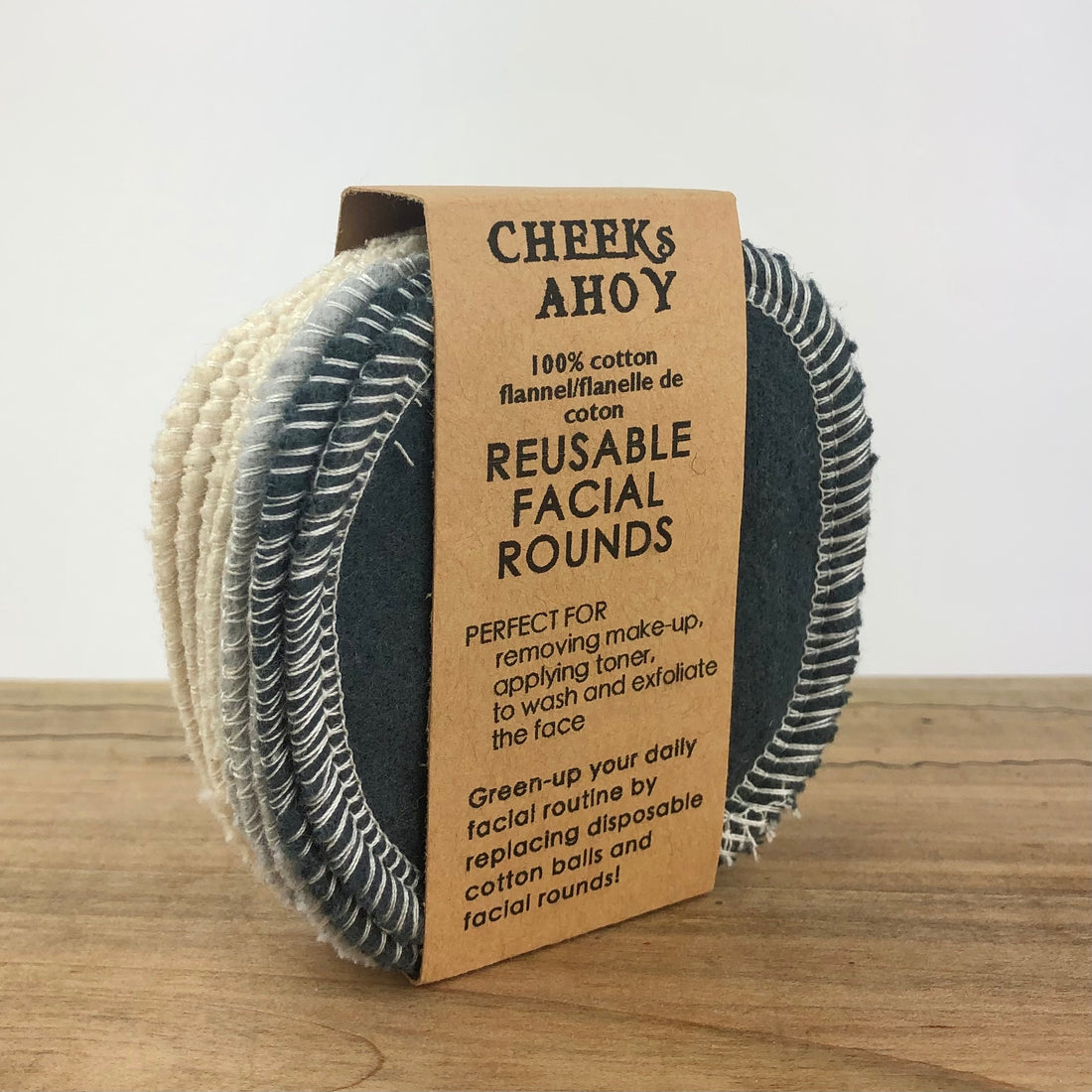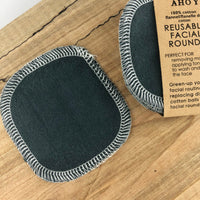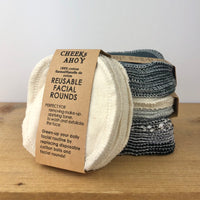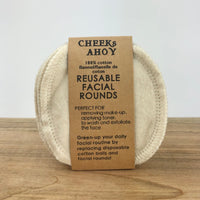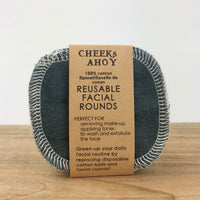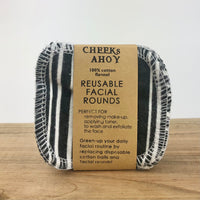 Cheeks Ahoy:
Green-up your daily facial routine by eliminating disposable cotton balls and facial rounds. Washable cotton flannel rounds are a fantastic eco-friendly replacement, doing a better job and lasting through years of continued washing. Perfect for removing make-up, applying toner, to wash and exfoliate the face. The pads are also a great size for little ones to clean their faces after brushing teeth.

Made from 100% cotton flannel. Each pad is 2 ply and approximately 3" diameter.
Edges are surged for durability and to prevent fraying.

Care: First if needed, loosen stains with a cold rinse, then a warm or hot wash with your detergent of choice. Tumble dry or air dry.
*Do not use fabric softener or dryer sheets as these can decrease absorbency.

Handmade in Peterborough, Ontario

Set of 12.
Start where you are, use what you have, do what you can.