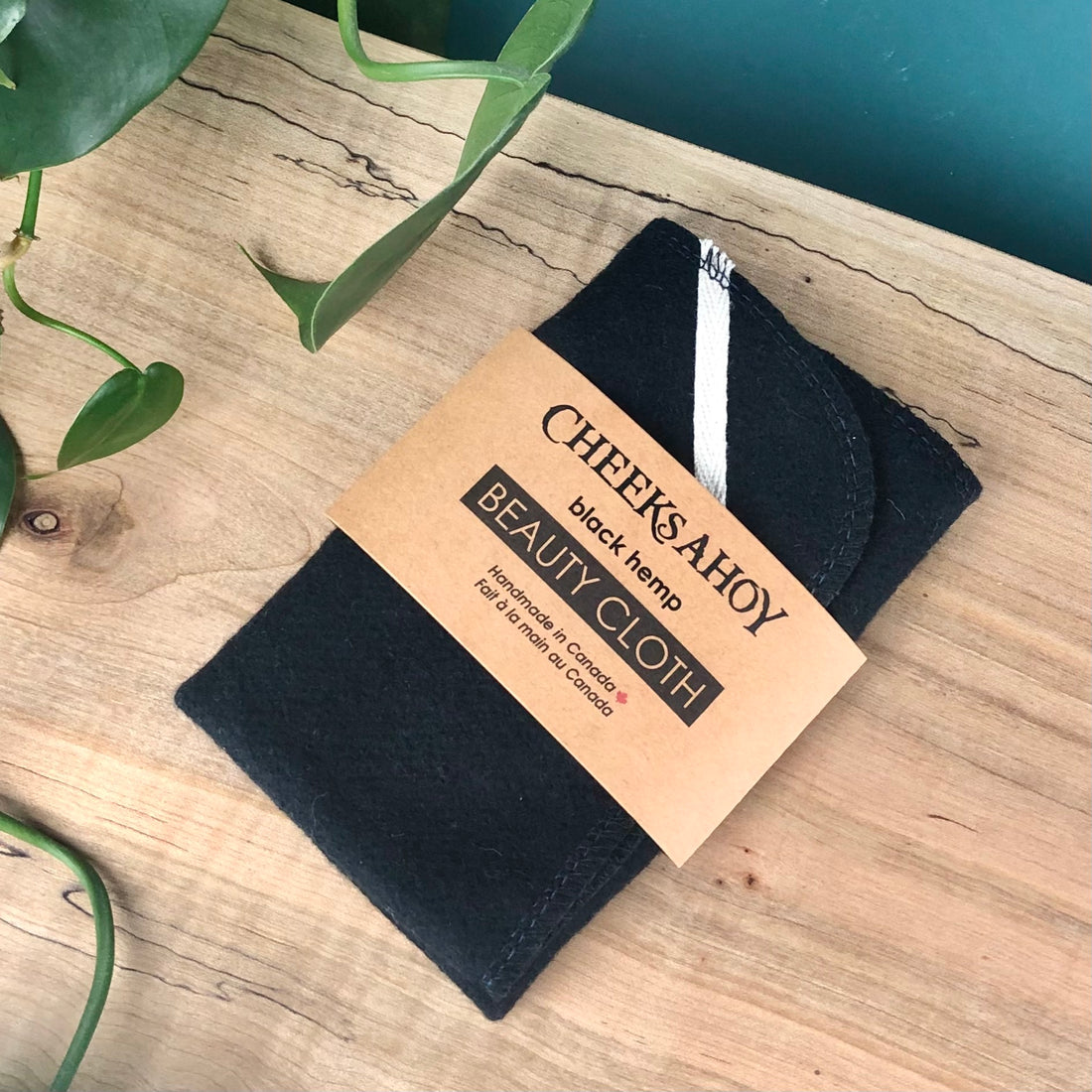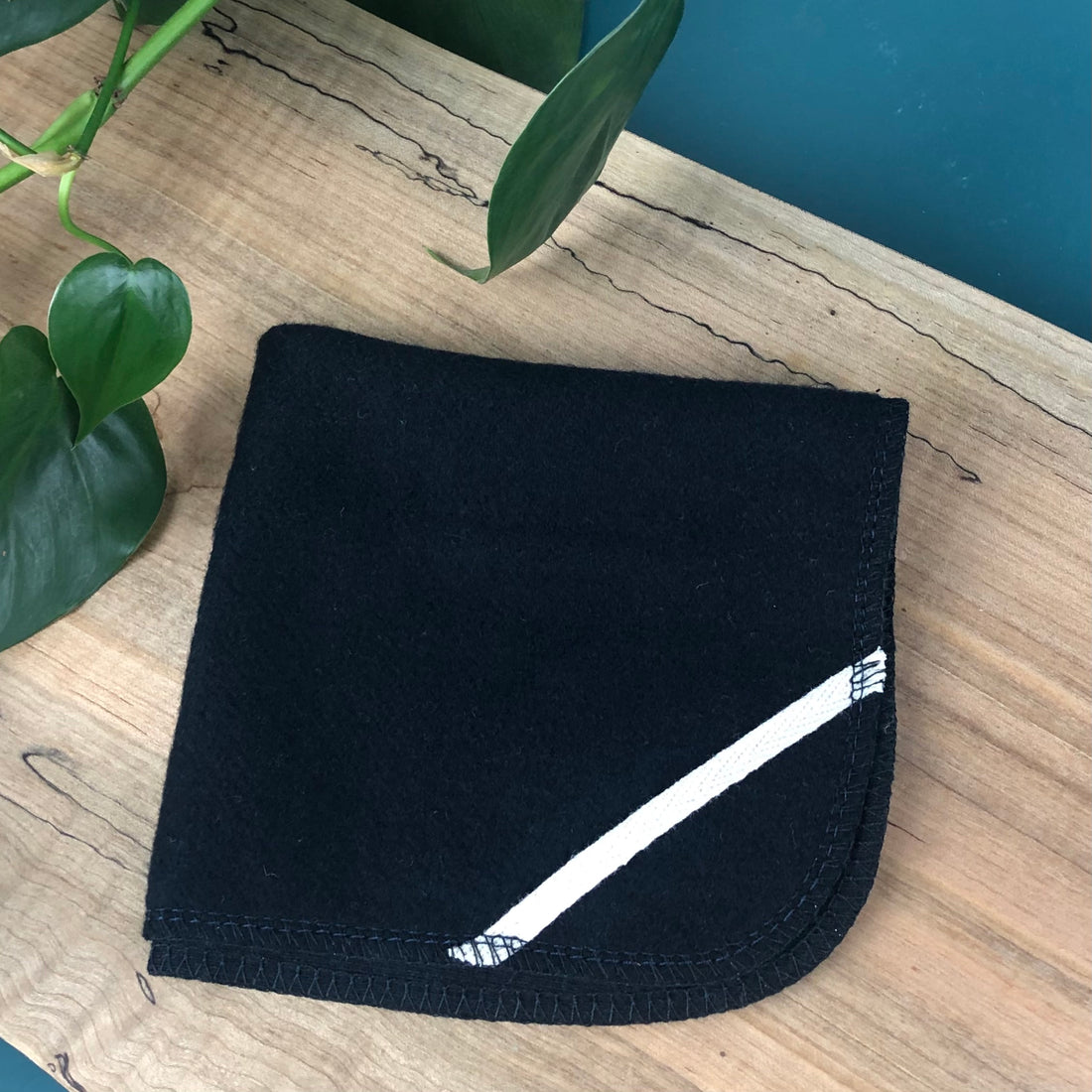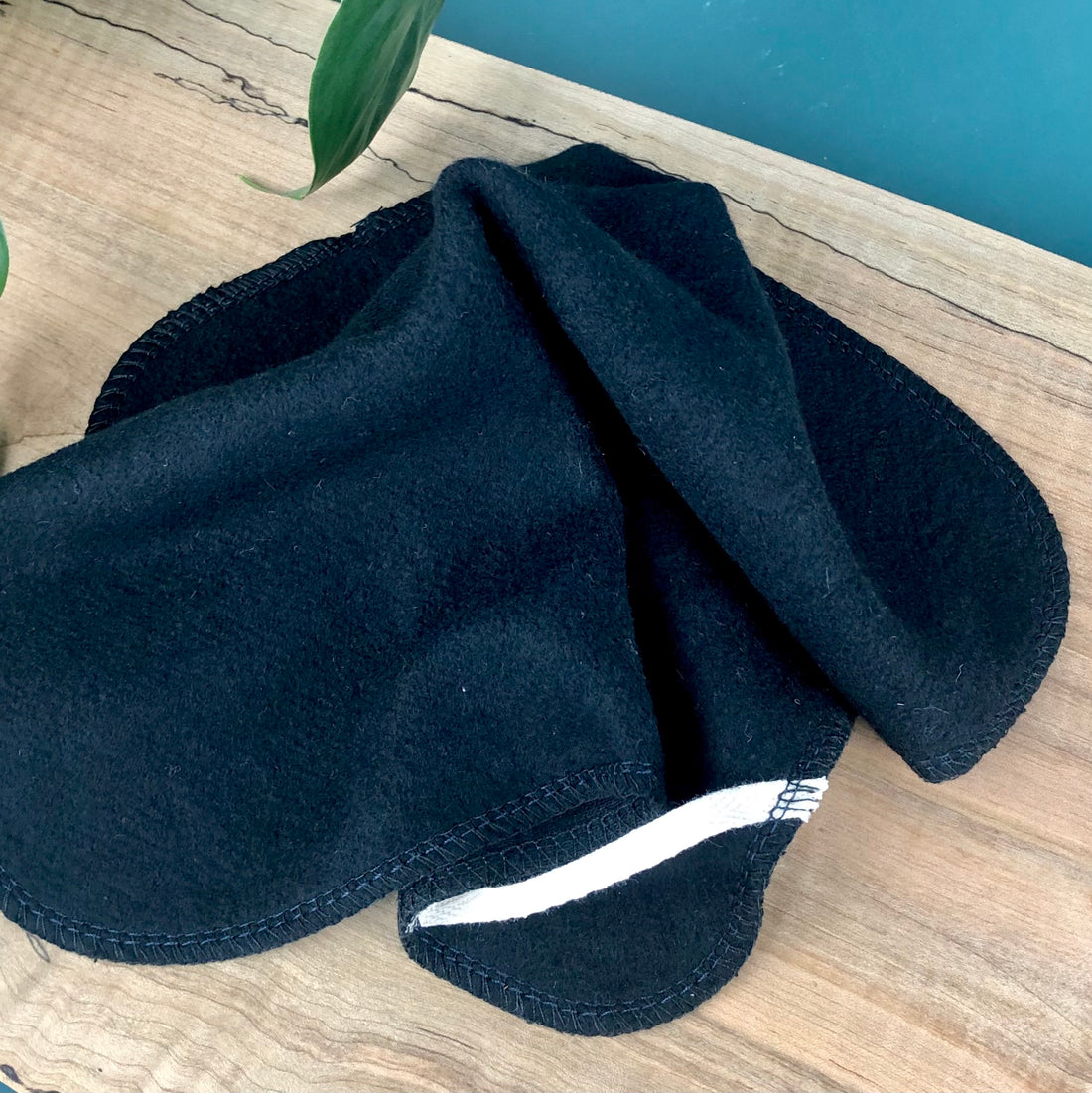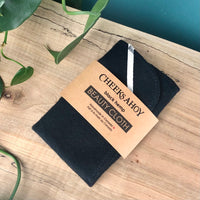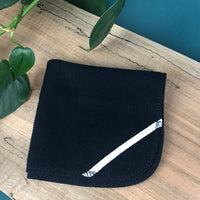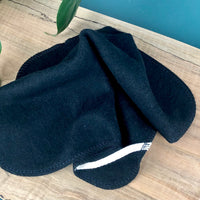 Black hemp beauty cloth, made in Canada by Cheeks Ahoy.
The premium Black Hemp and Organic Cotton fleece offers a luxurious, hypoallergenic experience perfect for oil cleansing and removing makeup.
Hemp is one of the most sustainable fabrics in the world. It is a fast growing, high-yield crop that requires no pesticides or herbicides.
Cloth is 11"x10"
Wash before first use. Machine wash in cold with like colours and tumble dry. Shrinkage will occur after the first wash.
Start where you are, use what you have, do what you can.