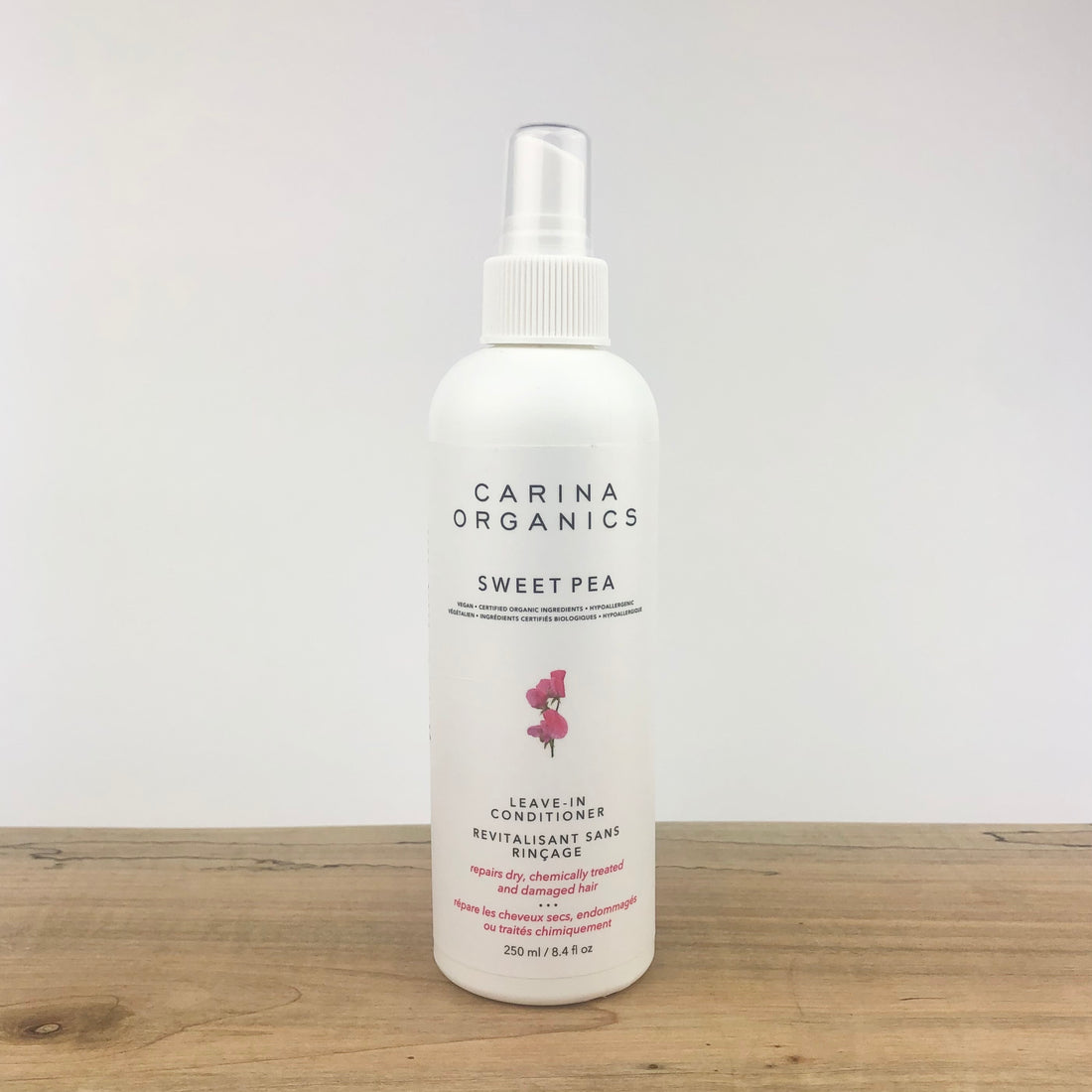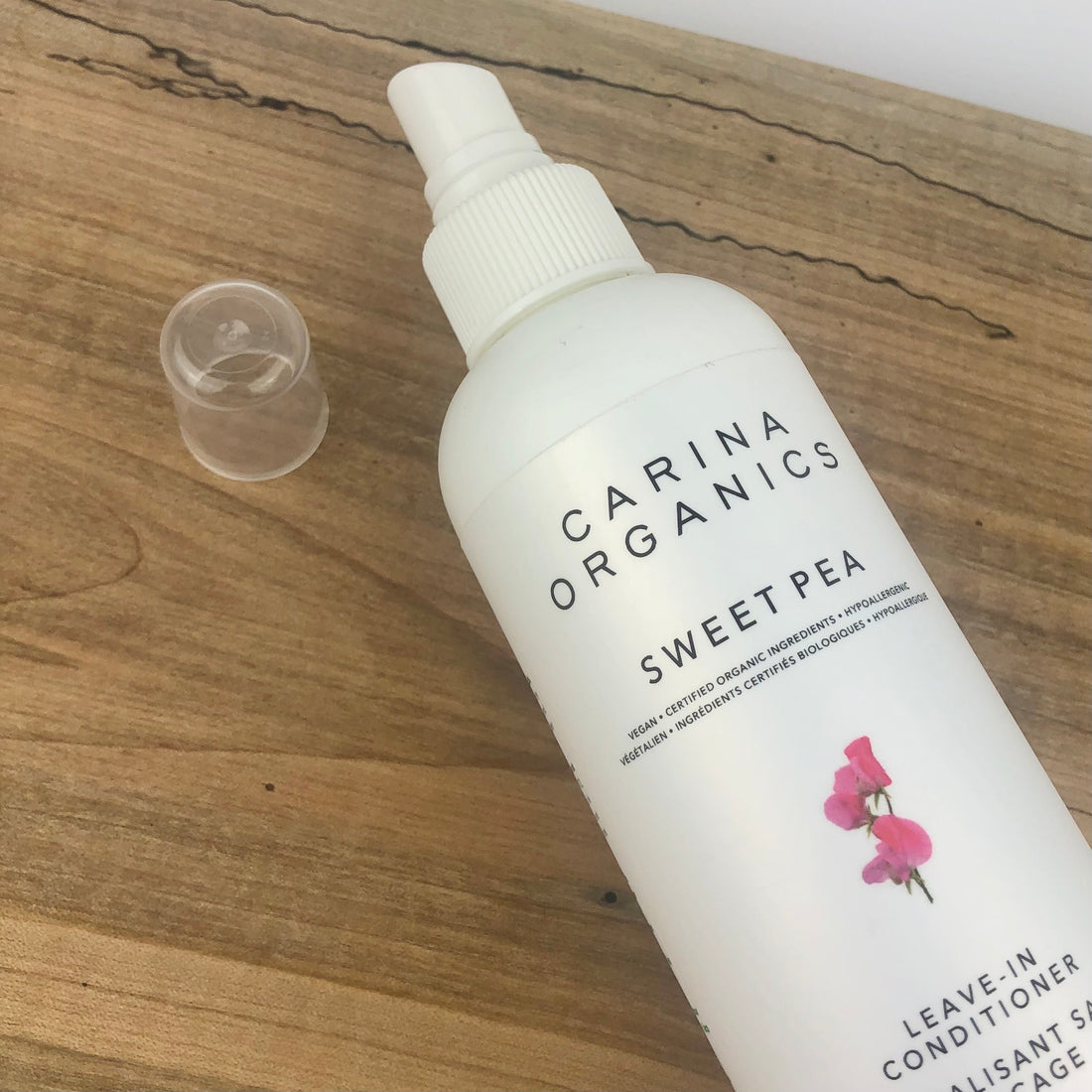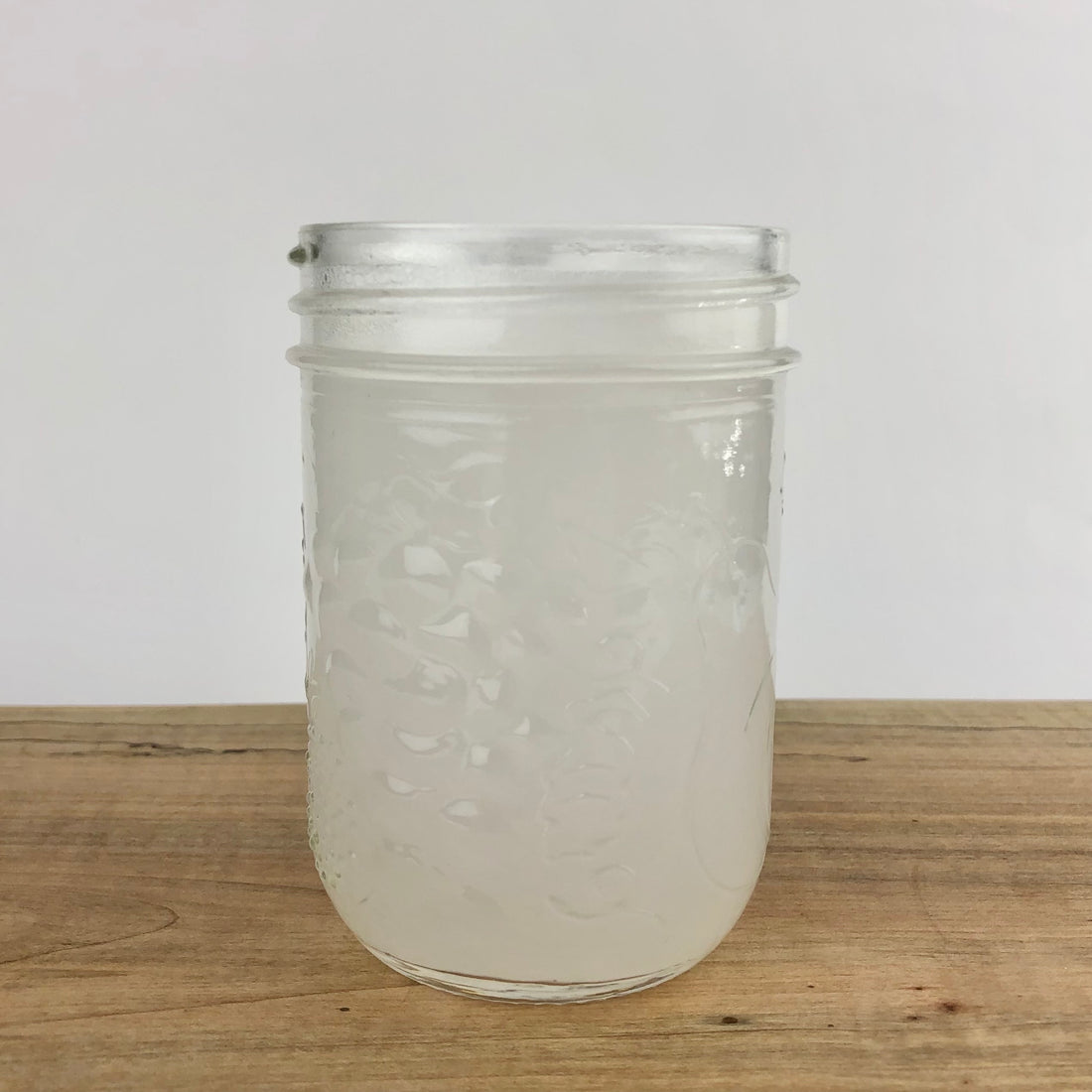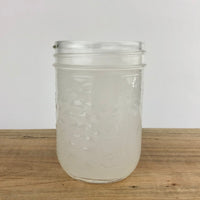 Carina Organics:
Description: A leave-in conditioner formulated with certified organic plant, vegetable, and fruit extracts. This nutrient rich, toxin-free, formulation helps to restore lustre, softness, flexibility, and shine while detangling hair instantly. Sweet Pea scent.
Directions: Spray into damp or wet hair. Comb through hair from scalp to hair follicle tips to ensure maximum moisture absorption is achieved.  
Styling Tip: For more support and volume, apply onto damp hair, style and let dry naturally.
This product is:
Synthetic Free
Hypoallergenic
Cruelty Free
Vegan
100% Biodegradable (safe in rivers, lakes and oceans)
Paraben Free
Soy Free
Gluten Free
Dye Free
*We do not ship glass bottles filled with bulk product and they are only available for local pickup OR local delivery. We apologize for any inconvenience*
Start where you are, use what you have, do what you can.