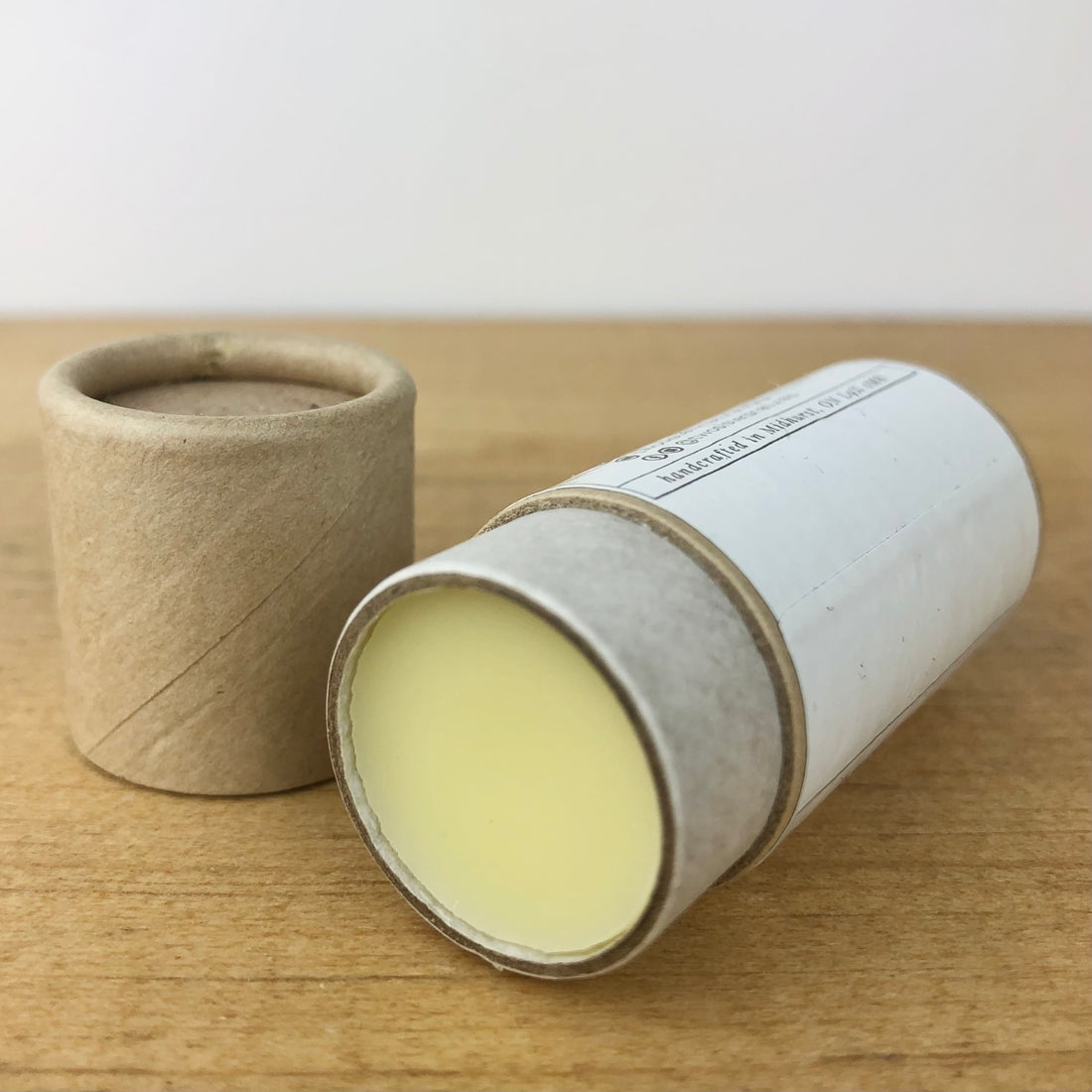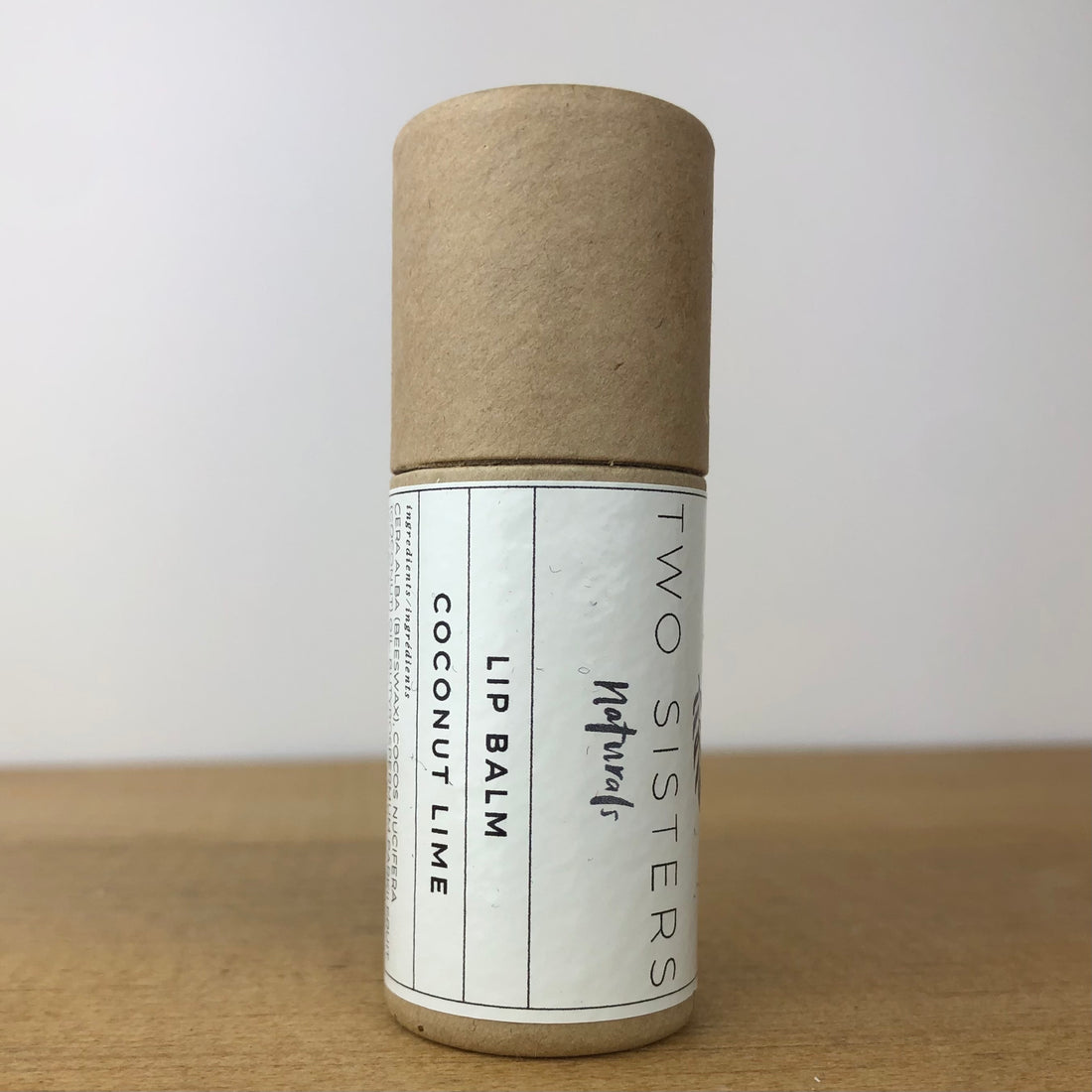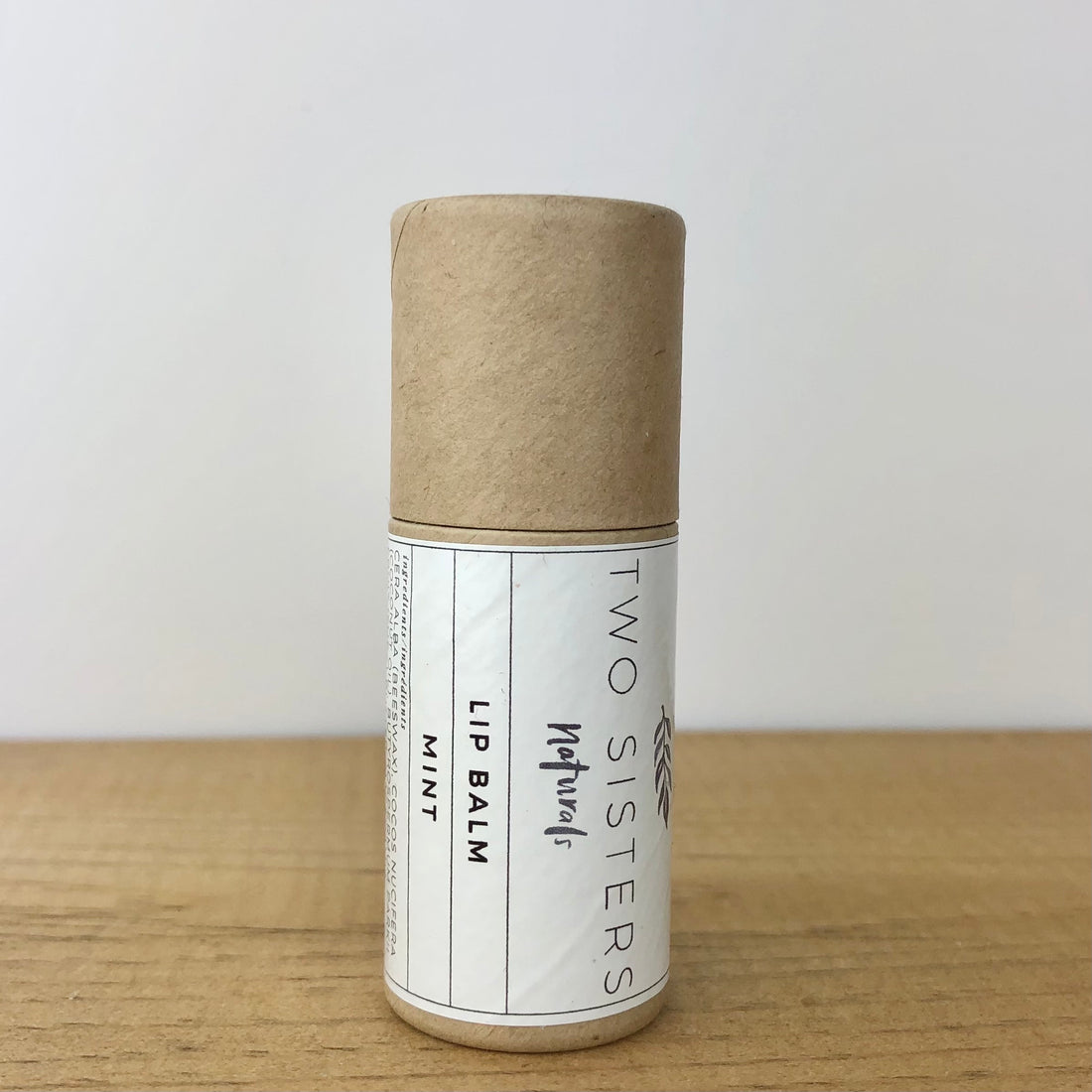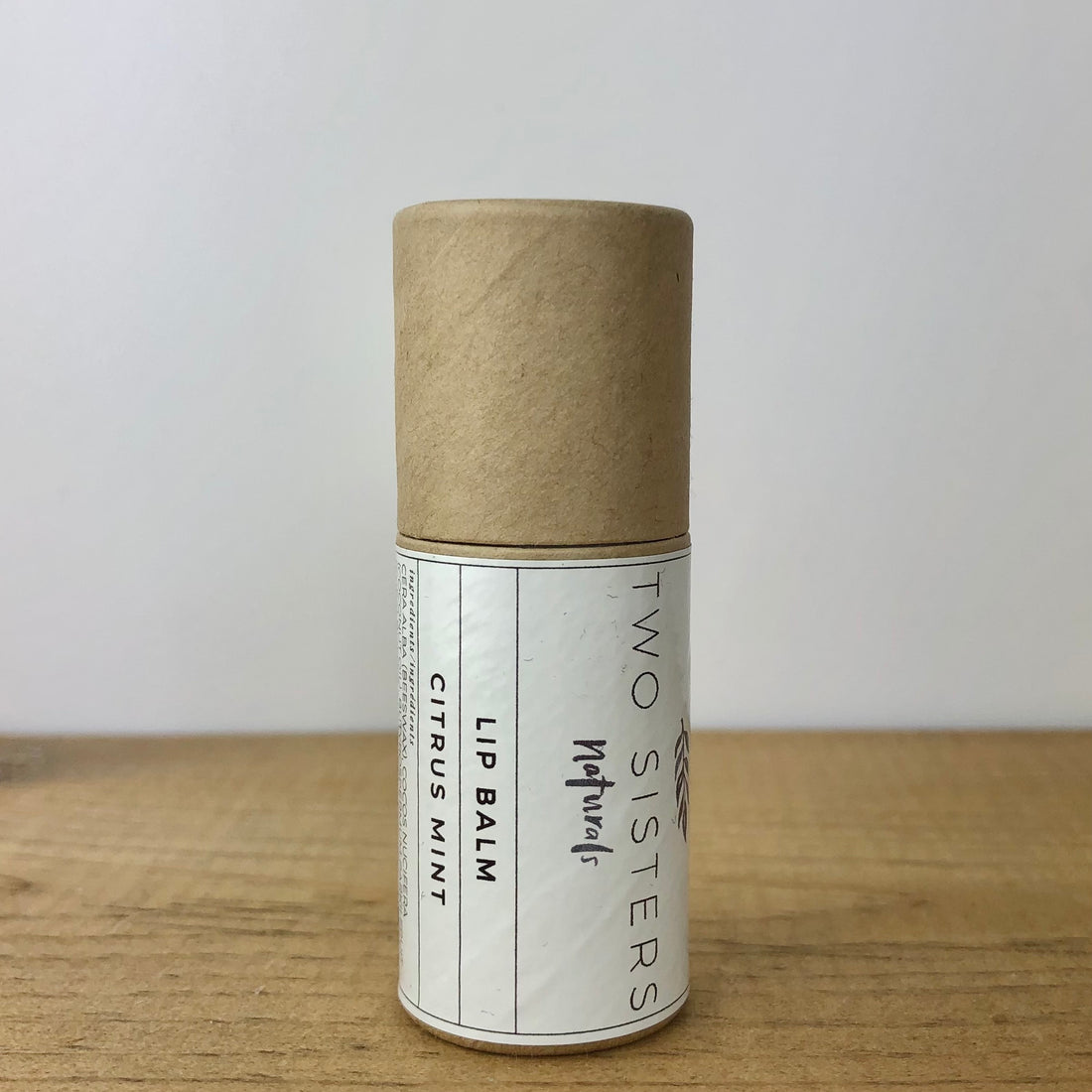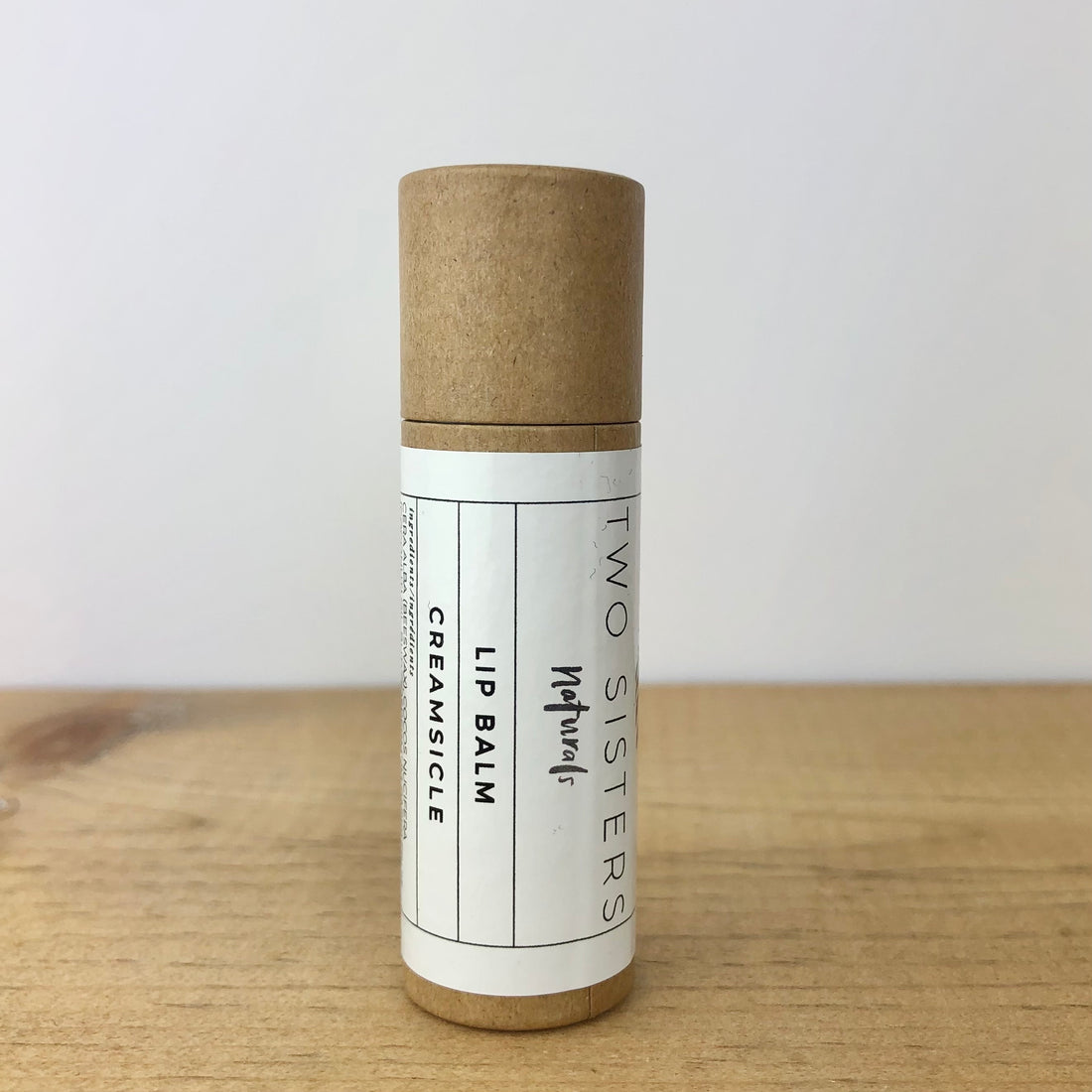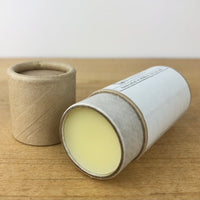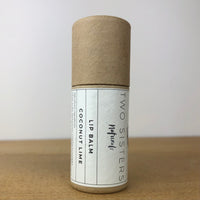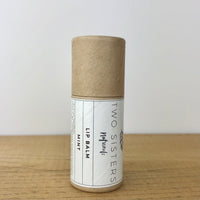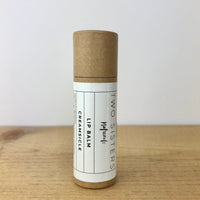 LIP BALM - COMPOSTABLE PUSH TUBE
Two Sisters Naturals:

Our lip balms include only ingredients that will repair and moisturize your lips. Zero parabens. Zero artificial ingredients. Zero Glycerin.
Ingredients like:
Moisturizing powerhouses: coconut oil and macadamia butter. Each contains natural antioxidants that help moisturize your lips while providing a natural barrier from environmental stressors. 
High in fatty acids, Shea butter to both hydrate and heal dry irritated lips.
Antibacterial and antimicrobial locally sourced beeswax
A variety of essential oils (depending on which flavour you choose).

But, we didn't stop there: 

We dismissed the traditional plastic tube and instead created a unique experience by offering our customers a lip balm in a fully compostable, recyclable tube.

The result—a product that is good for your lips and the environment too. We hope that you love it as much as we do.

Sister Secret: Every ingredient is non-toxic, so feel free to lick your lips, we won't tell.
Start where you are, use what you have, do what you can.