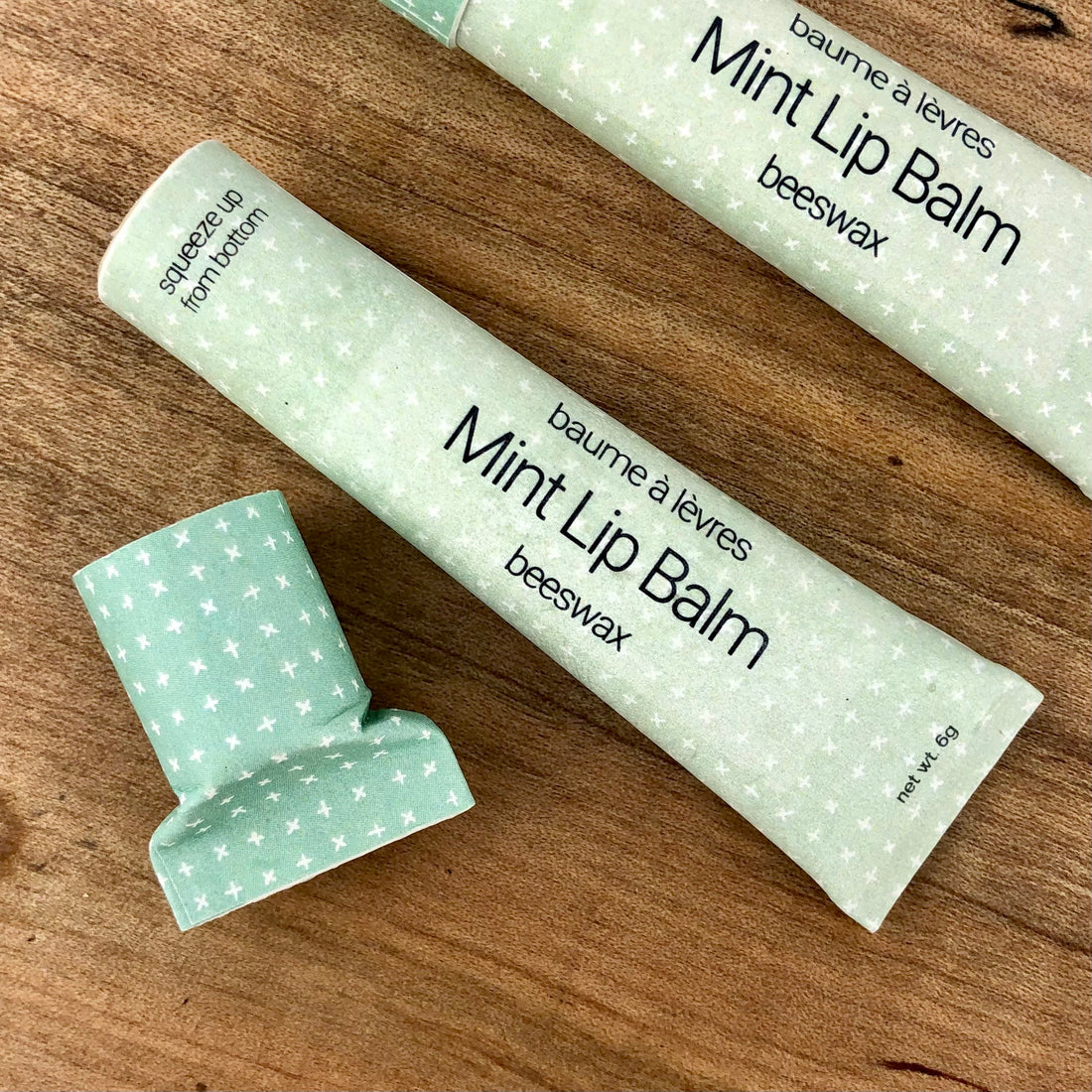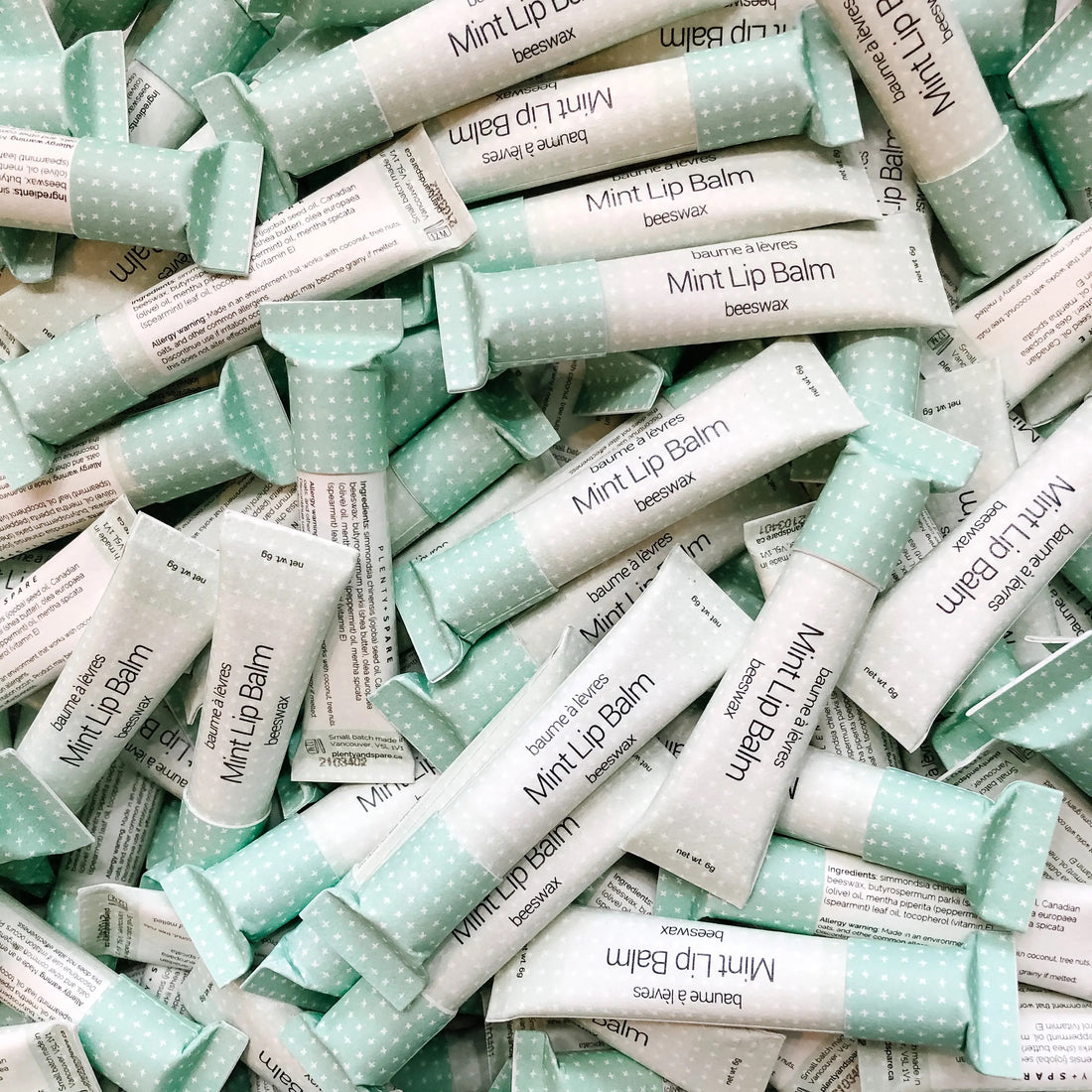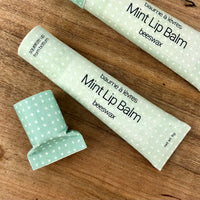 LIP BALM COMPOSTABLE SQUEEZE TUBE
Lip Balm by Canadian company, Plenty + Spare. 
Featuring beautiful Canadian beeswax, the lip balms are poured in paper tubes that will break down in home compost in just a couple of short weeks. Tubes are sturdy, and lids stay tight. Lip balm is dispensed with a simple squeeze of the tube bottom. Gently scented with essential oils, plant extracts, and the natural sweet aroma of beeswax. 
Start where you are, use what you have, do what you can.