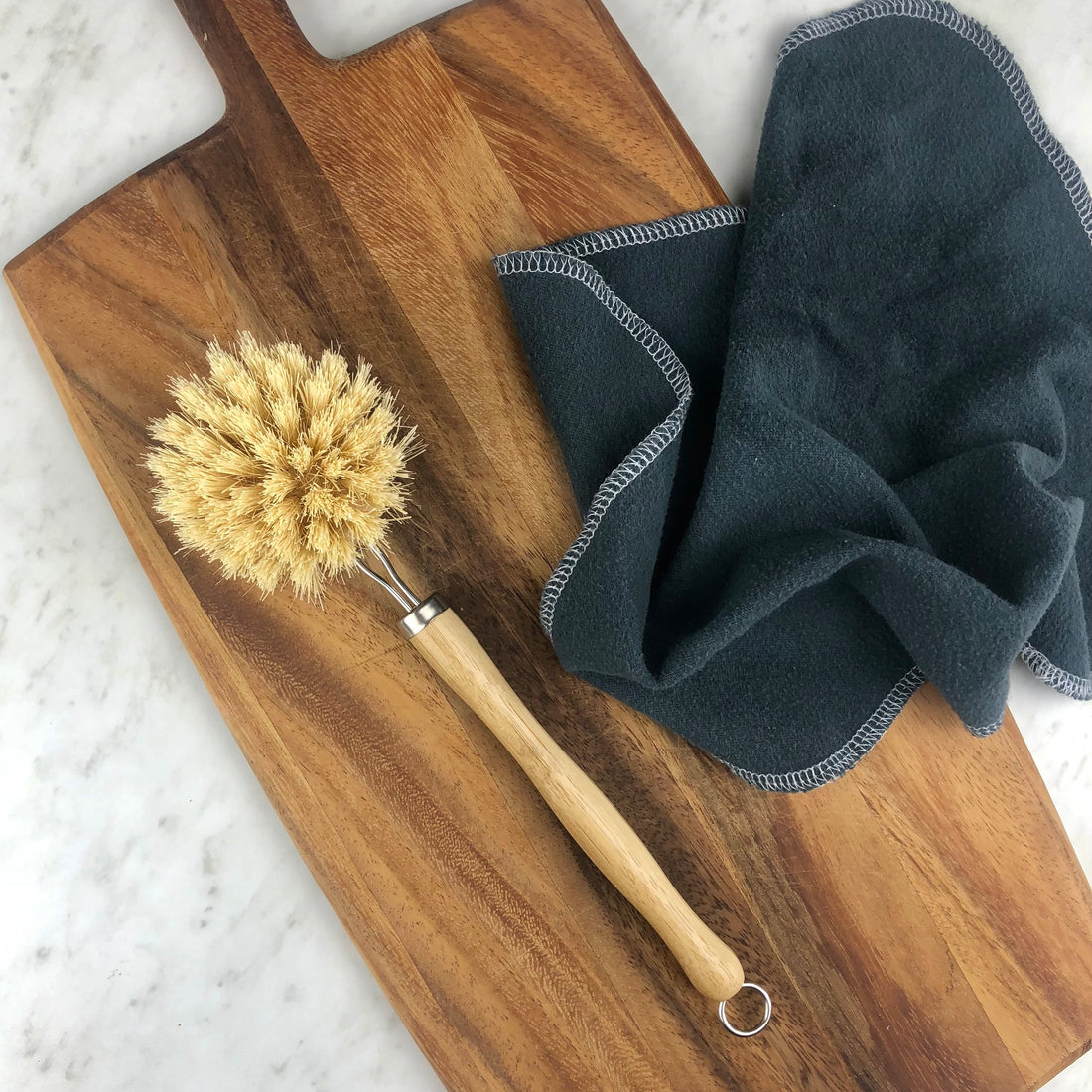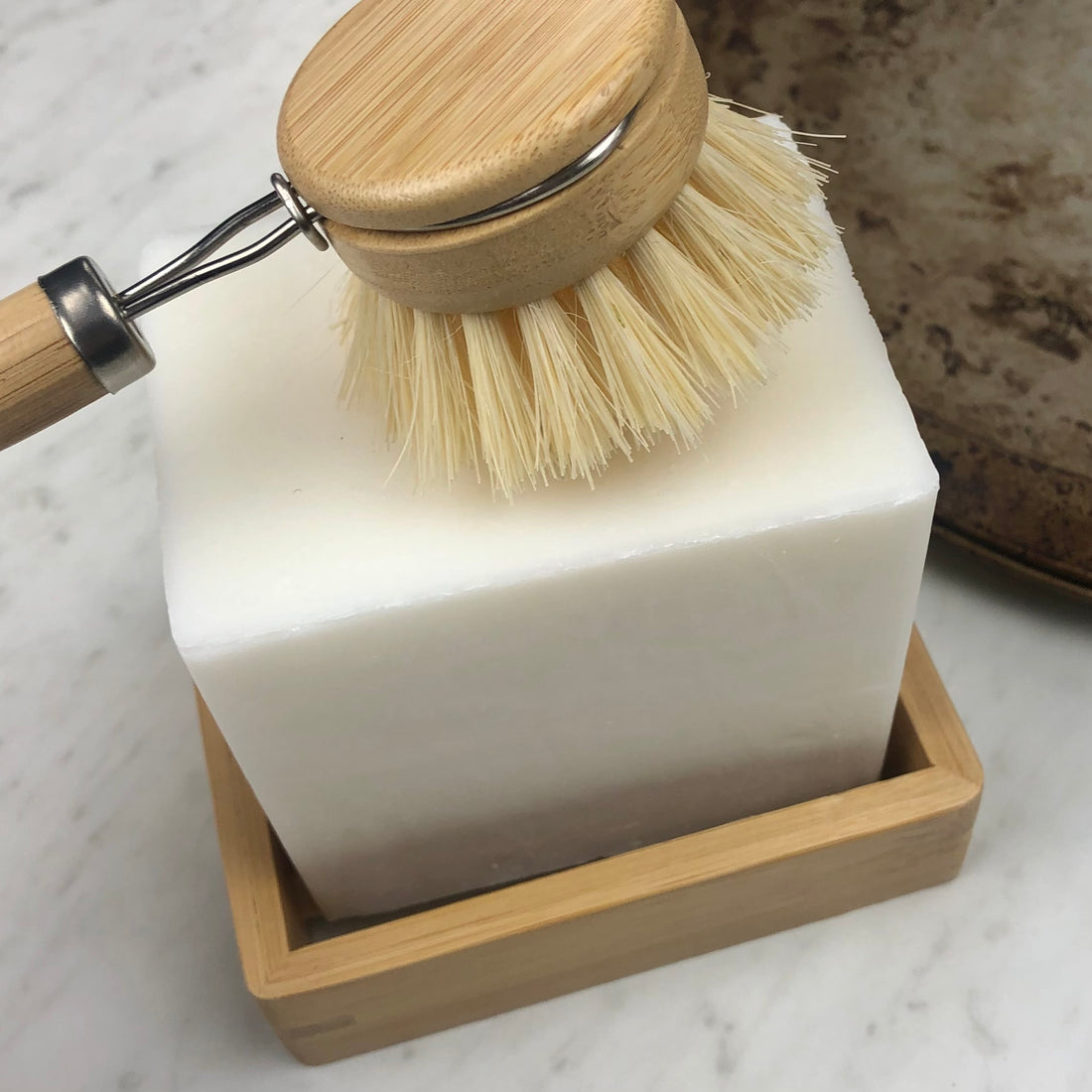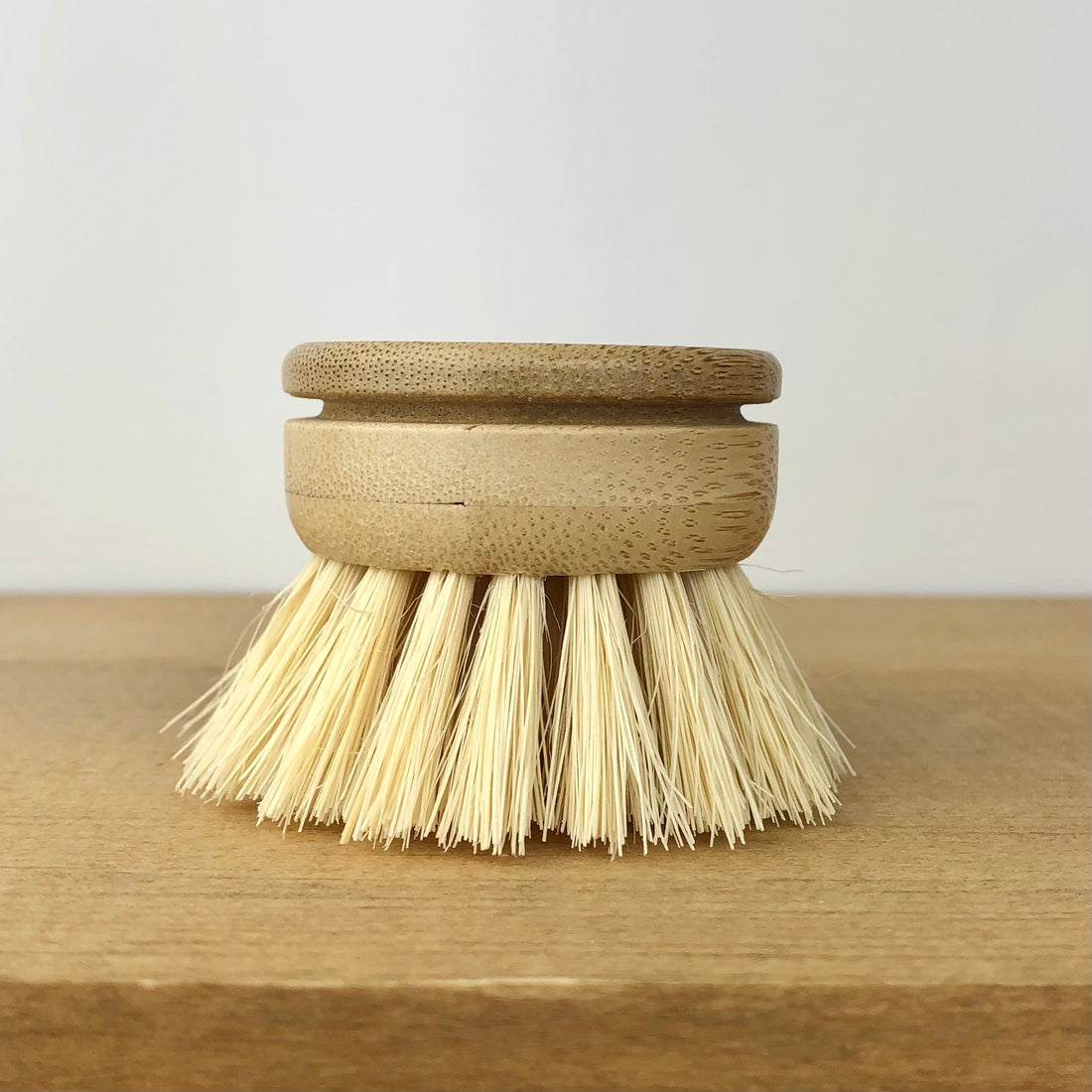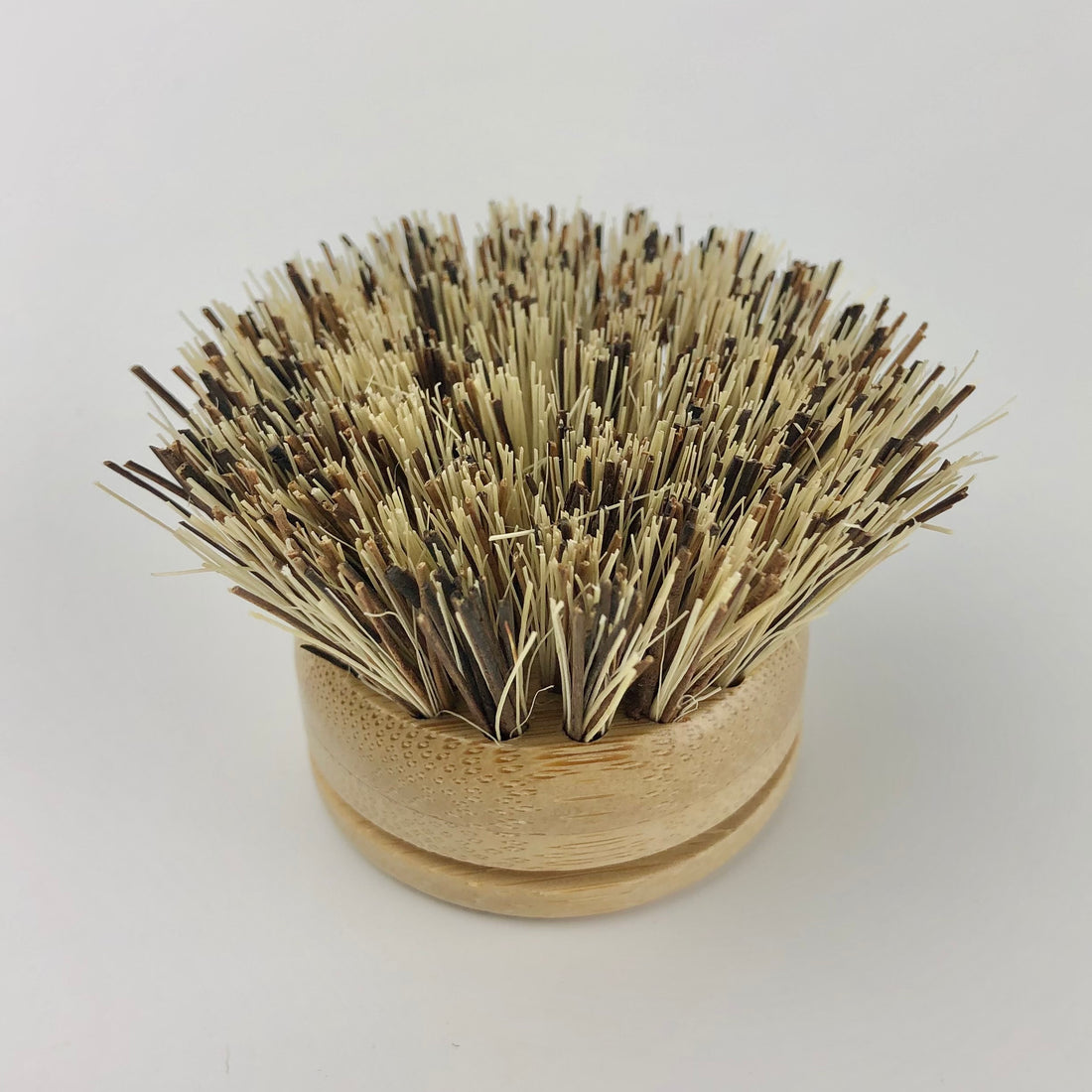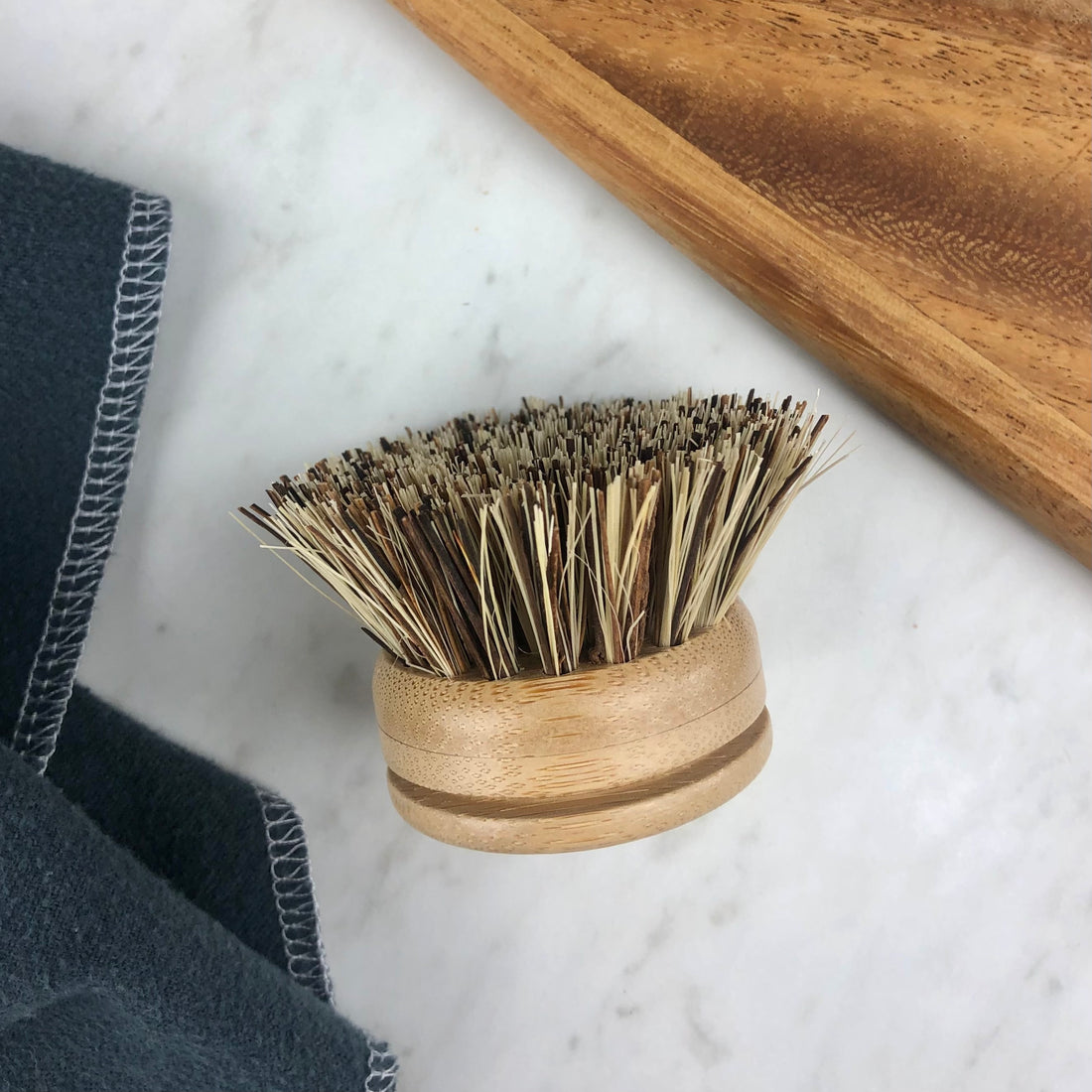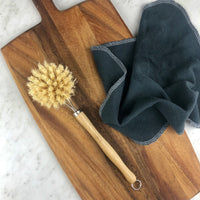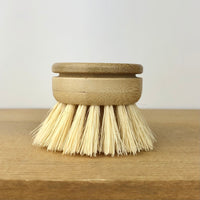 Casa Agave™ Long Handle sustainable dish brush swap helps you replace plastic dish brushes in the kitchen!
This removable-head dish brush has a Moso Bamboo handle and brush head, with stiff agave fiber (vegan) plant bristles. It is held together with silver metal wire, and includes a small wire loop at the end for hanging dry.
Replacement heads available in pot scrubber or regular brush style.
Start where you are, use what you have, do what you can.