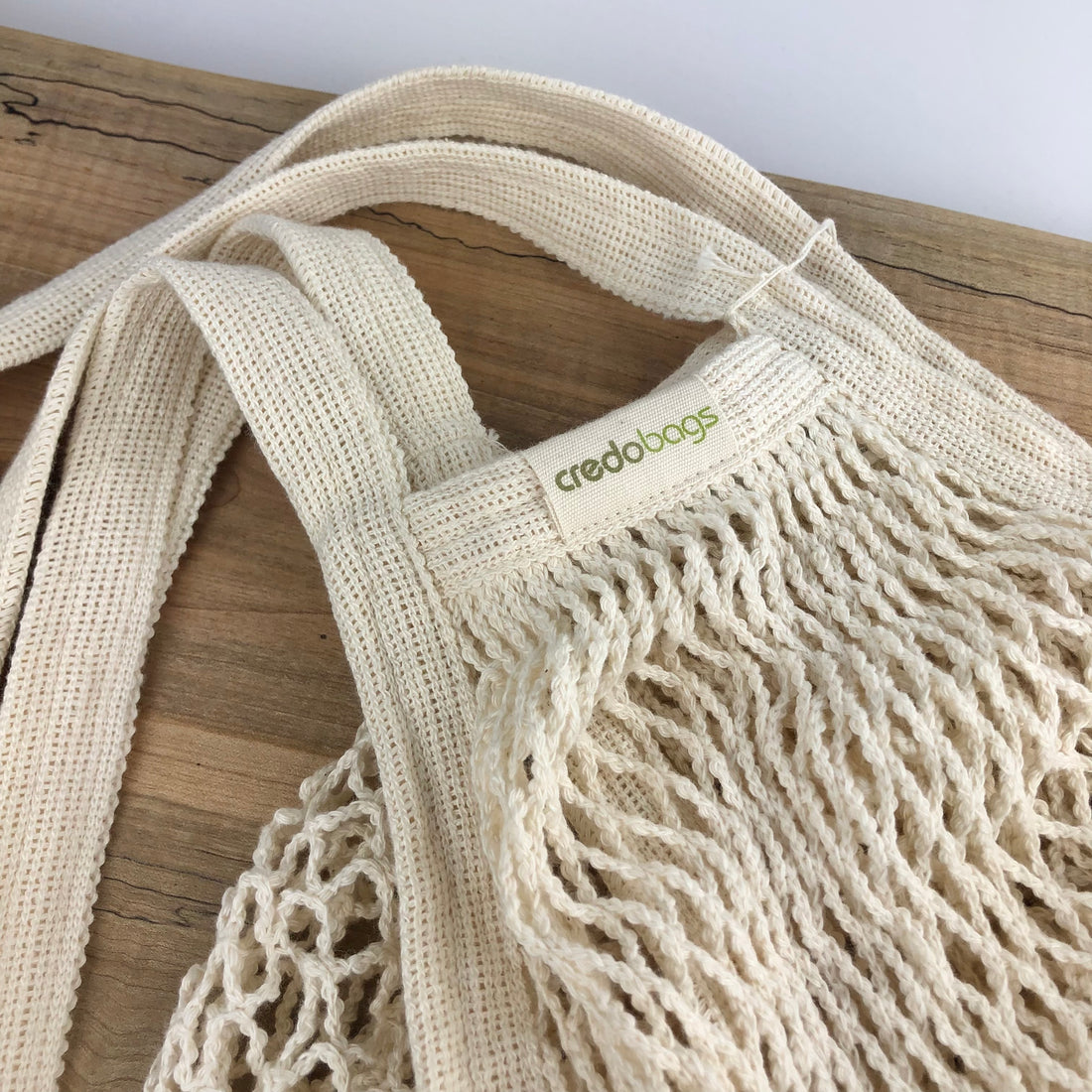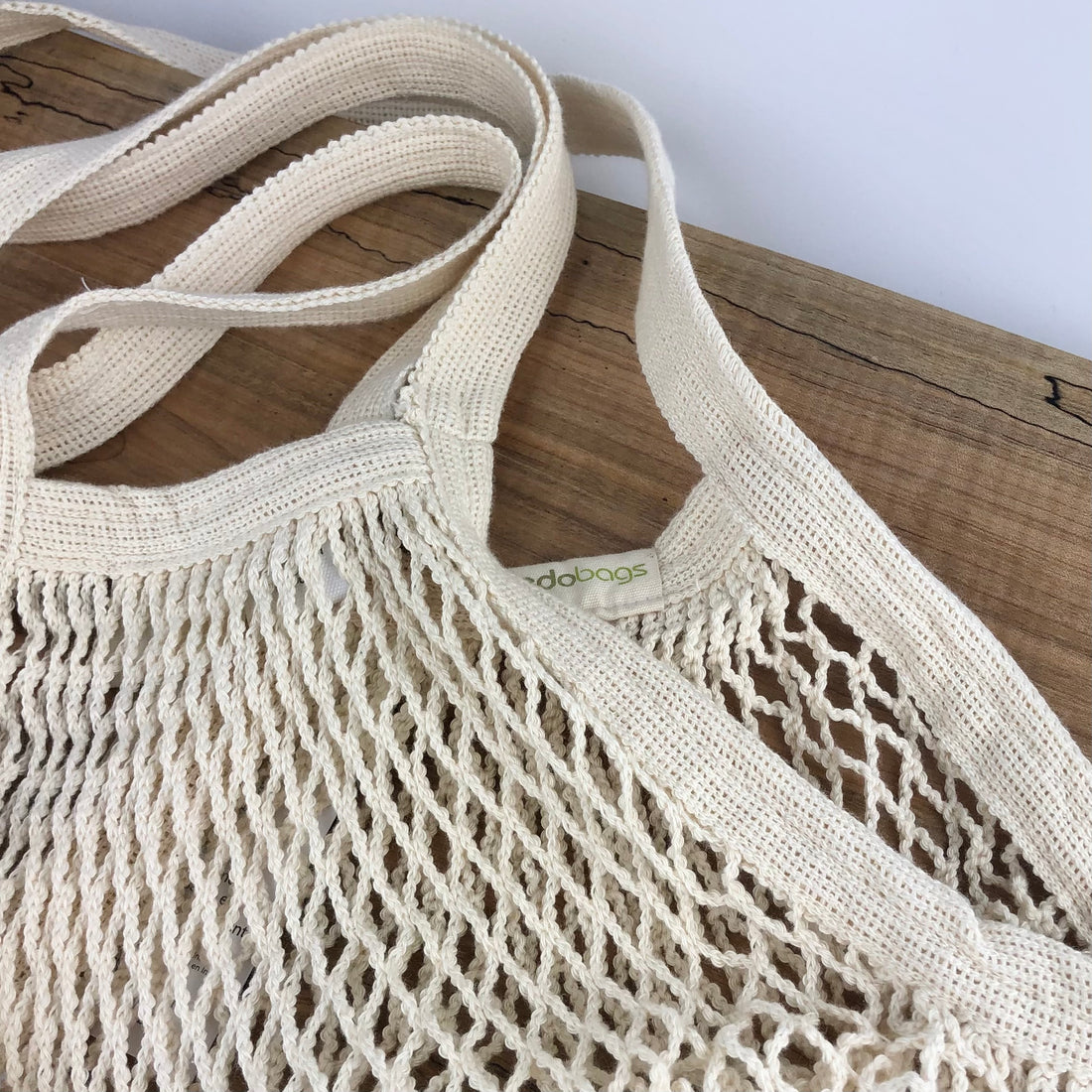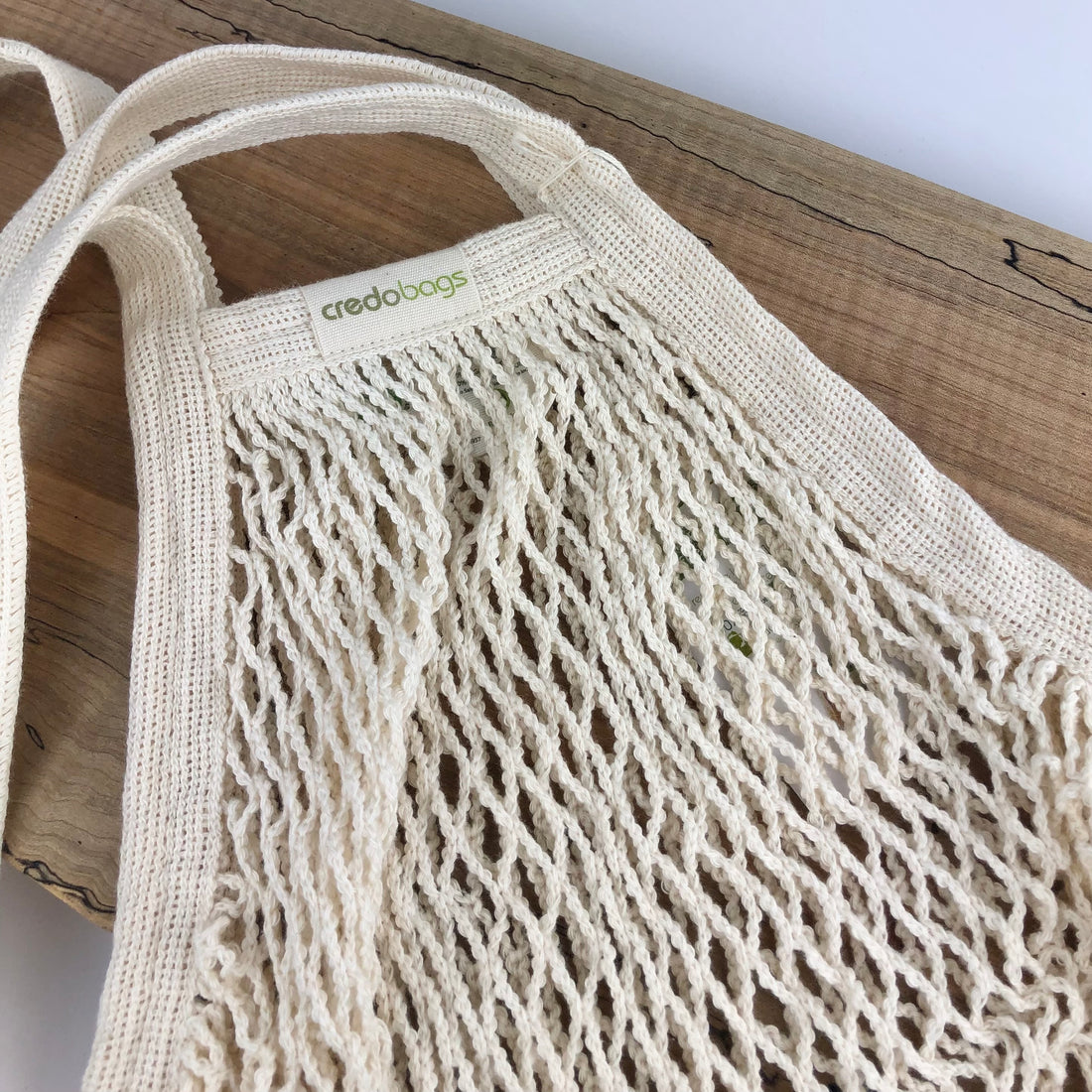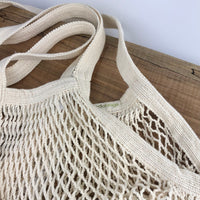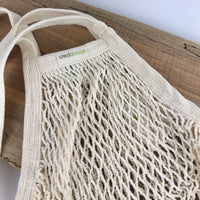 Credo Bags:
Credobags classic String Market Bag brings old world style back to shopping. Originally made for fisherman, net bags known in France as filet were later adopted for mainstream use as featherweight, flexible totes for everything from groceries to laundry. This cotton reusable bag is great to use at the market and for daily shopping. Lightweight compact in design, this is a highly functional option and will end the need for plastic bags in your daily life. Just like the bag your grandmother used "back in the day".

25 inches- 63.5 cm, total length, including shoulder strap

Can carry up to 20 lbs/10 kilos of groceries

Washable
Long handle to be worn comfortably on the shoulder
Imported from a family-run fairtrade factory in India

Note: As cotton is a natural fibre and our fabrics are untreated, it is normal that they will shrink an average 5-10%. Washing instructions are on every bag – always wash in cold water and lay flat to dry (never put bags in the dryer).
Start where you are, use what you have, do what you can.