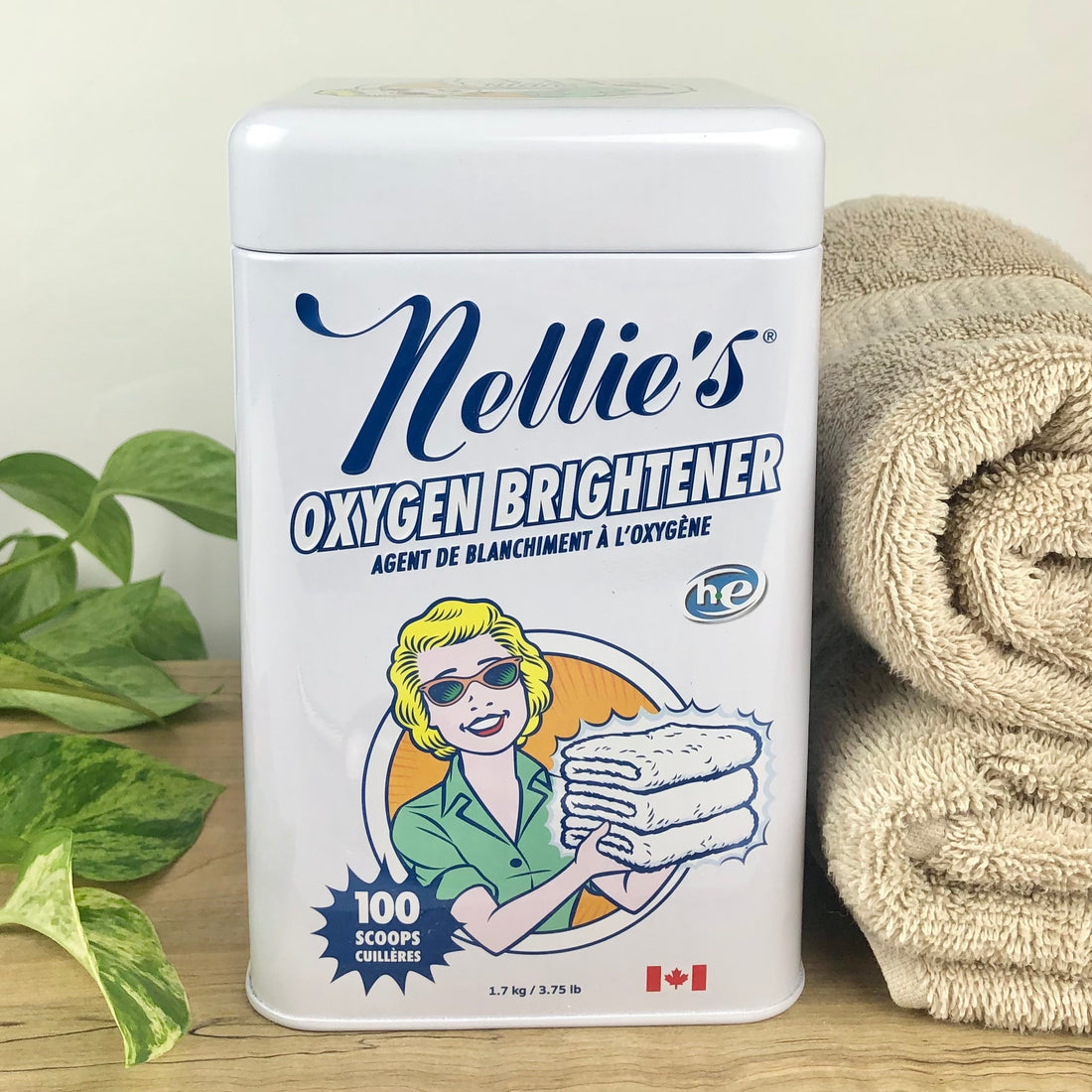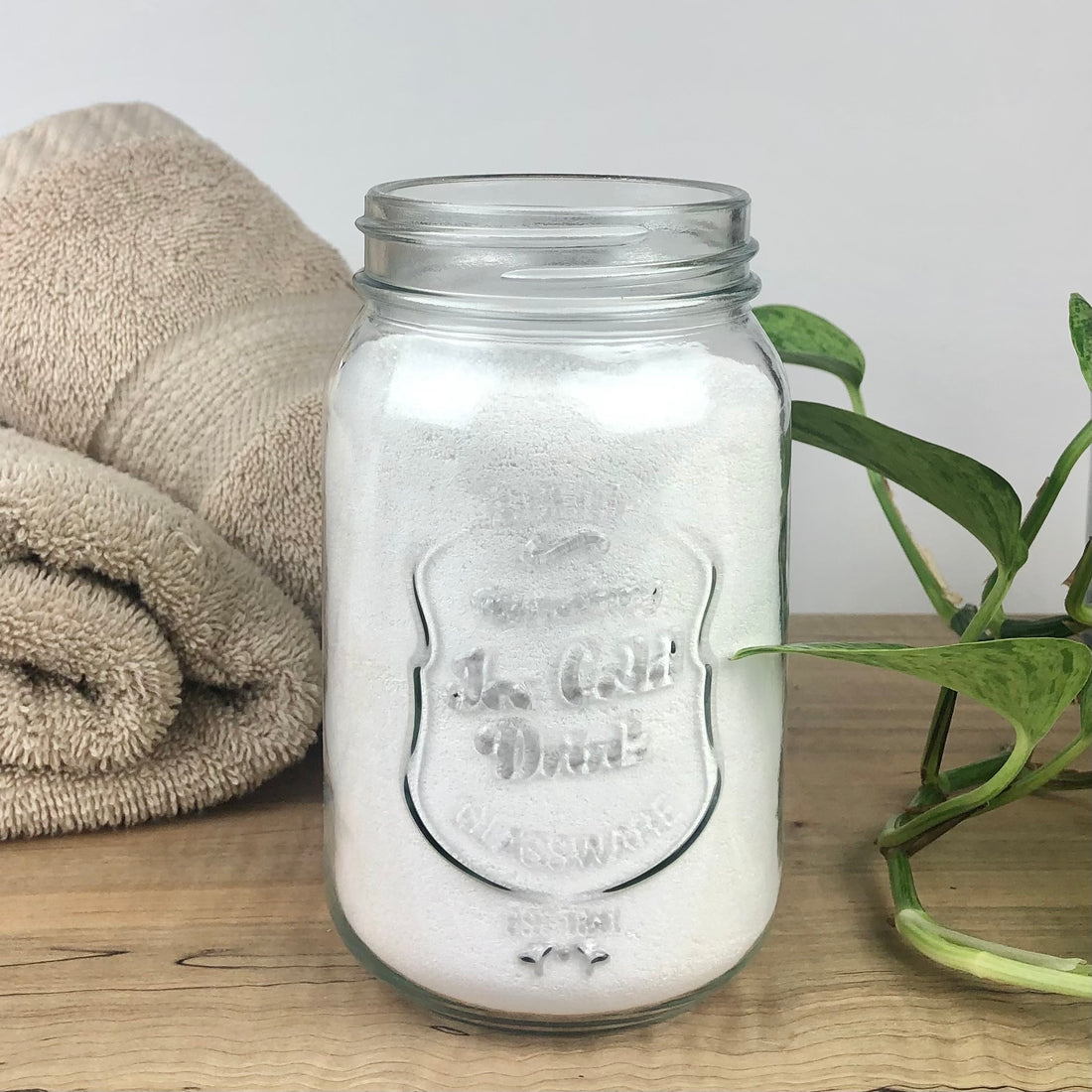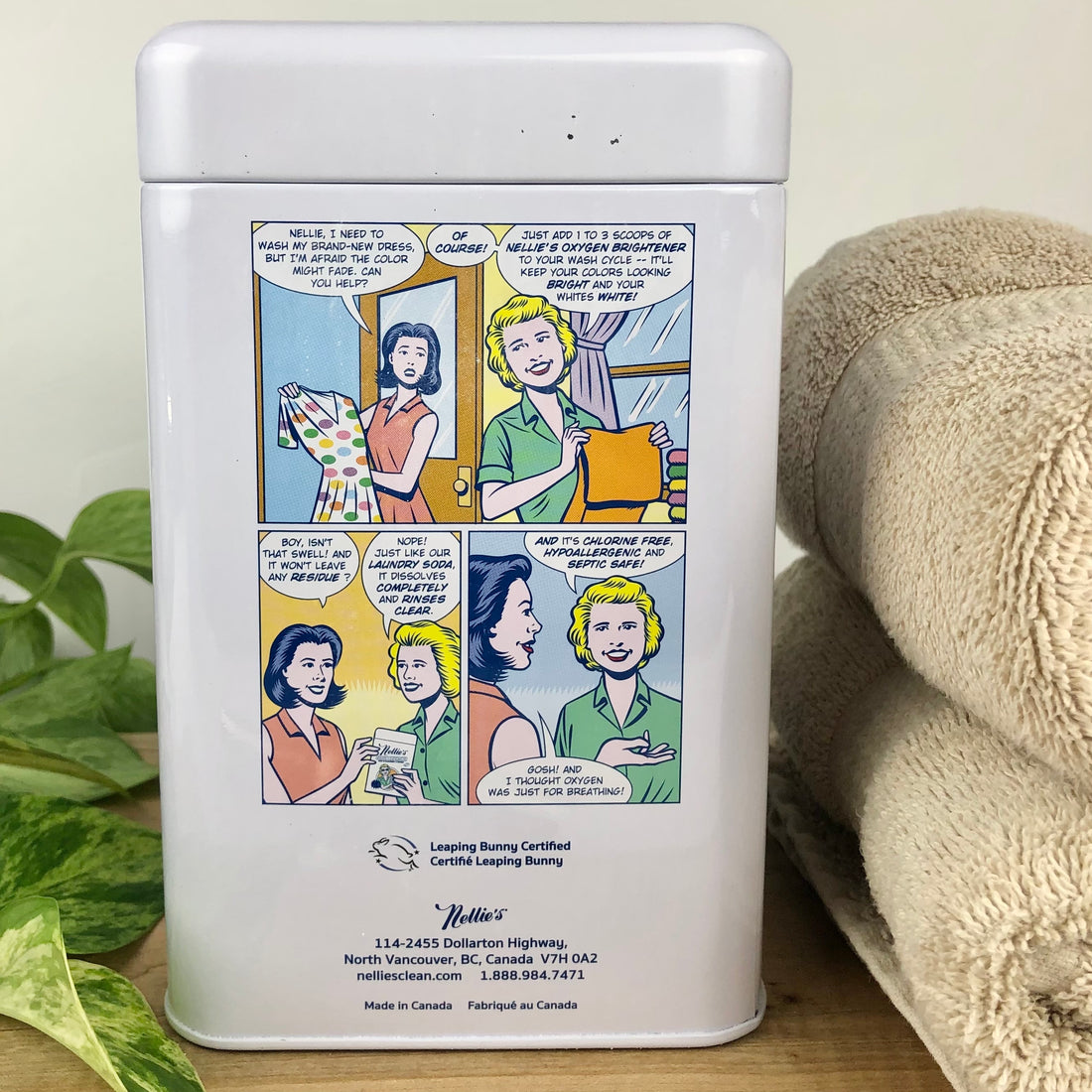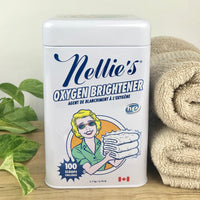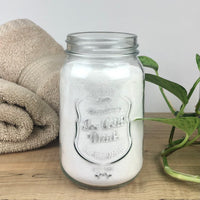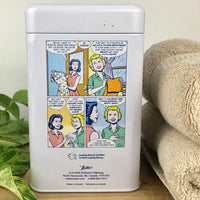 NELLIE'S OXYGEN BRIGHTENER
Used with Nellie's Laundry Soda, Oxygen Brightener uses the power of oxygen to penetrate stains and strip away dirt, odour, and grime. As a safe alternative to bleach, it keeps your colours bright and your whites white. Above all, the formula is chlorine-free, colour-safe, septic-safe, and hypoallergenic. You're welcome, Planet Earth.
MACHINE WASH:
Add into wash cycle with Nellie's Laundry Soda. Small loads - 1 tablespoon; regular loads - 2 tablespoons; large loads - 3 tablespoons. Use 3 tablespoons for very dirty or stained clothing.

PRE-SOAK OR HAND WASH:
Separate whites from colors. Use only one tablespoon along with Nellie's Laundry Soda in 10 L (2.6 gallons) of WARM or HOT water. soak for 1/2 hour then rinse thoroughly.
Start where you are, use what you have, do what you can.