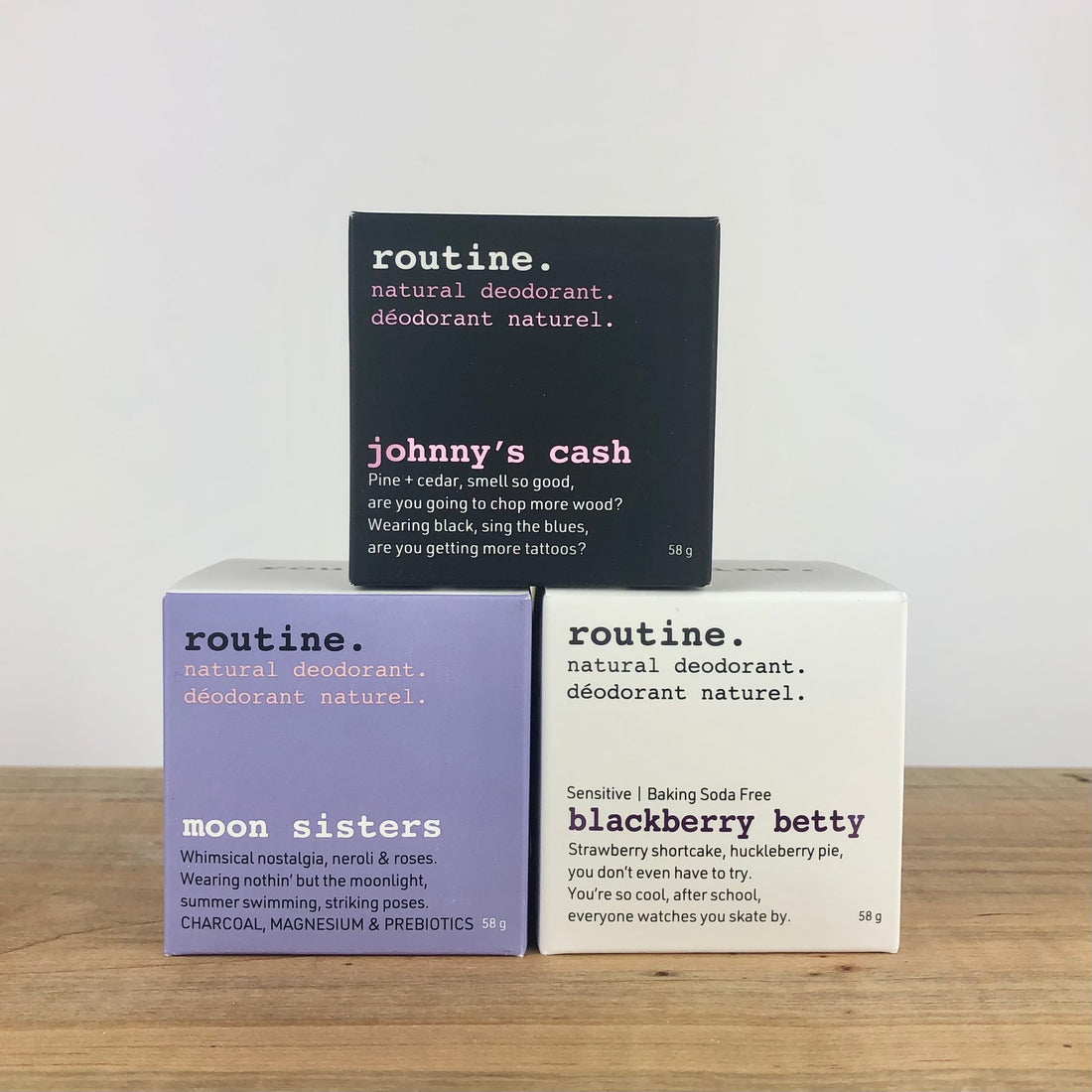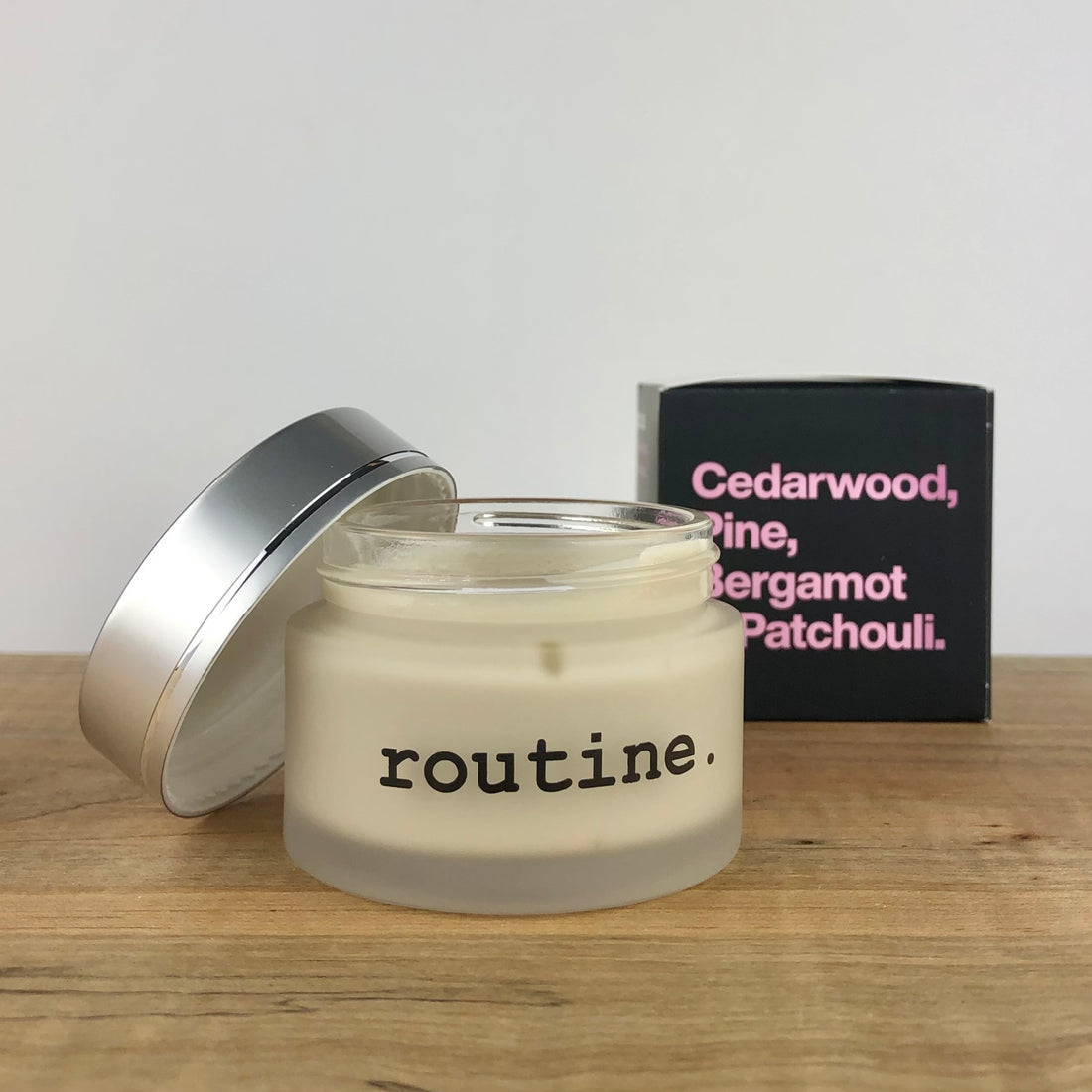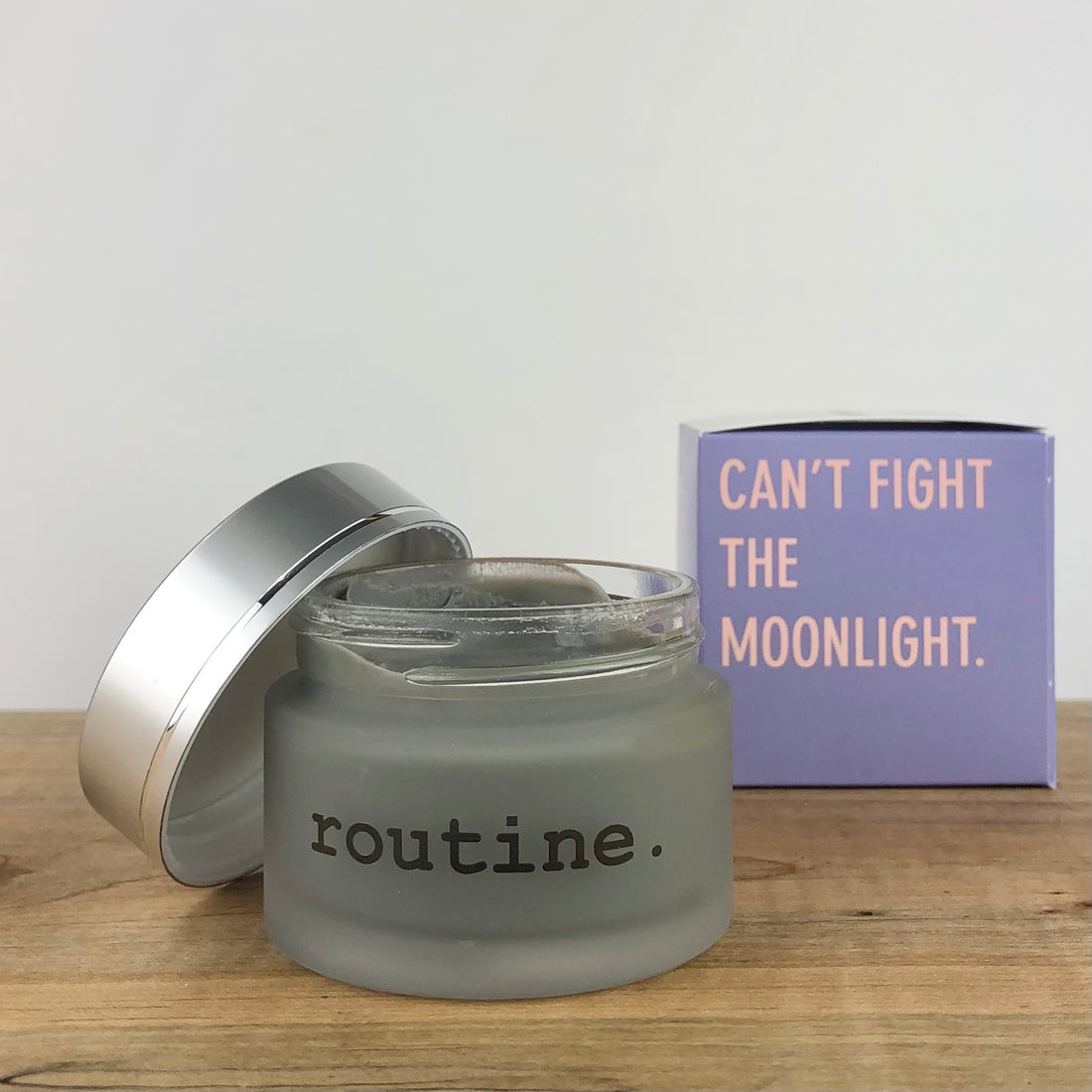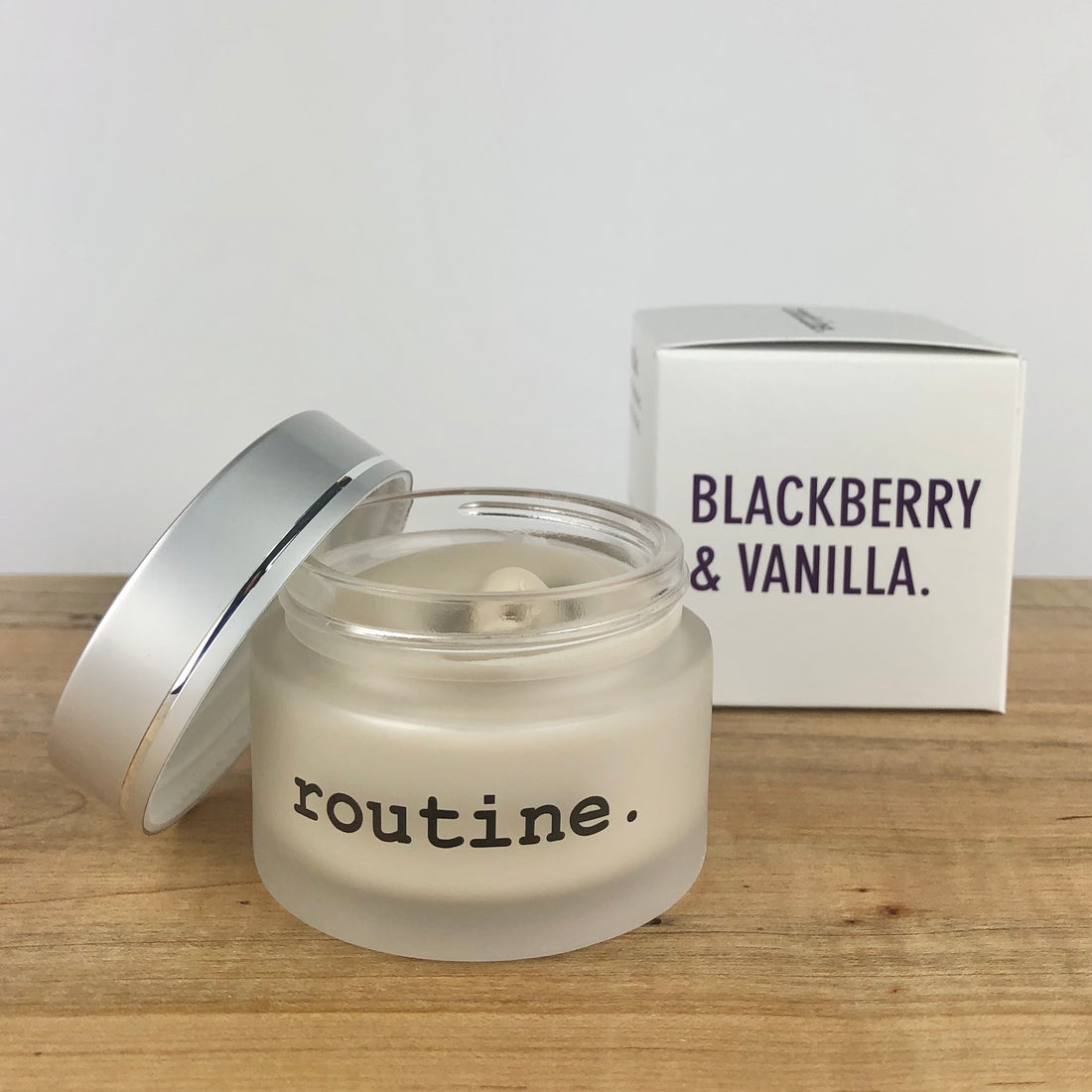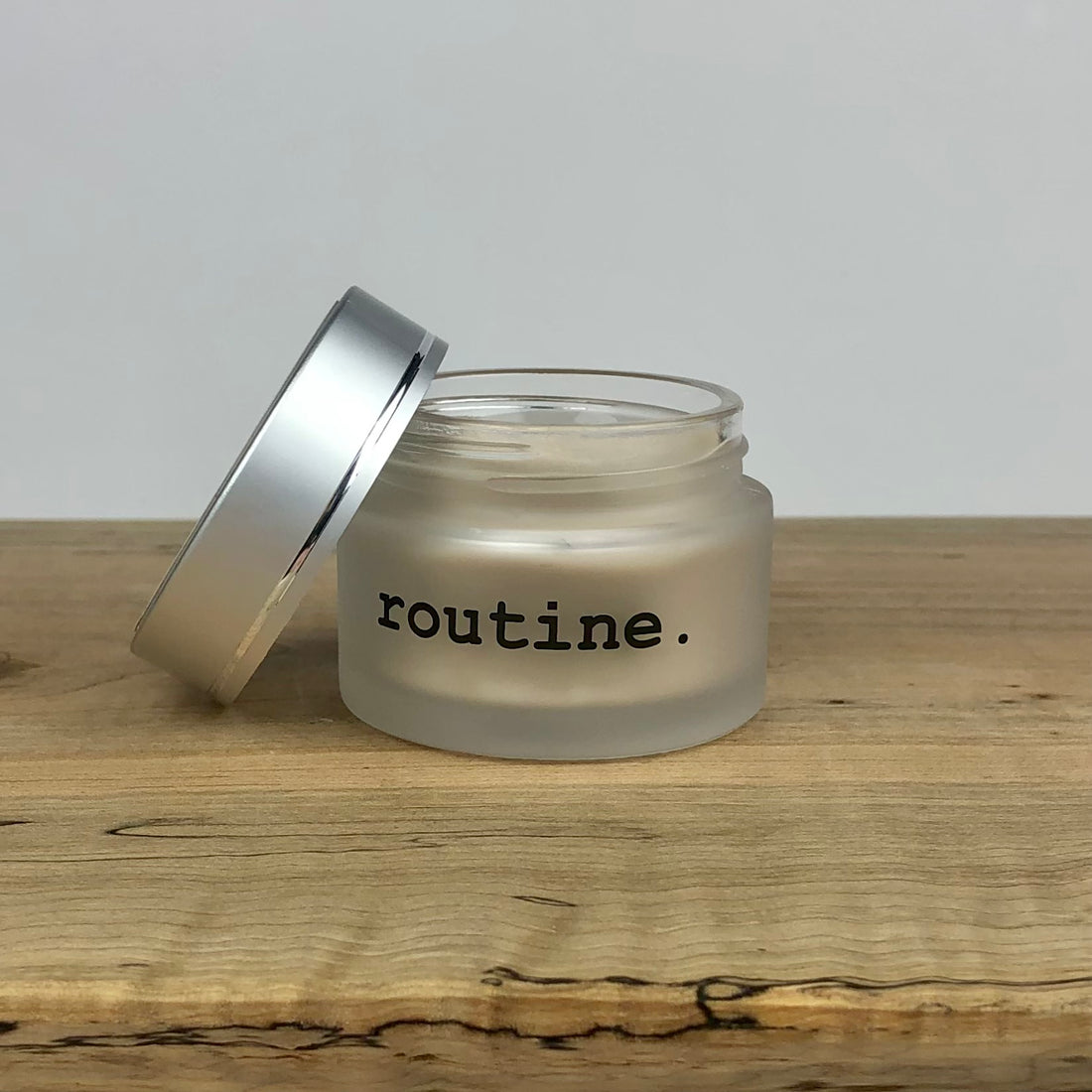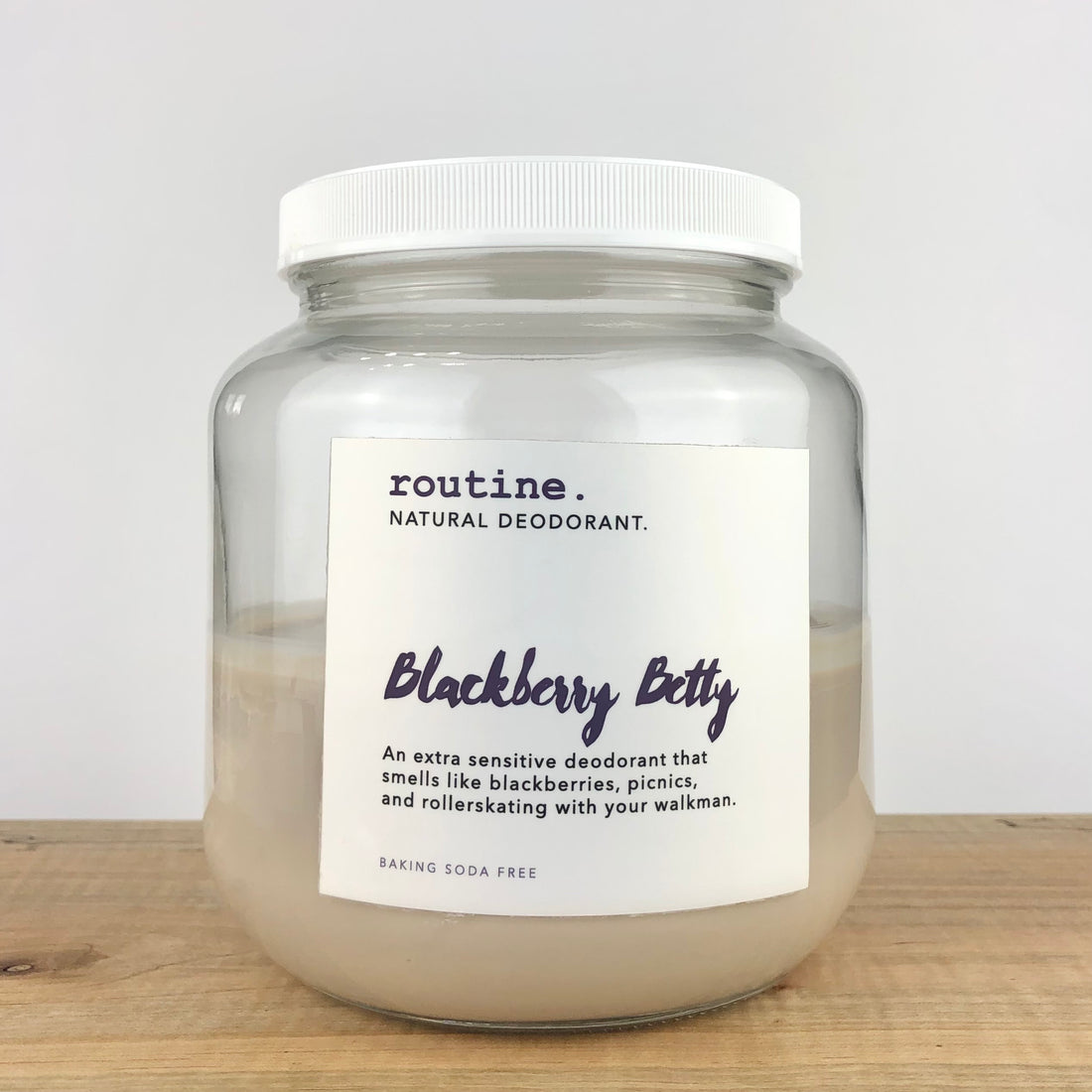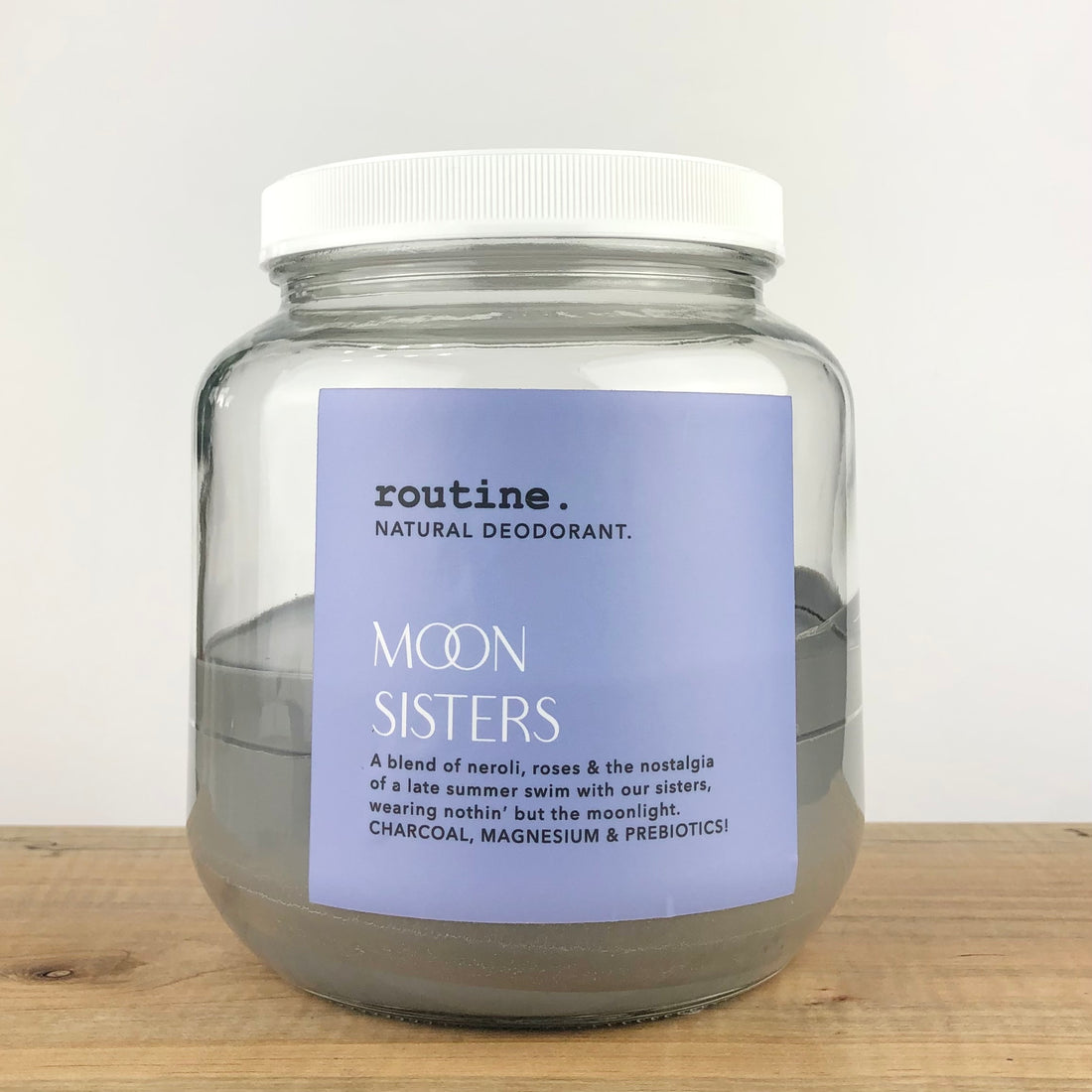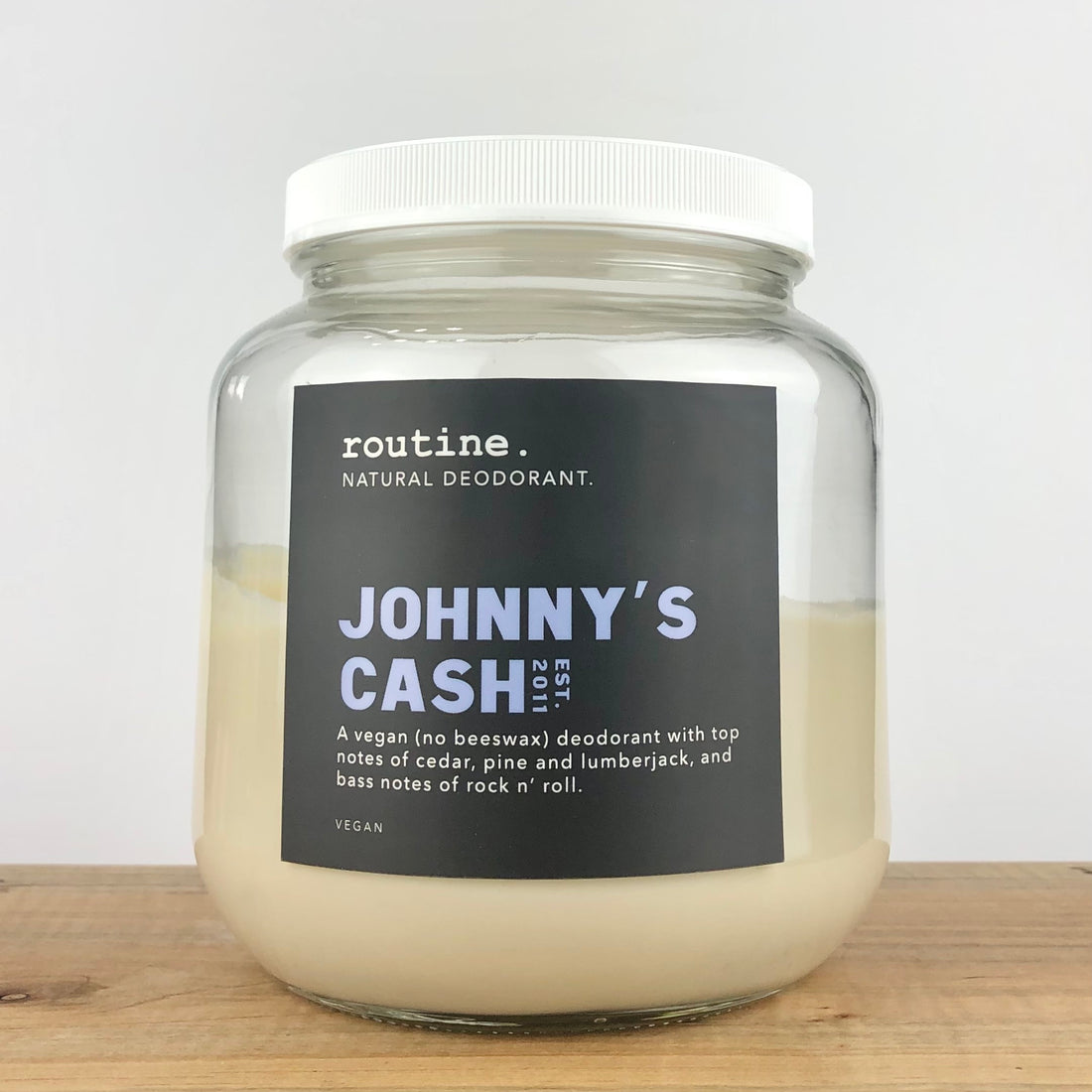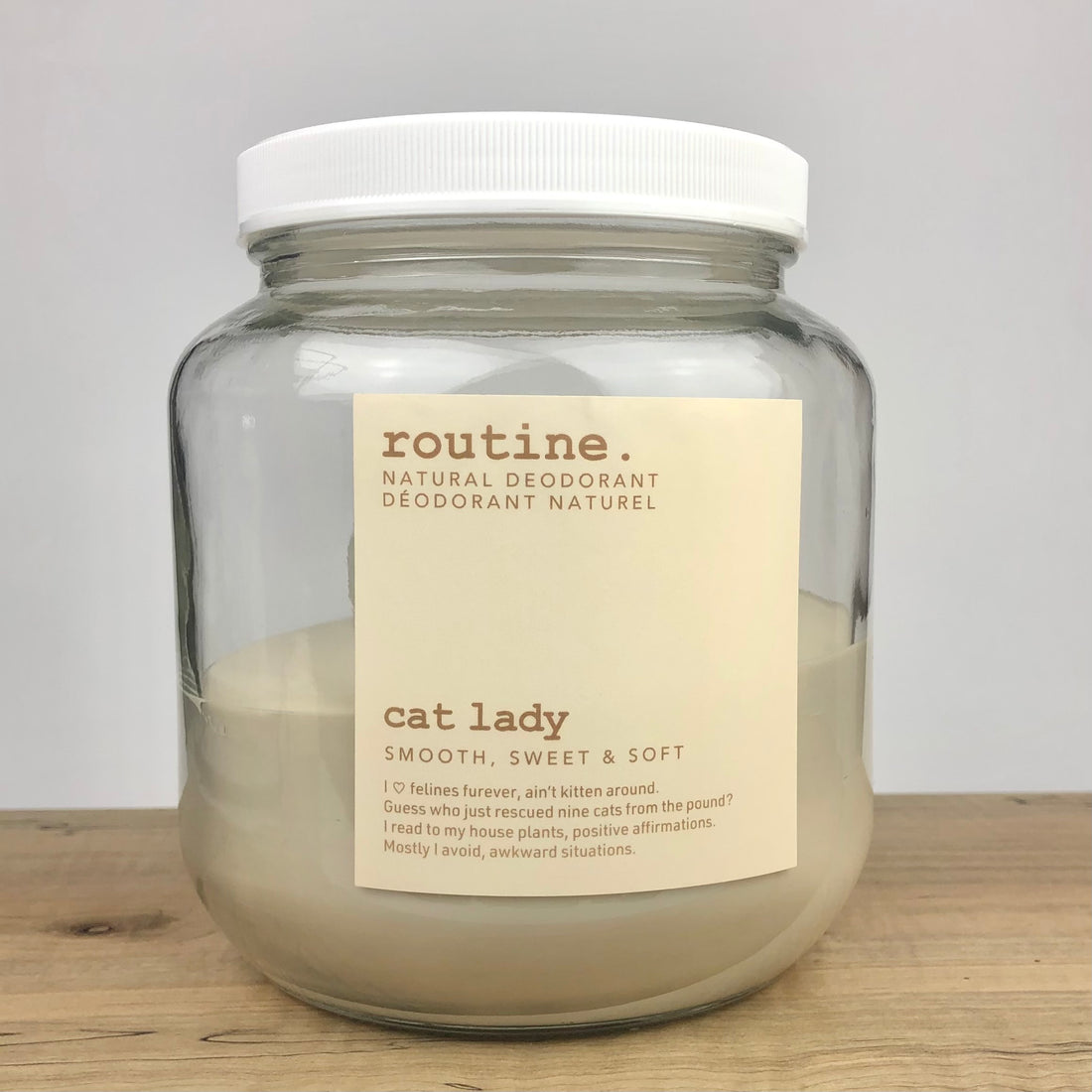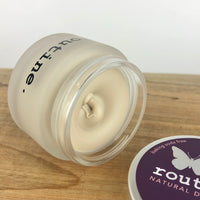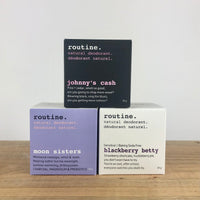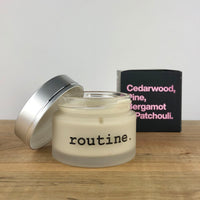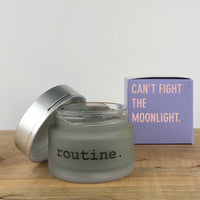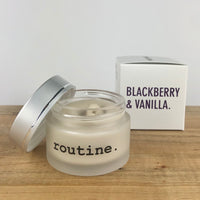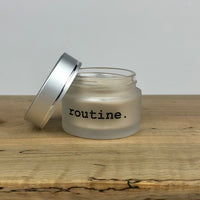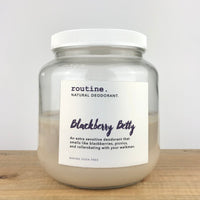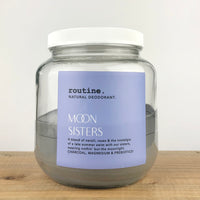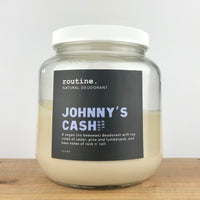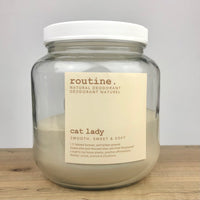 ROUTINE REFILLABLE DEODORANT
Natural deodorant. 58g glass jar.
To use, gently smooth half a jellybean-sized amount onto your underarms (and other stinky areas). If you experience underarm sensitivity (due to baking soda), try our baking soda free formulas.
Moon Sisters - ROSE/NEROLI/LAVENDER/VETIVER
Contains activated charcoal, so exercise common sense when wearing light clothing. "Whimsical nostalgia, neroli & roses. Wearing nothin' but the moonlight,
summer swimming, striking poses. CHARCOAL, MAGNESIUM & PREBIOTICS"
Johnny's Cash - CEDARWOOD/PINE/BERGAMOT/PATCHOULI
Vegan, no beeswax. "Pine + cedar, smell so good, are you going to chop more wood? Wearing black, sing the blues, are you getting more tattoos?"
Blackberry Betty - BLACKBERRY/VANILLA
Baking soda free for sensitive skin. "Strawberry shortcake, huckleberry pie, you don't even have to try. You're so cool, after school, everyone watches you skate by."
Cat Lady - COCONUT/COCOA/PINEAPPLE/VANILLA
Vegan, no beeswax. "I love felines furever, ain't kitten around. Guess who just rescued nine cats from the pound? I read to my house plants, positive affirmations. Mostly I avoid awkward situations."
Available in BULK REFILLS.
Start where you are, use what you have, do what you can.