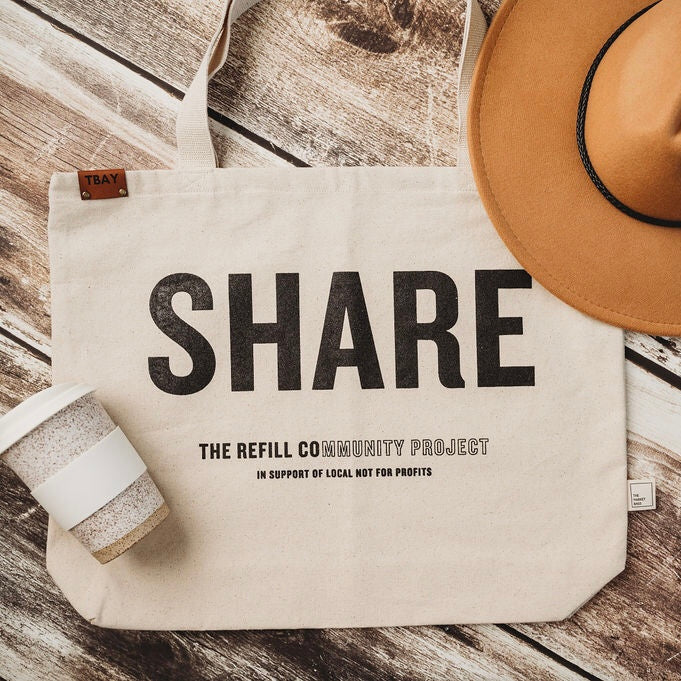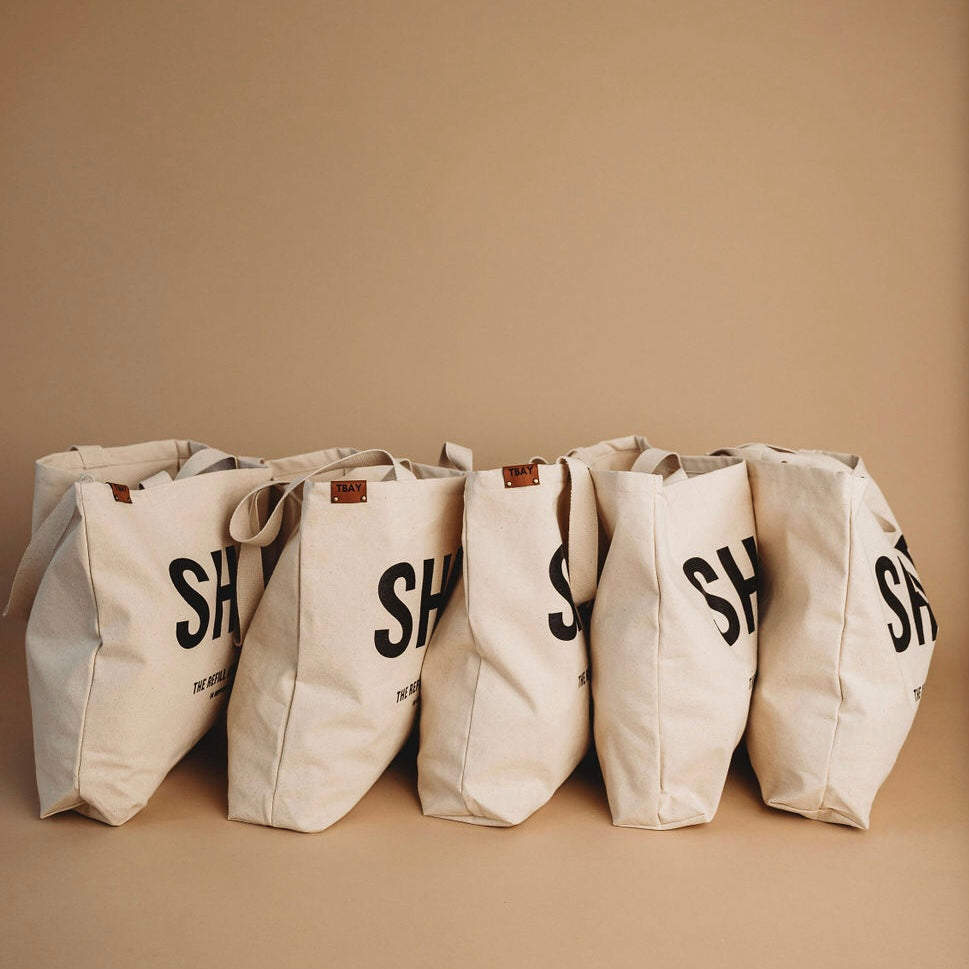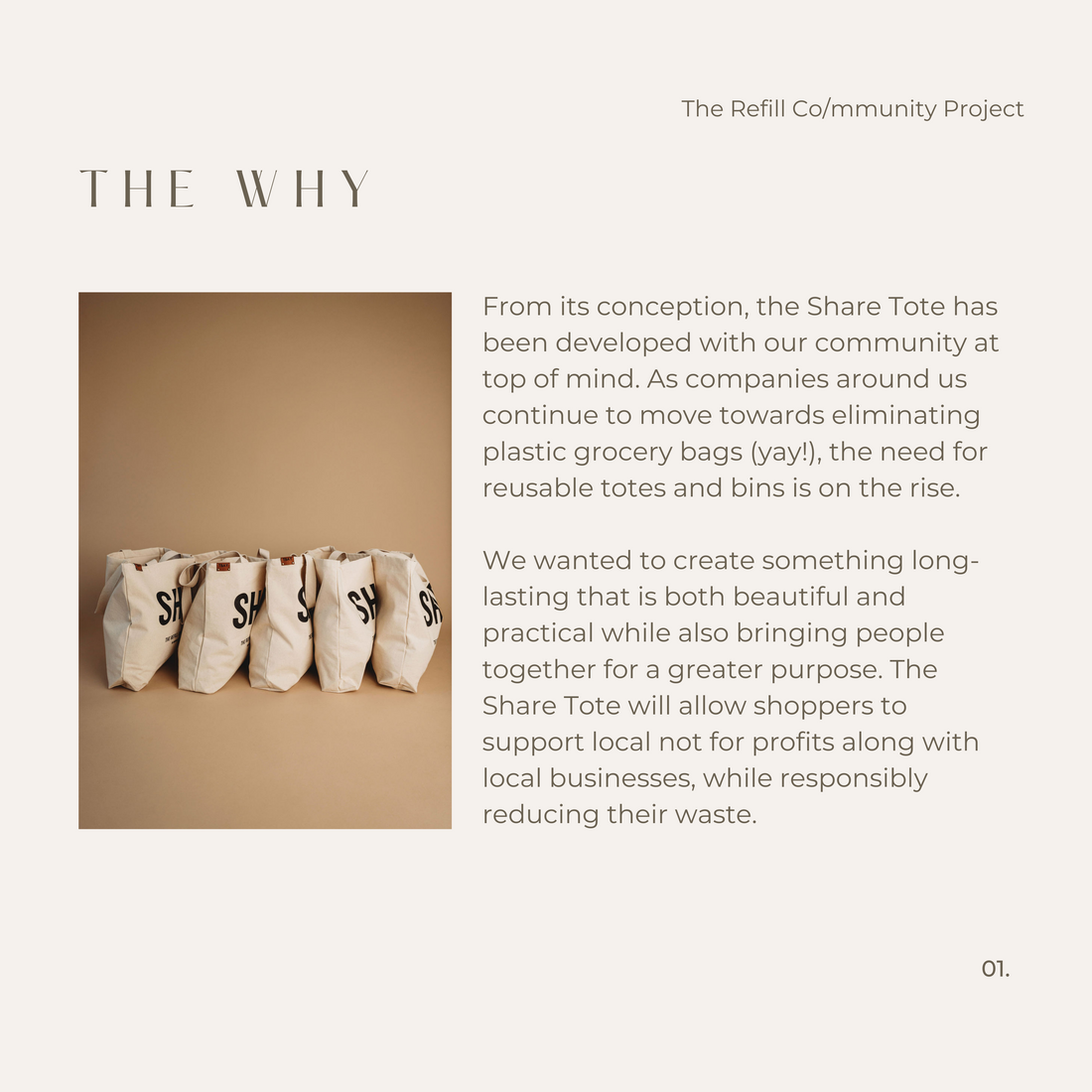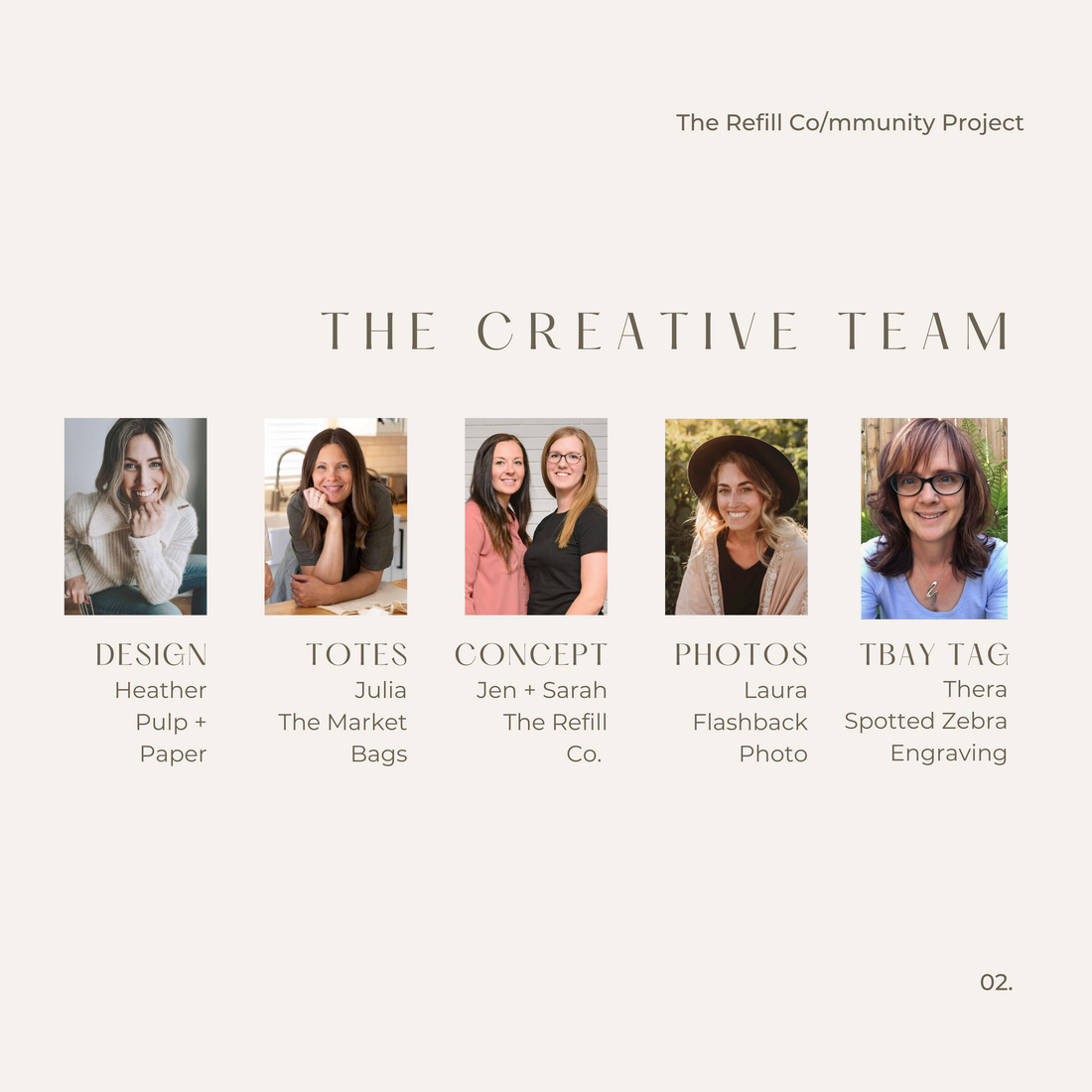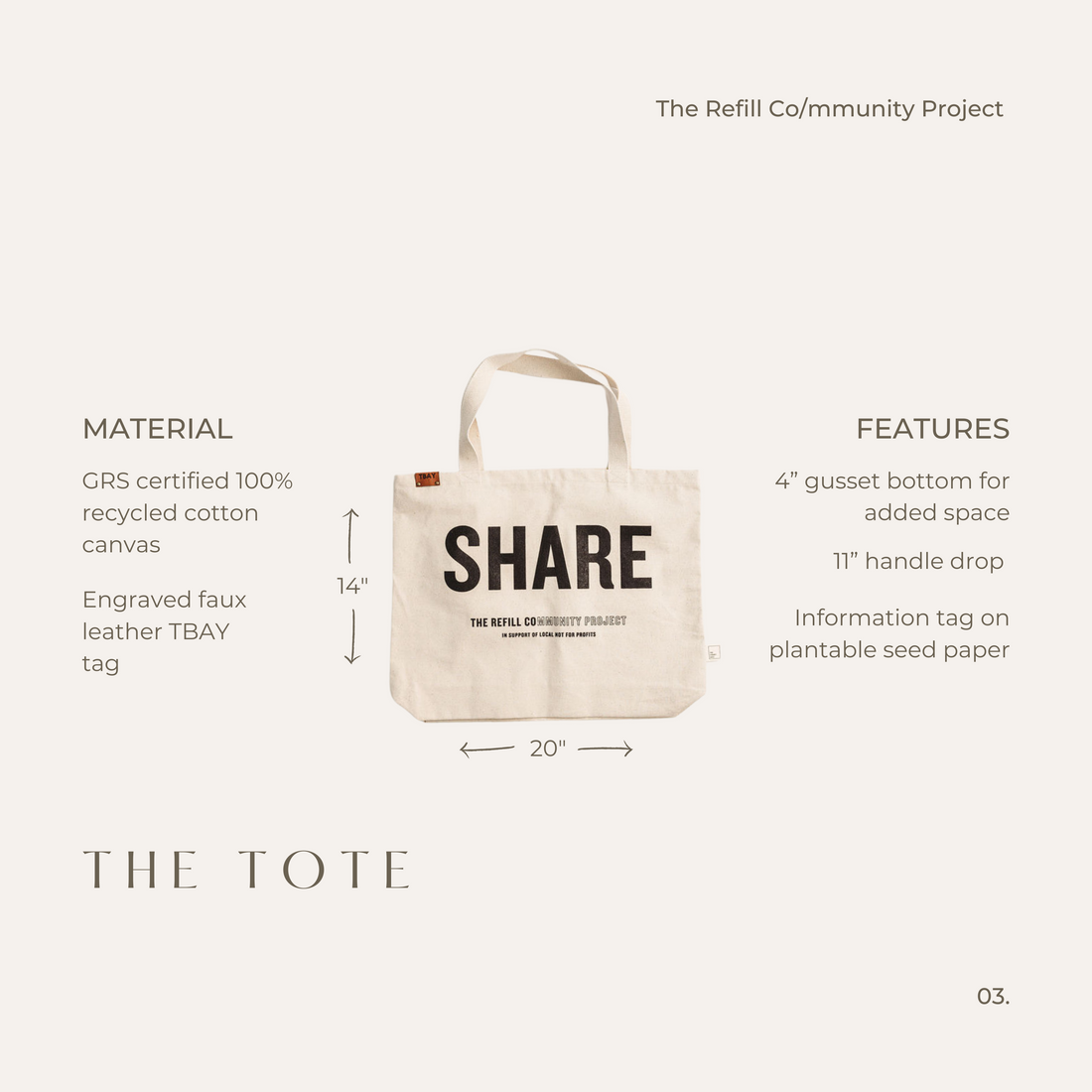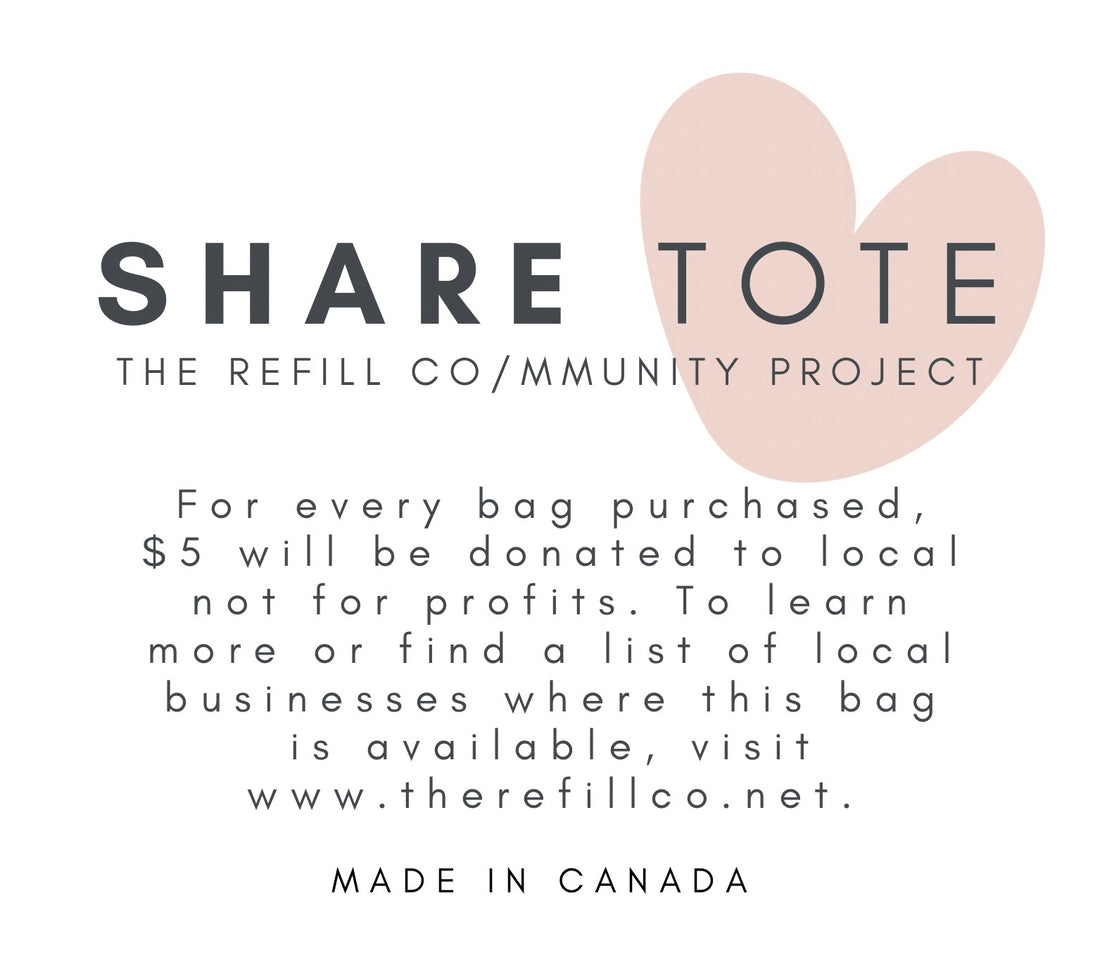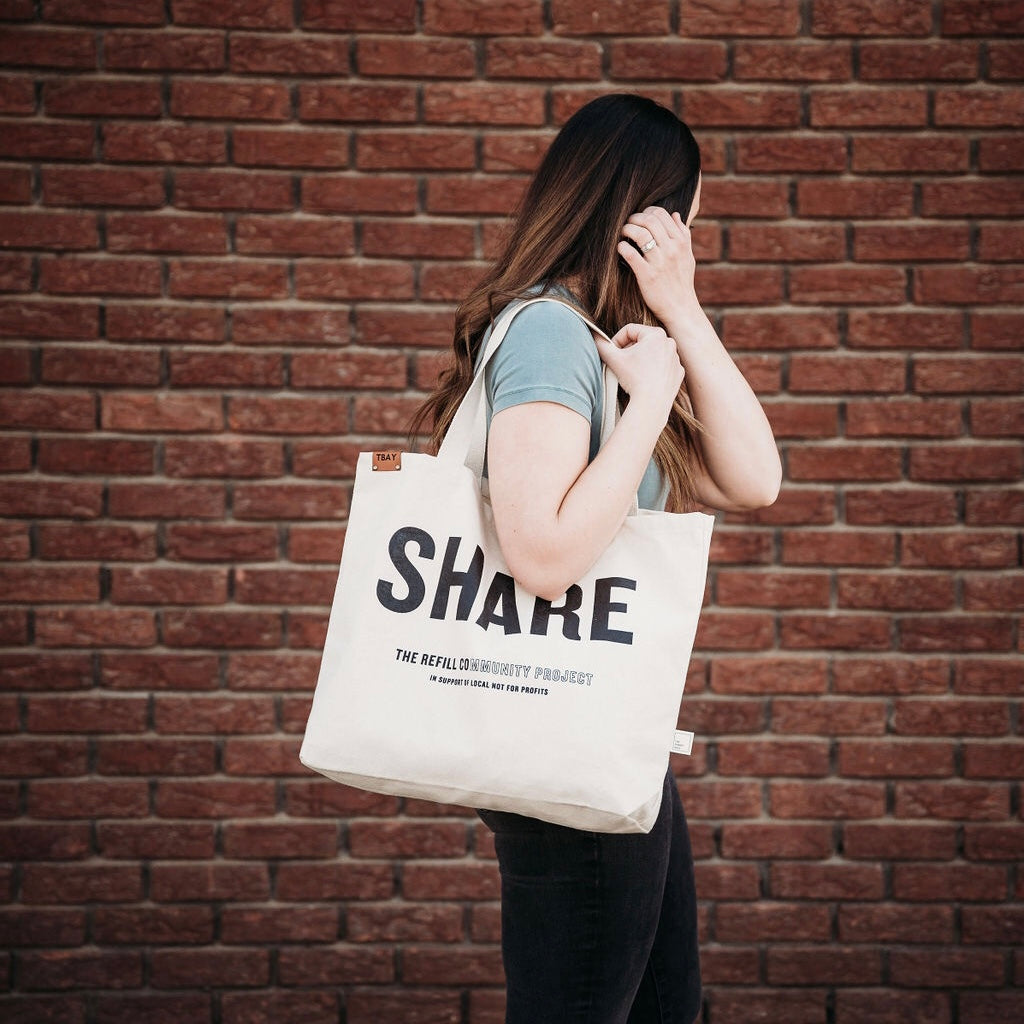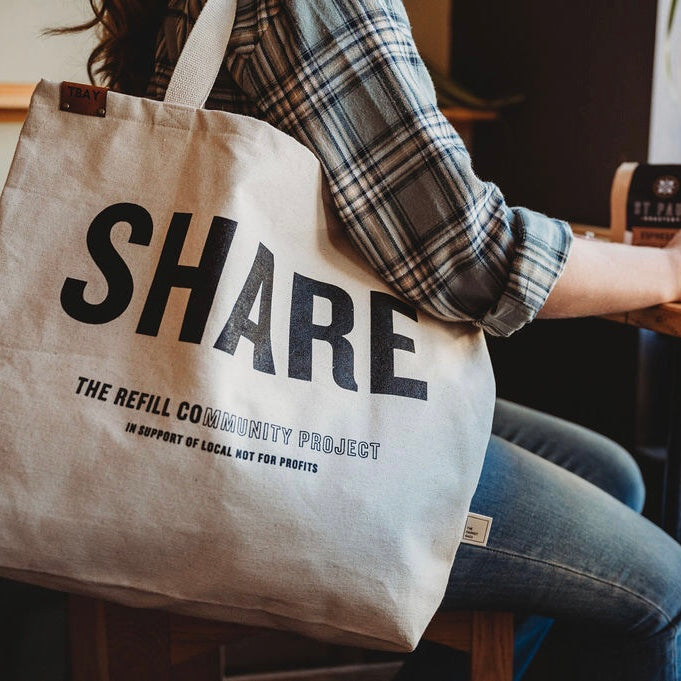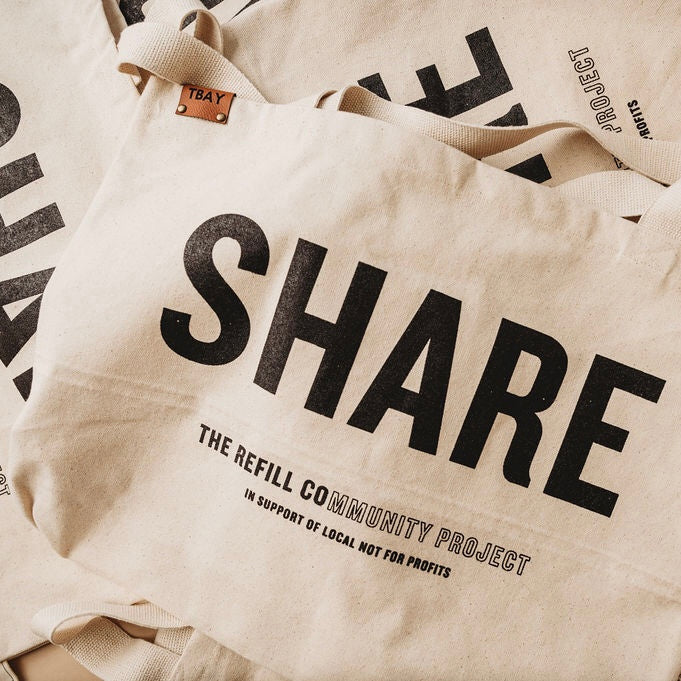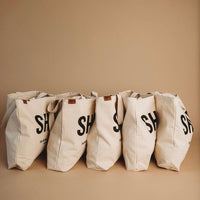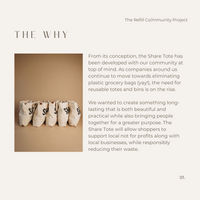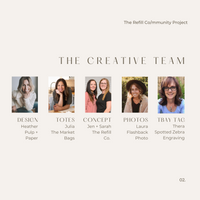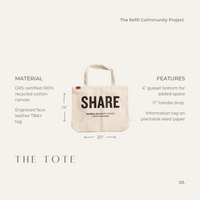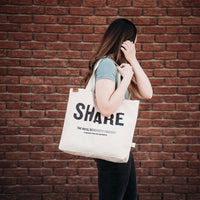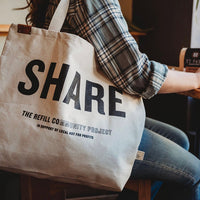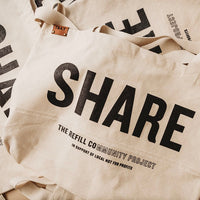 $5.00 FROM EVERY BAG PURCHASED WILL BE DONATED TO THE DEW DROP INN
.
Also, through The Market Bags, 1% of each bag purchased is donated to the Sustainable Nourishment Program at Mamas for Mamas, a program to ensure everyone has access to fresh and nourishing food.
From its conception, the Share Tote has been developed with our community at top of mind. As companies around us continue to move towards eliminating plastic grocery bags (yay!), the need for reusable totes and bins is on the rise. There are reusable tote bags available everywhere you look, but we wanted to create something long-lasting that is both beautiful and practical while also bringing people together for a greater purpose. The Share Tote will allow shoppers to support local not for profits along with local businesses, while responsibly reducing their waste.

 Made of GRS certified 100% recycled cotton canvas, this oversized tote is 14"Tx20"Wx4"D with an 11" handle drop. Each bag features the SHARE print, a faux leather engraved TBAY tag, and a plantable seed paper information tag.
Express yourself by bringing the SHARE Tote with you everywhere you go and help us spread the love.
DONATIONS MADE SINCE LAUNCH (as of June 30 2023)
St. Andrew's Dew Drop Inn -
$180.00
THE CREATIVE TEAM

TOTES - Julia / The Market Bags
DESIGN - Heather / Pulp + Paper
PHOTOS - Laura / Flashback Photography
TBAY TAG - Thera / Spotted Zebra Engraving
CONCEPT - Sarah + Jen / The Refill Co.

WHERE CAN I PURCHASE THIS BAG?

Lovely Body - 266 Red River Road / lovelybody.ca
Ungalli Clothing Co. - 115 Cumberland St N / ungalli.com
The Refill Co. - 4277 Oliver Road / therefillco.net


[The Share Tote is not included in any sales/coupons/promo codes]
*If you're a local business interested in offering the Share Tote at your location, contact us at therefillco@outlook.com.*
Start where you are, use what you have, do what you can.