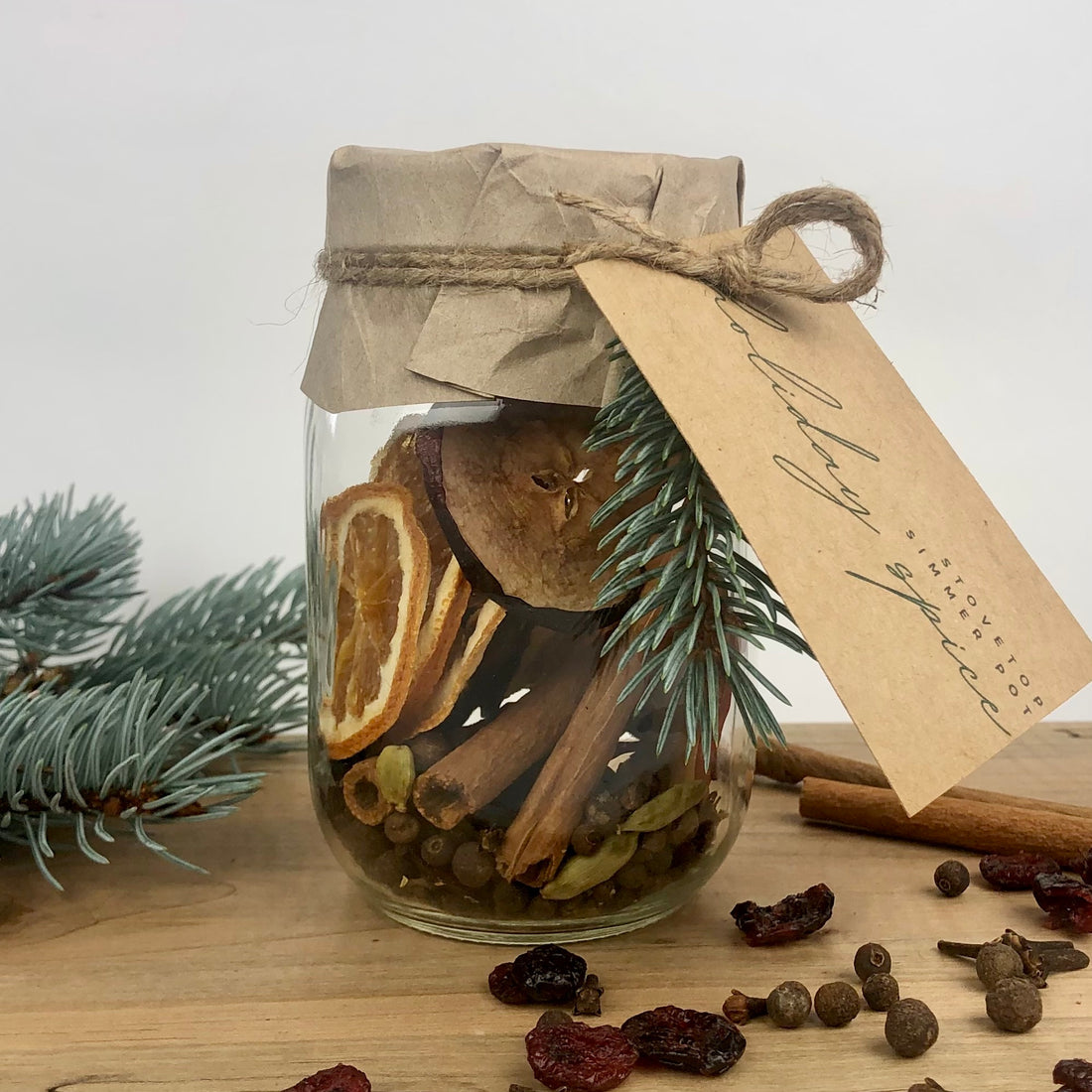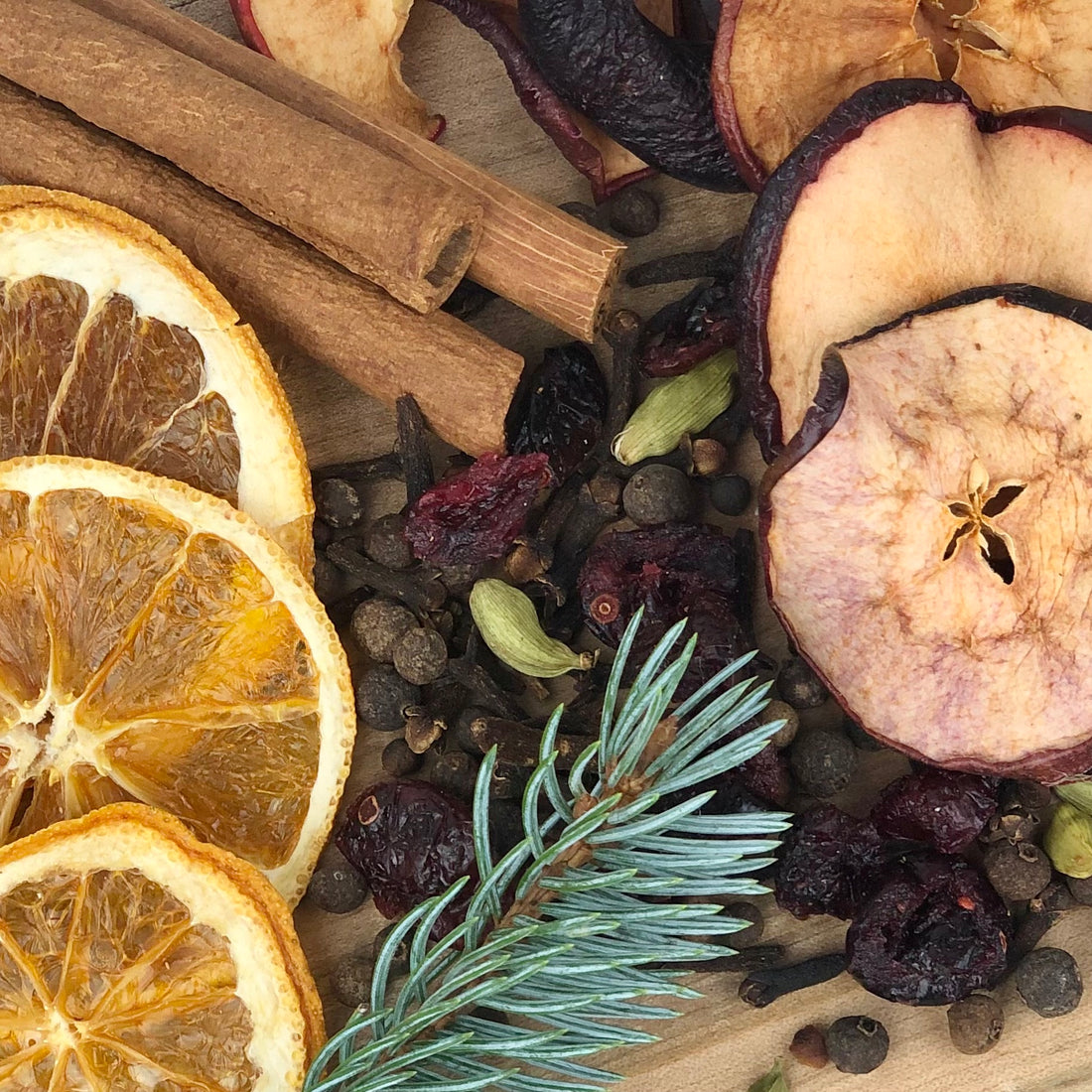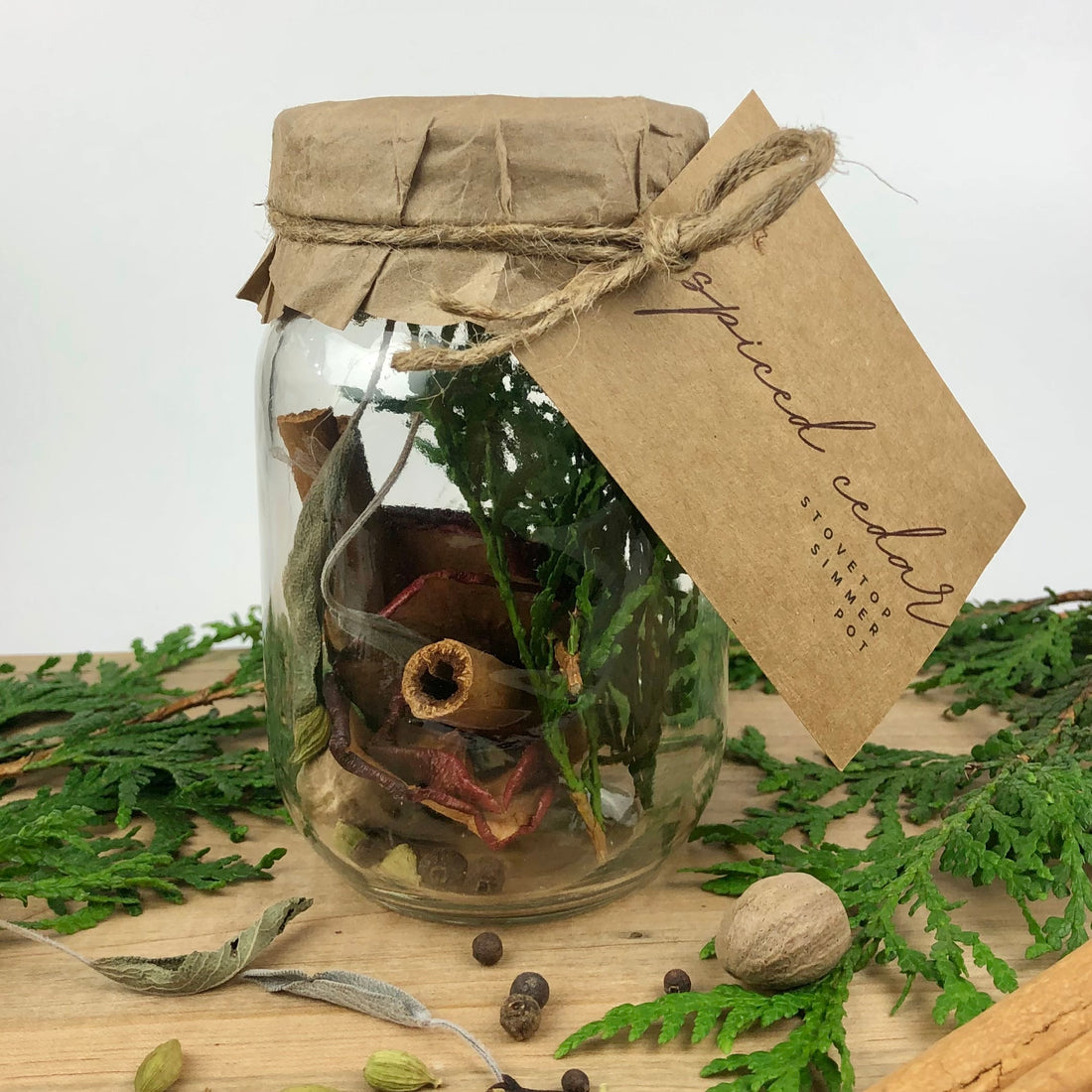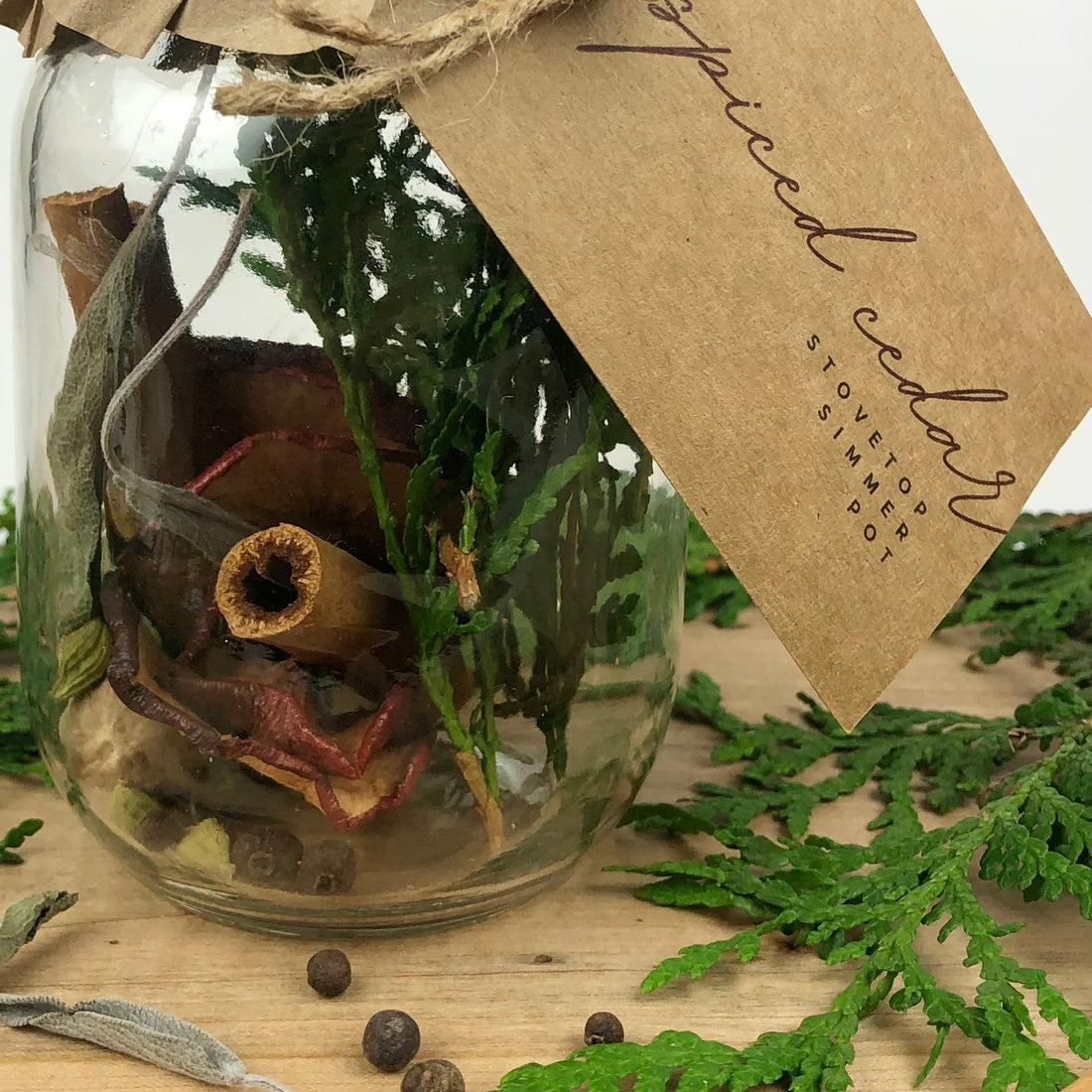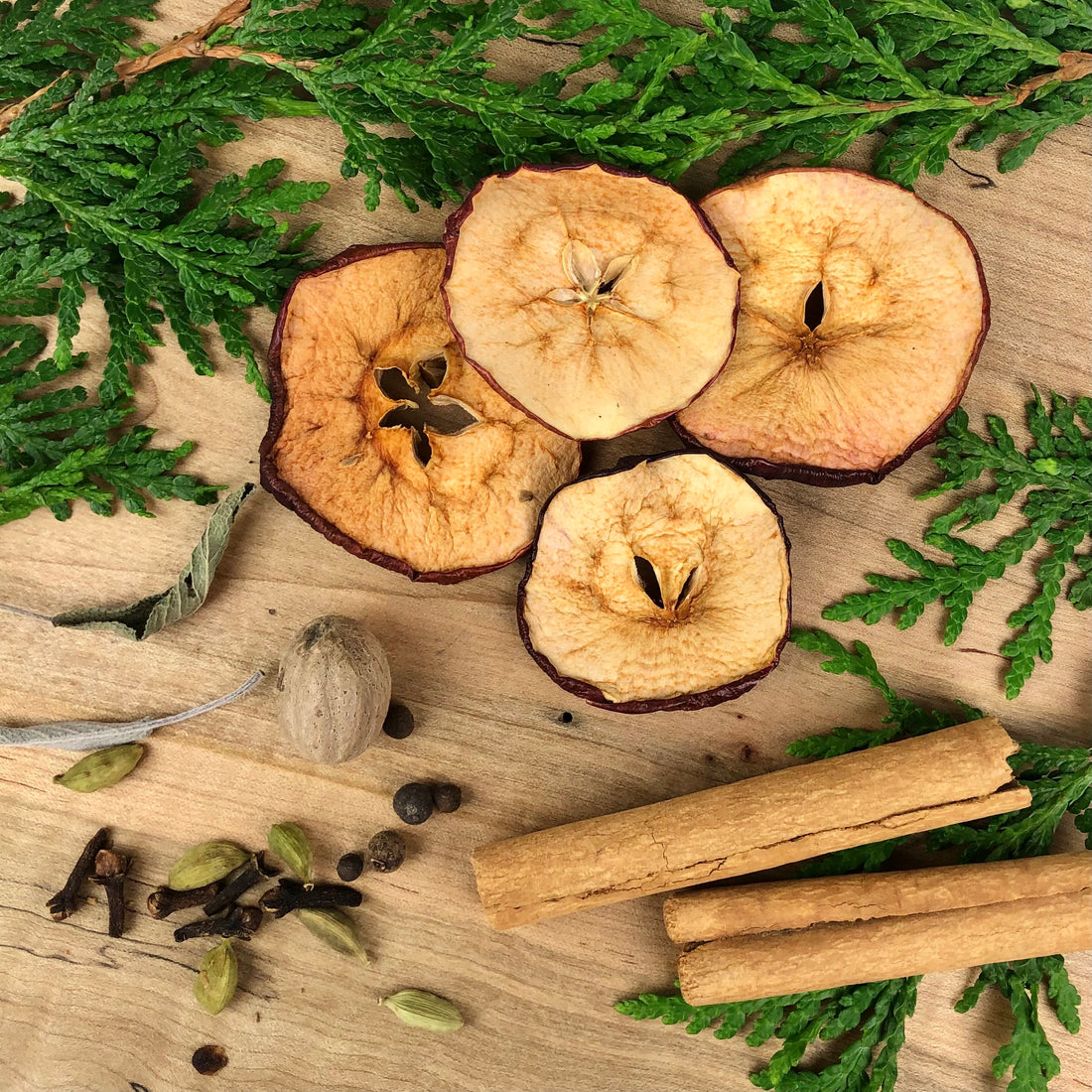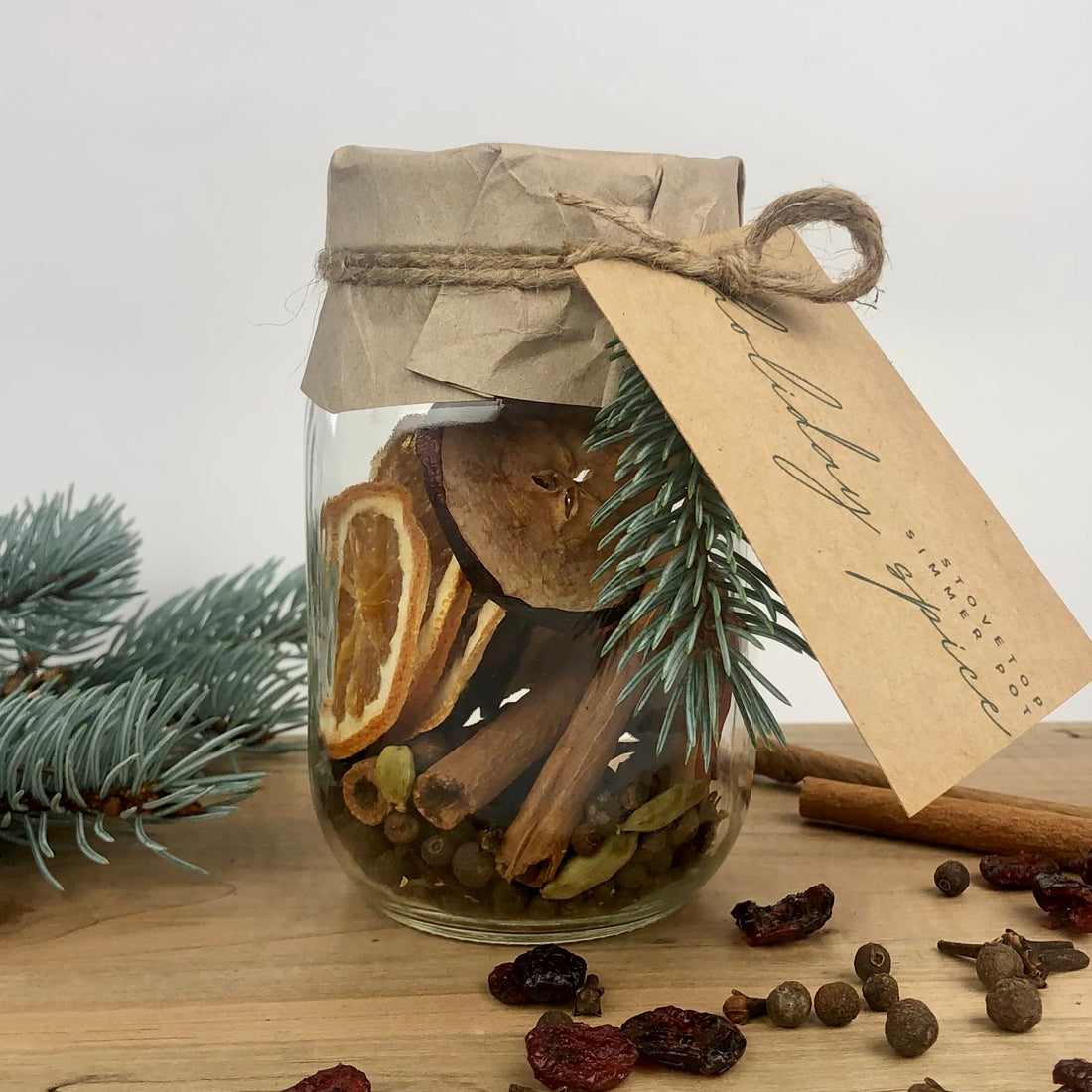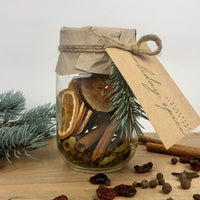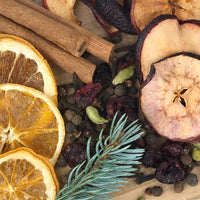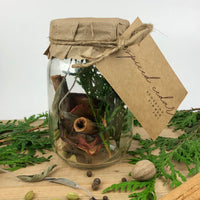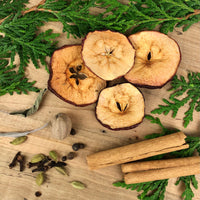 Fill your home with the comforting aroma of the season while ditching any harmful chemicals and fragrances!  100% natural blend of spices, greenery and dried fruit.
Instructions:  In a saucepan, add the contents of the jar along with 3-4 cups of water.  Simmer on the stovetop and add more water as needed. Don't leave unattended.  
Save your mason jar and bring back to refill in store! 
Spiced Cedar:
A warm and cozy autumn aroma from cedar, apple, cardamom, allspice, clove, nutmeg, sage + cinnamon
Holiday Spice:
A festive scent of the holidays from apple, orange, cinnamon, clove, cranberry, cardamom and allspice. Included is a sprig of fresh spruce that can be added into the pot or left out!
Start where you are, use what you have, do what you can.