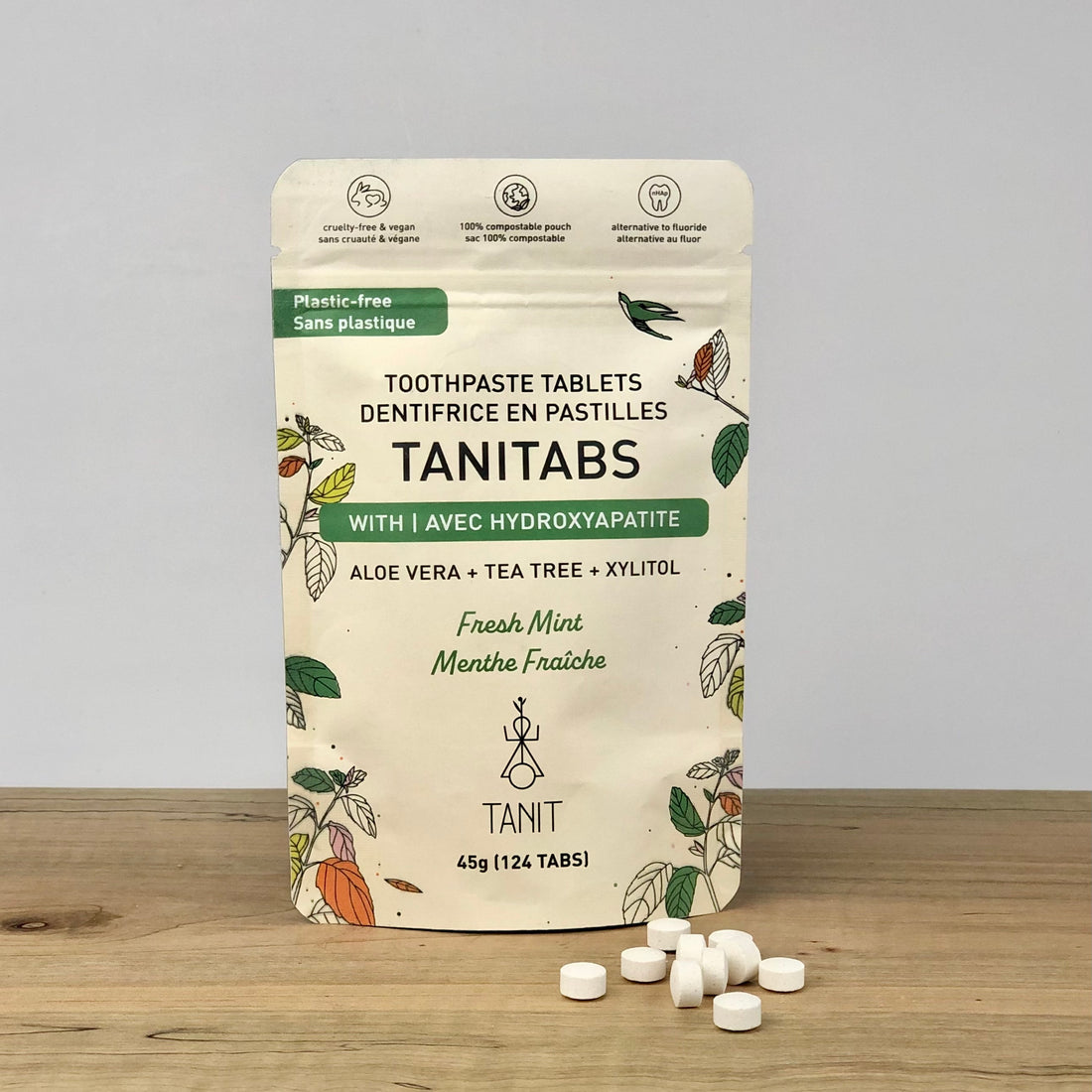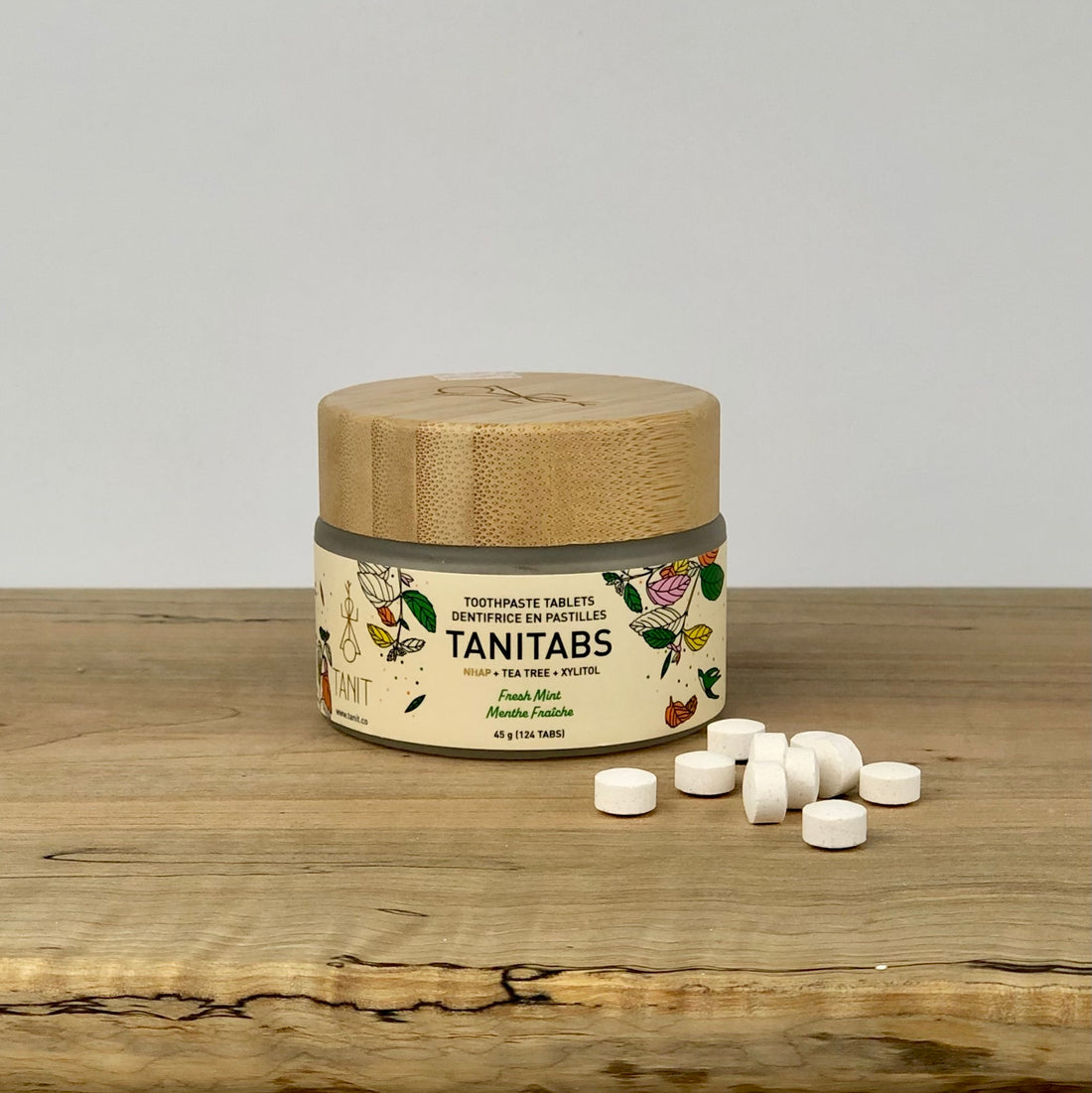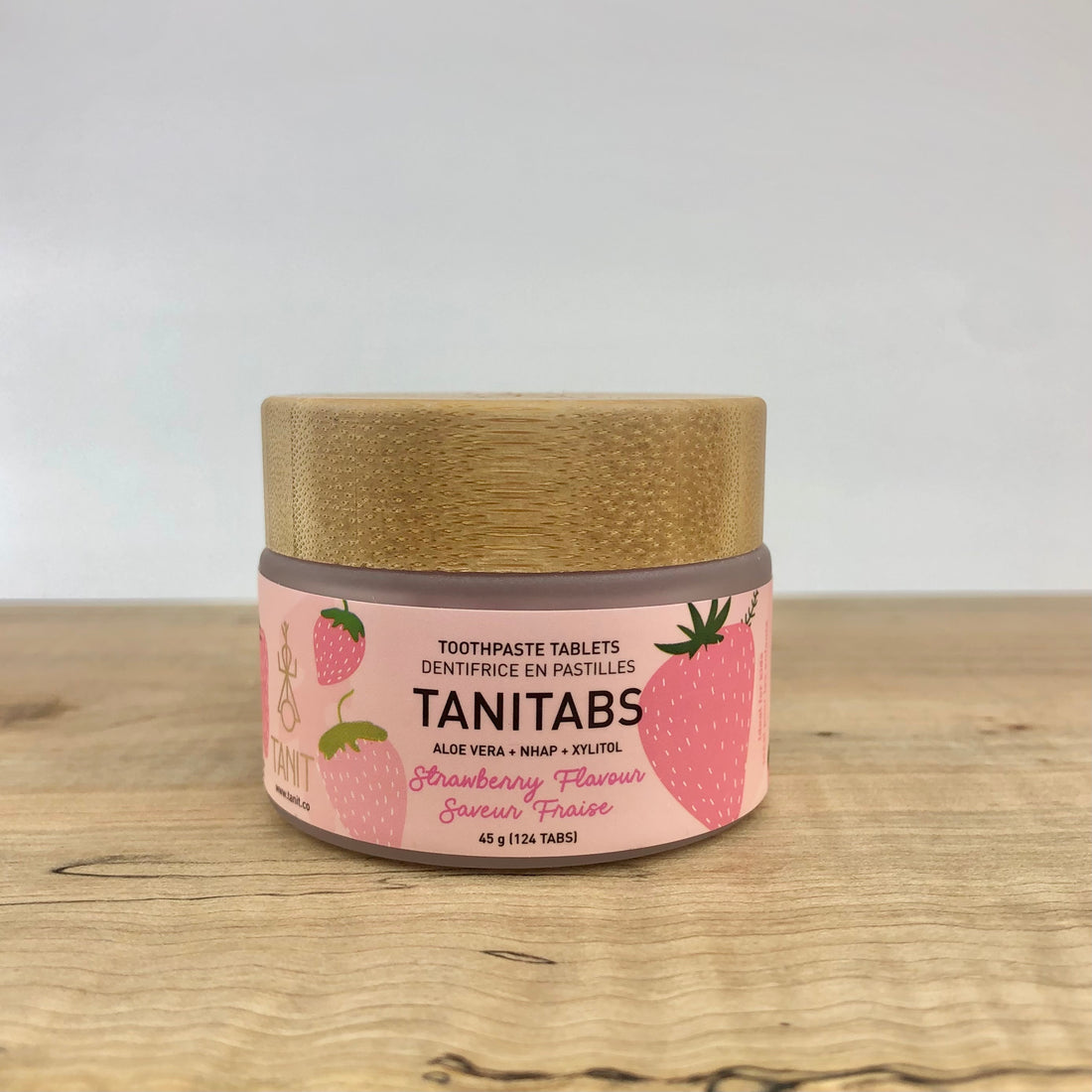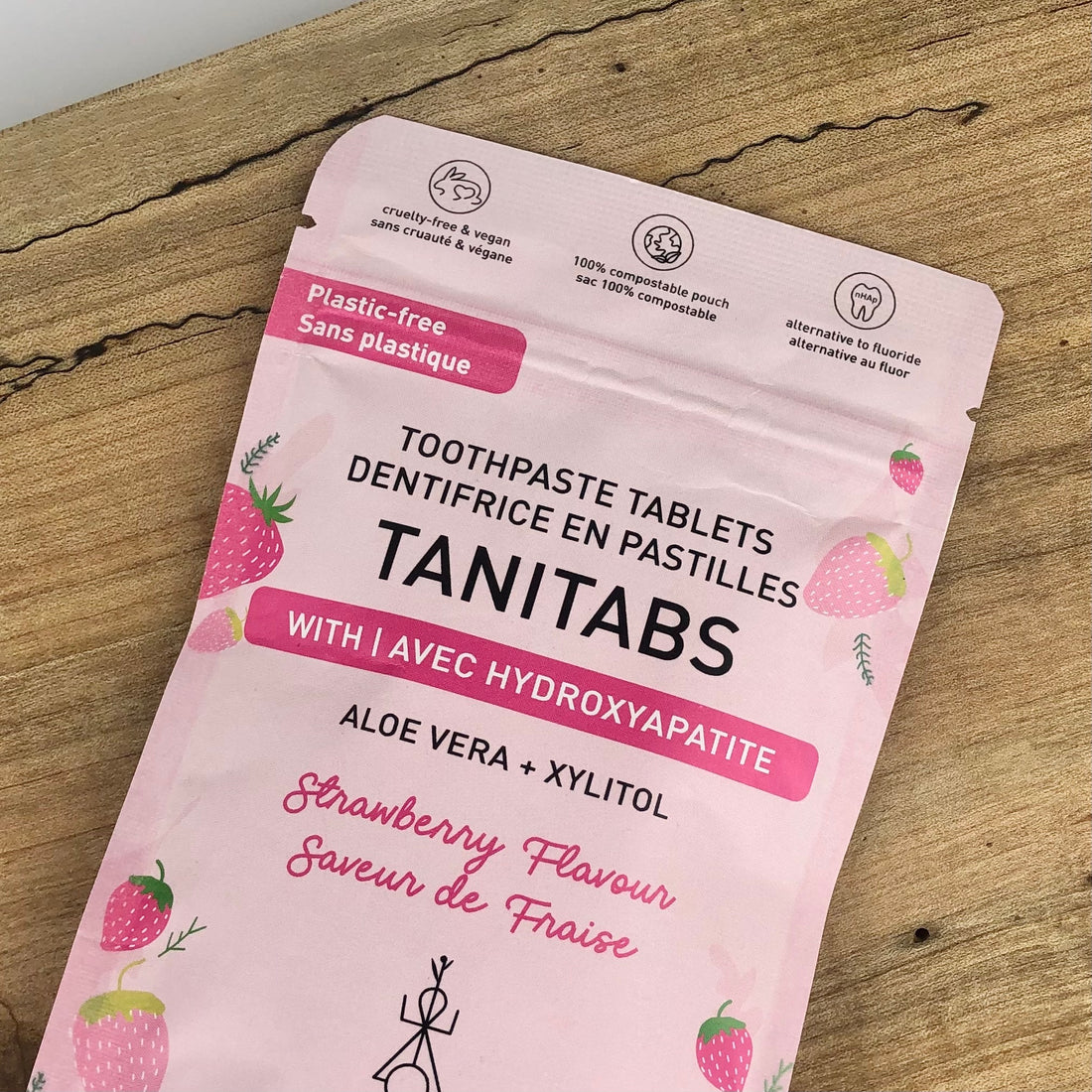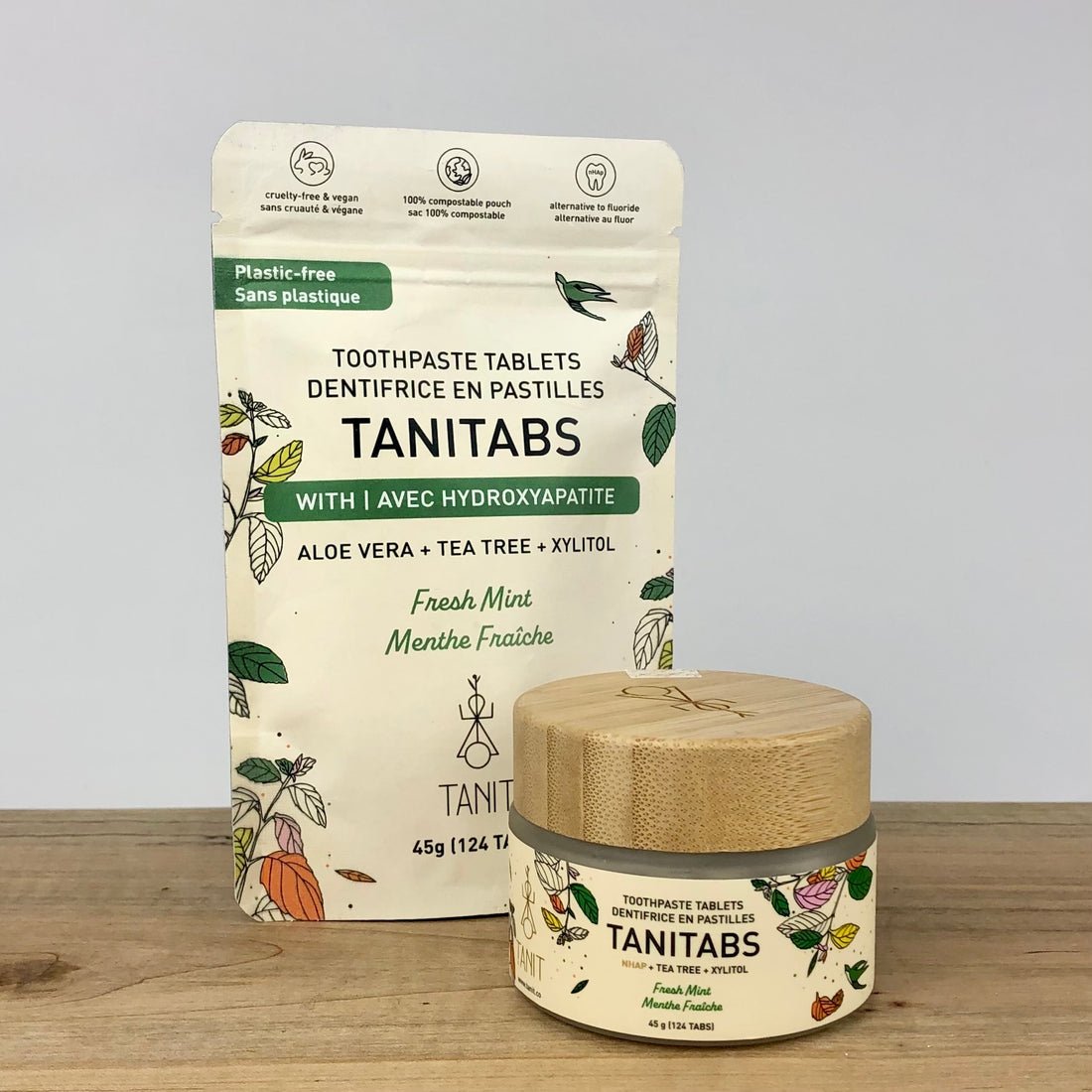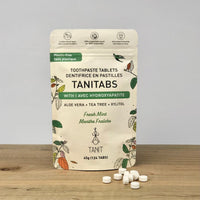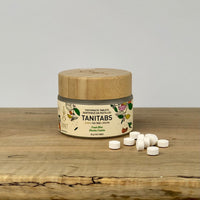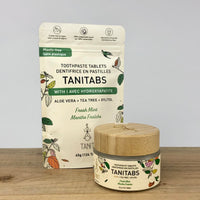 Give up non-recyclable toothpaste tubes forever with TANITABS from TANIT, made with science-backed ingredients.

WHITER, STRONGER TEETH WITH nHAp (10%)
WHAT IS nHAp?...
"TANITABS are formulated with nano-hydroxyapatite (nHAp), which makes up as much as 97% of our tooth enamel and up to 60% of human bones.
NHAp is an ideal and non-toxic alternative to fluoride since it consists of a biocompatible substance that is recognized and accepted by the body. Our nHAp is vegan and not sourced from cow bone.
While fluoride helps remineralize teeth with saliva, nHAp directly remineralizes teeth on its own.  In other words, it fills in microscopic fissures in the enamel and replaces minerals lost over time, working to thus strengthen teeth and prevent cavities. It is also effective at helping restore the natural whiteness and smooth surface of teeth with extremely low abrasive qualities."
"BALANCING GOOD & BAD BACTERIA WITH XYLITOL (35%)
We all have good and bad bacteria in our mouth. The goal of oral hygiene is to eliminate S. mutans, a bad bacteria that builds up from sugar in refined foods and creates a harmful acid that weakens tooth enamel. TANITABS contain organic xylitol . Sourced from birch bark, this ingredient is proven to reduce tooth decay by fighting bad bacteria. It also treats dry mouth, helping saliva do its job." [KEEP OUT OF REACH OF PETS]

Working for happier oceans one smile at a time without any plastic waste. With vegan Nano-hydroxyapatite, organic xylitol, and plant extracts for a powerful clean and effective protection. Available in glass jars or refills!

INCLUDES 124 TABLETS

2-month supply in glass jar or 2-month refill supply in 100% compostable pouches
Start where you are, use what you have, do what you can.