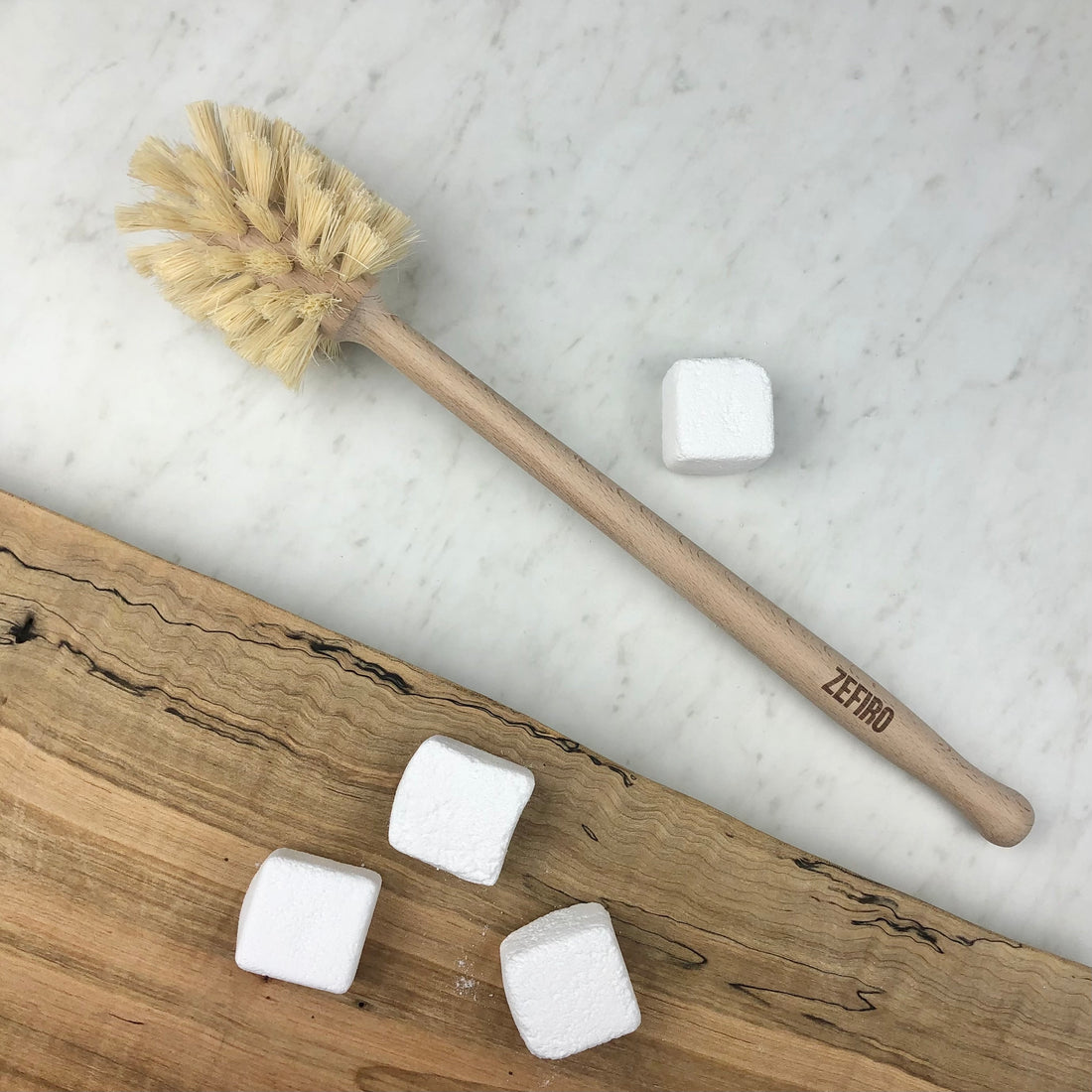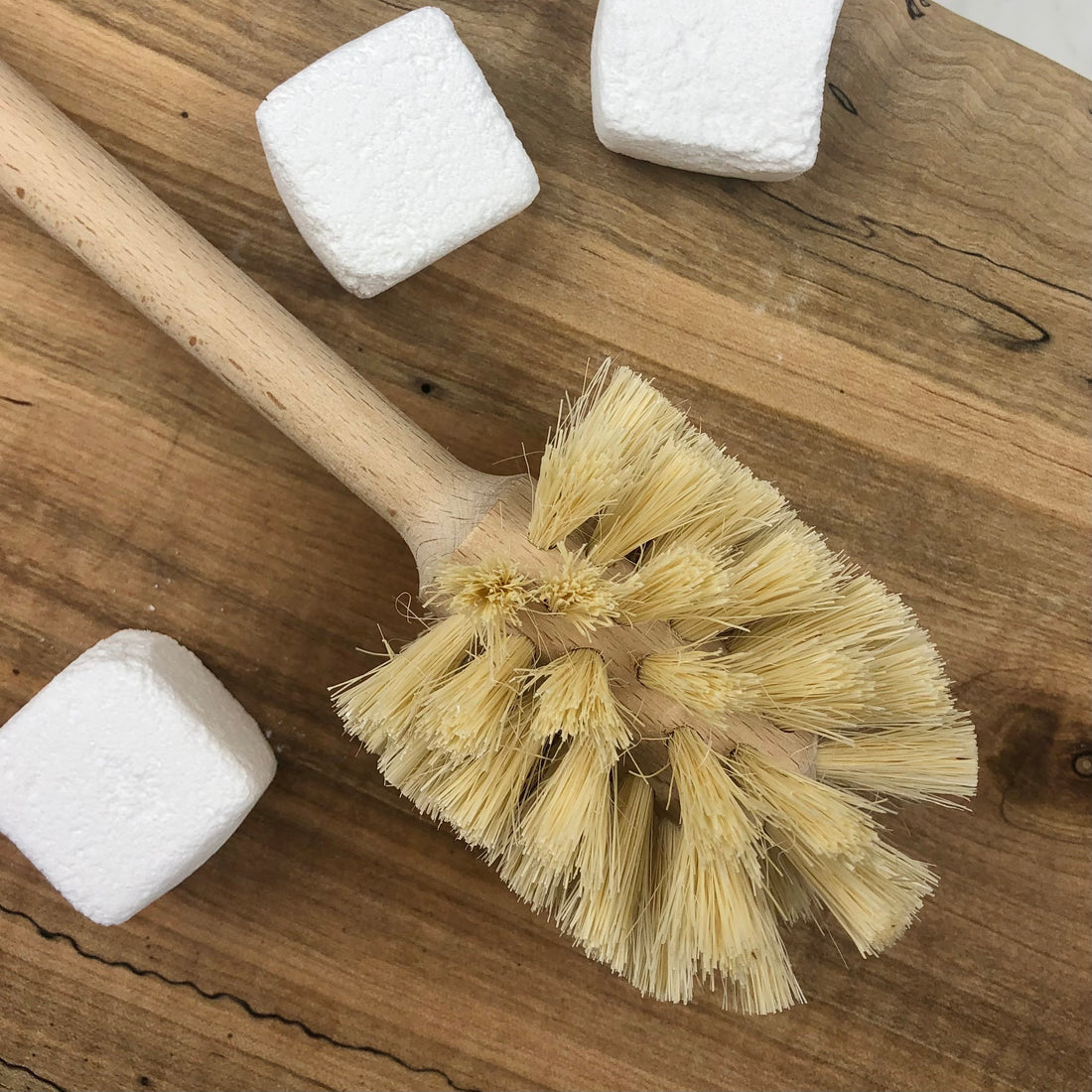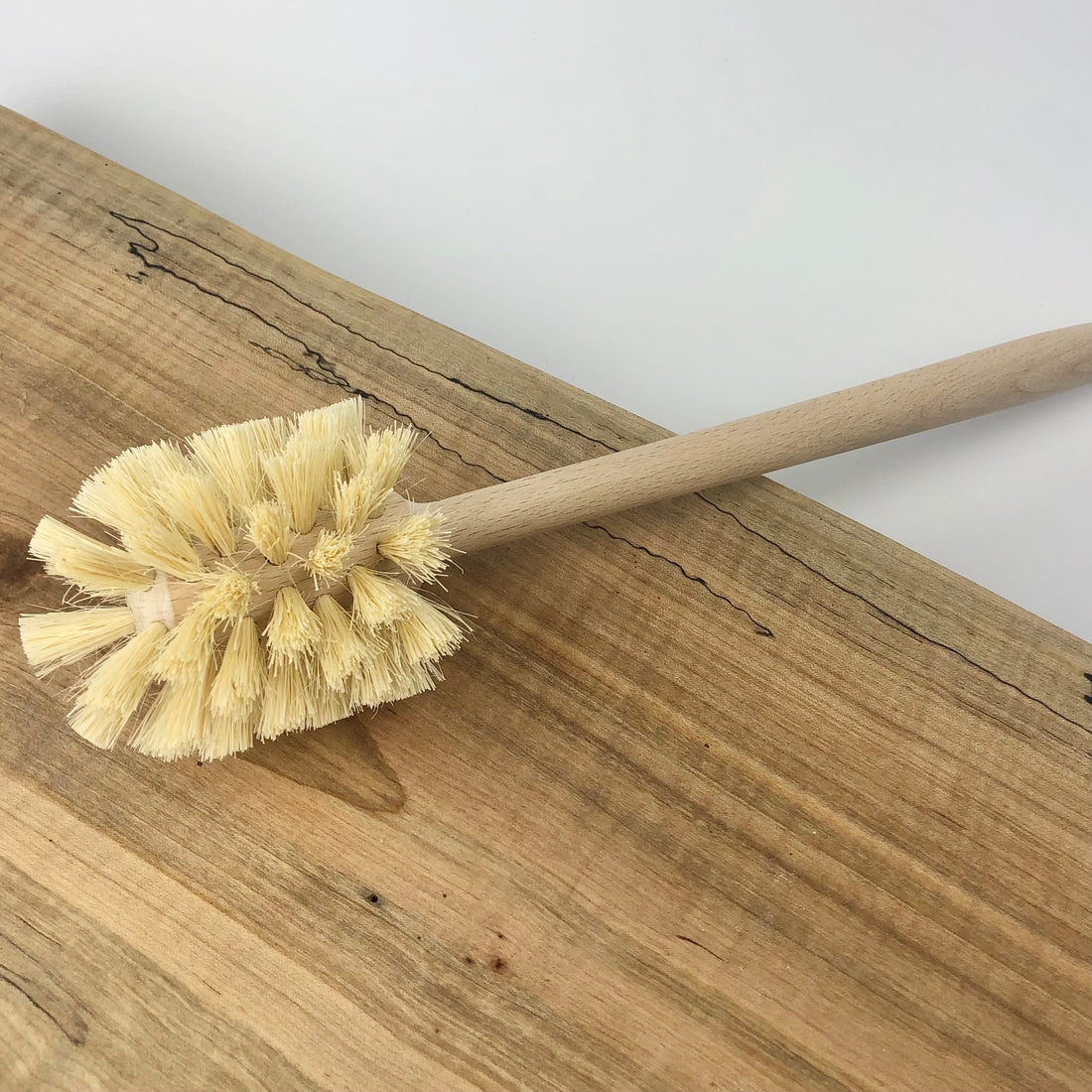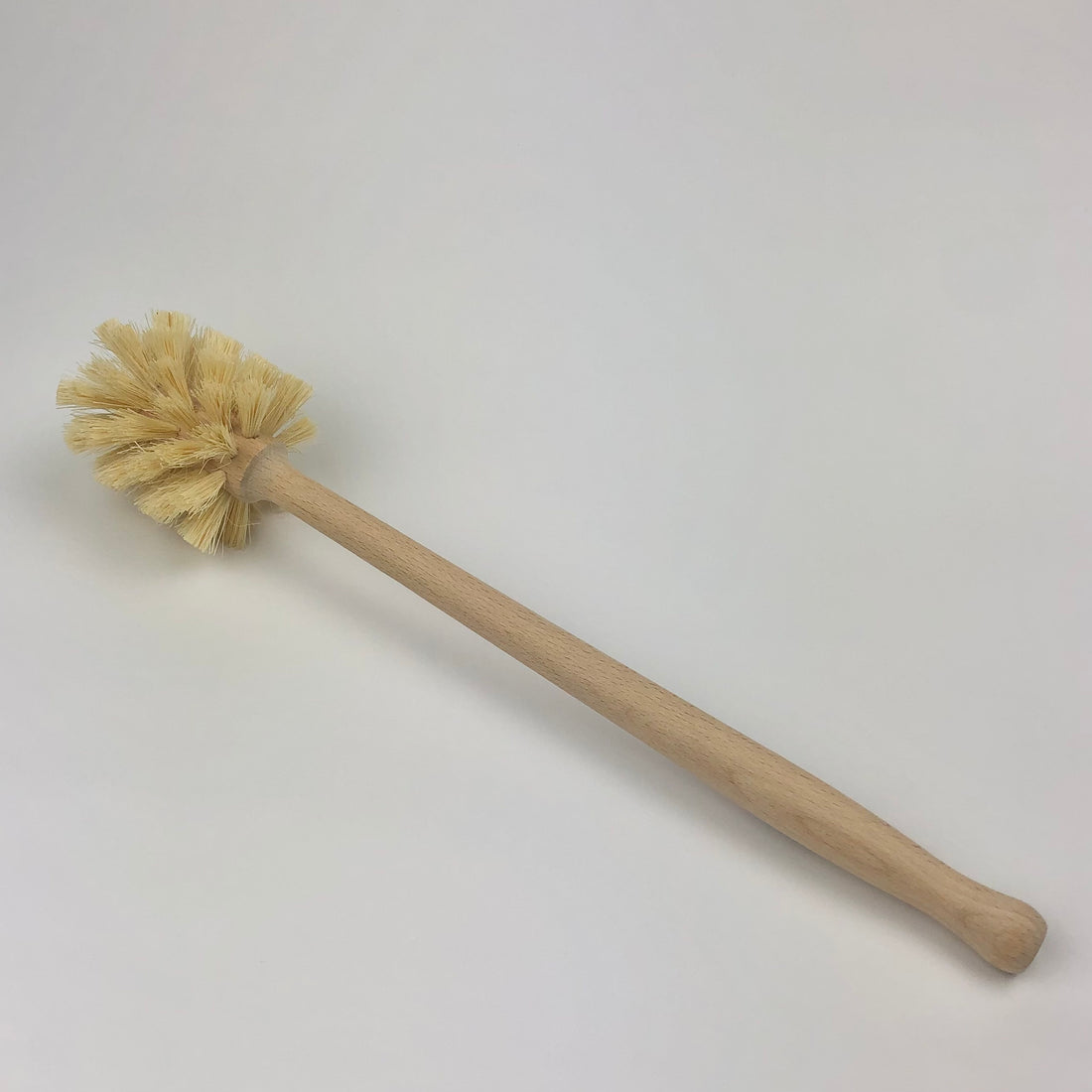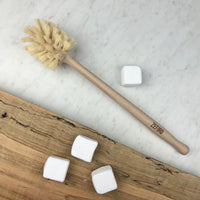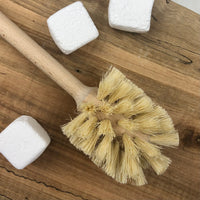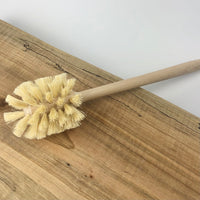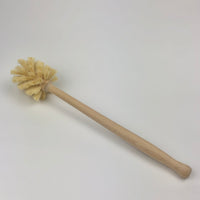 This toilet brush is made with beechwood handles and sisal bristles, these eco-brushes are a great swap from plastic! These brushes are all-natural, with no glue or other adhesives keeping the bristles in place. The bristles are very strong giving you great scrubbing power that will help to get your pots, veggies, and house clean. Store your brush bristle side down, to ensure it's fully dry. 14" long.
Toilet Brush Stand sold separately.



Start where you are, use what you have, do what you can.