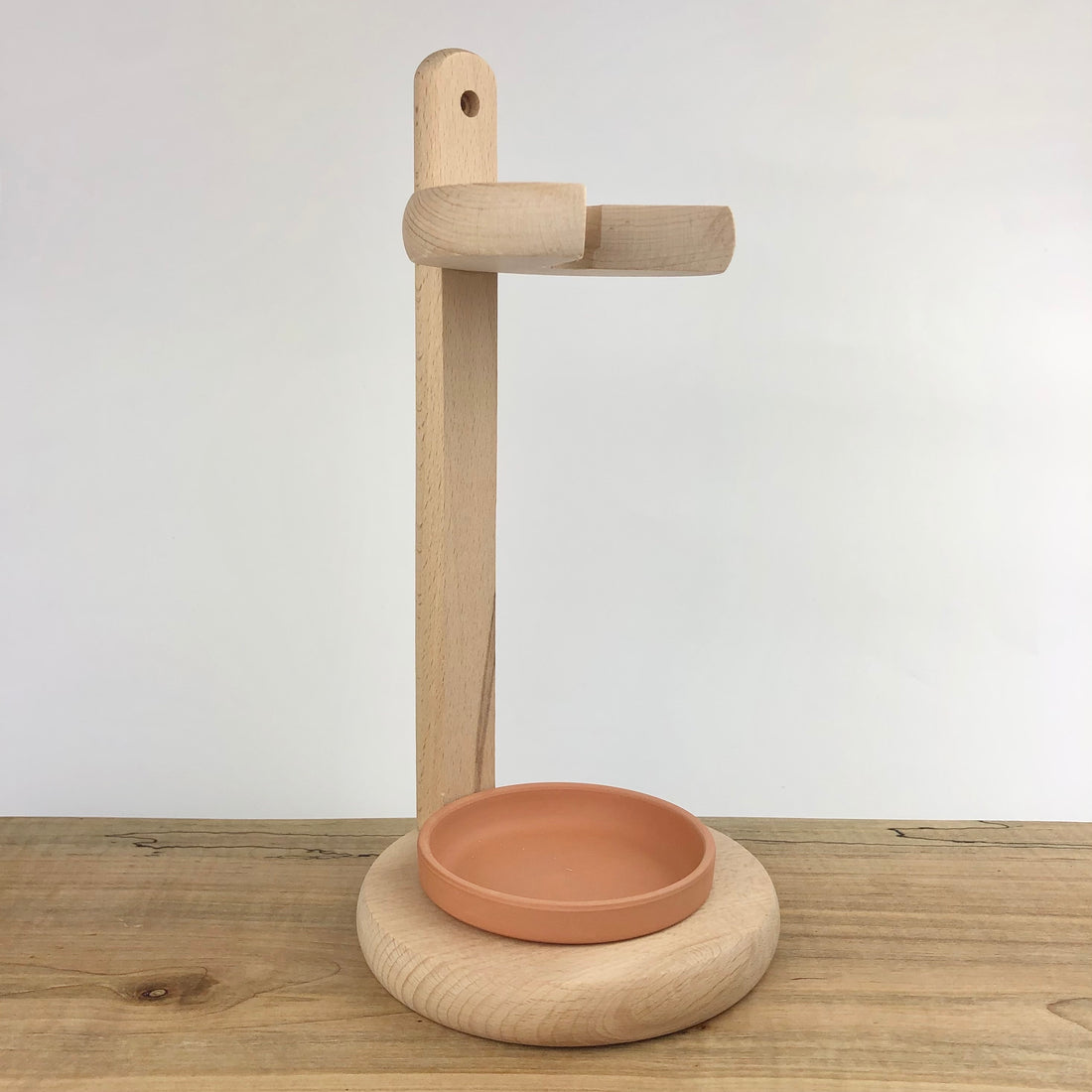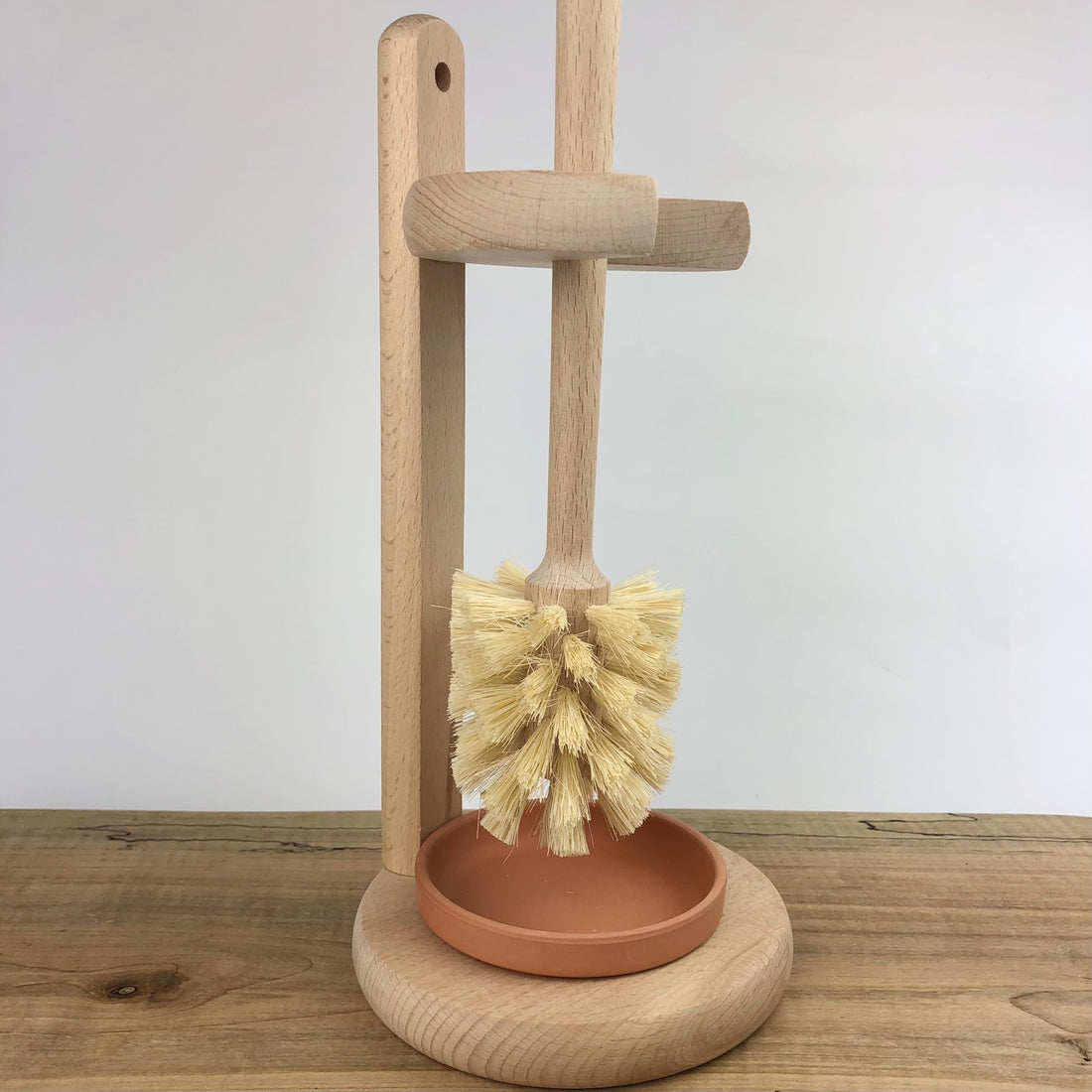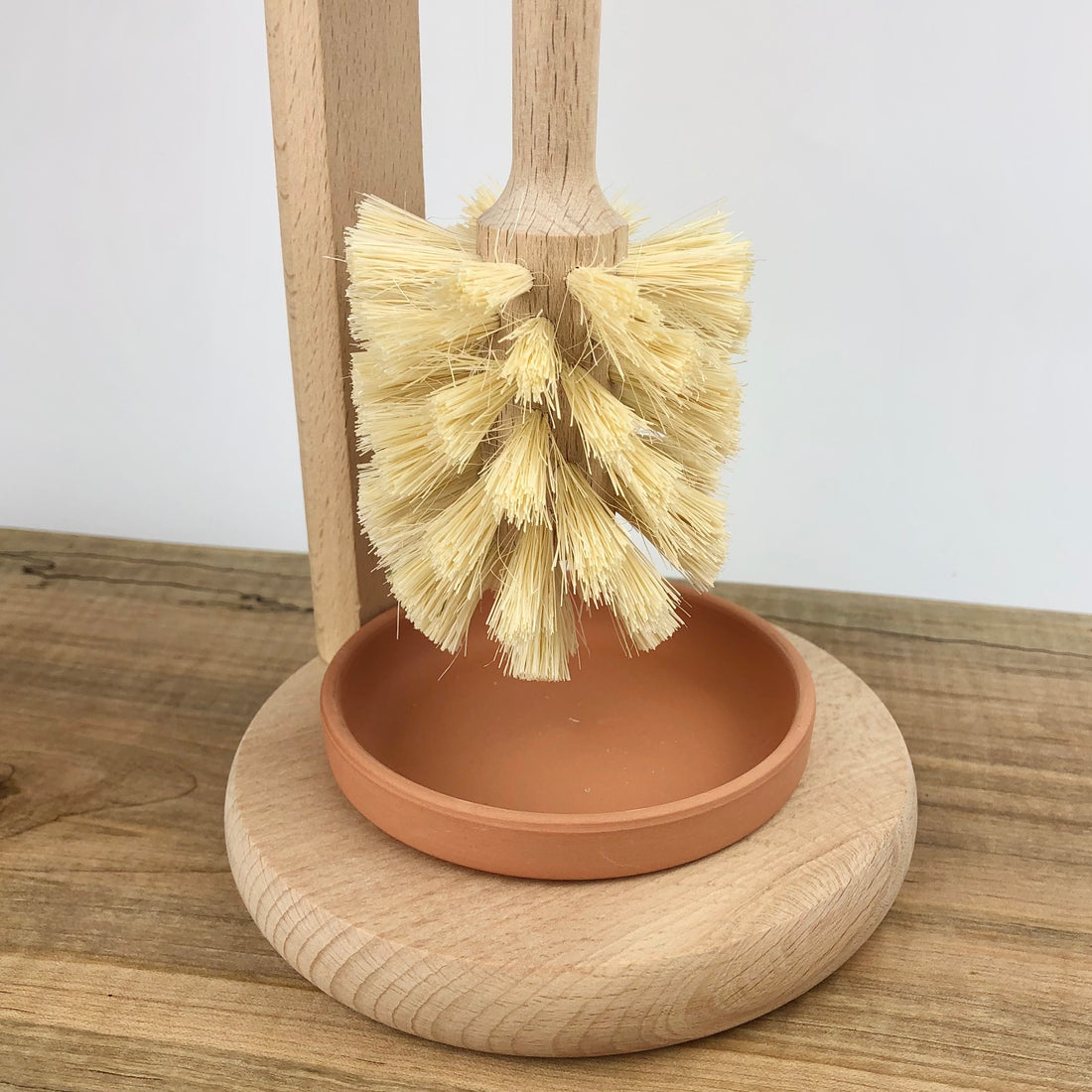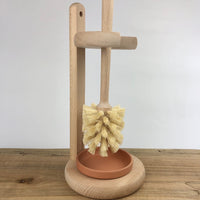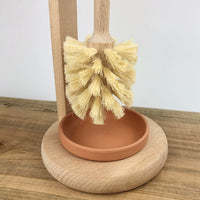 Made of untreated FSC certified beechwood from Germany, with a terracotta dish to catch the water. Made to fit the wooden toilet brush to allow the bristles to fully dry out between uses. Can be mounted to the wall or placed on the floor, do not allow water to pool on the wood or it will develop mild on the wet spots.
Brush sold separately.
Start where you are, use what you have, do what you can.