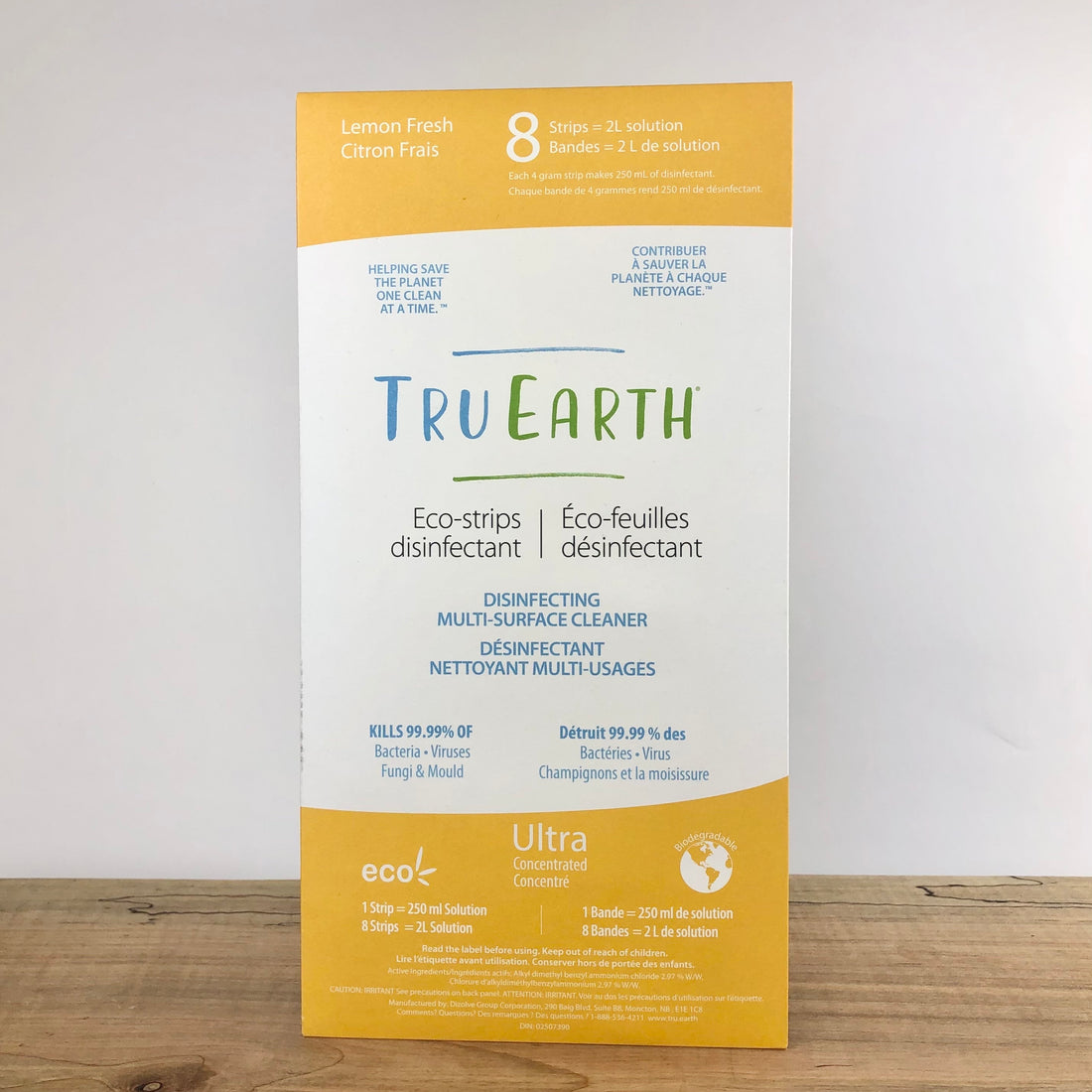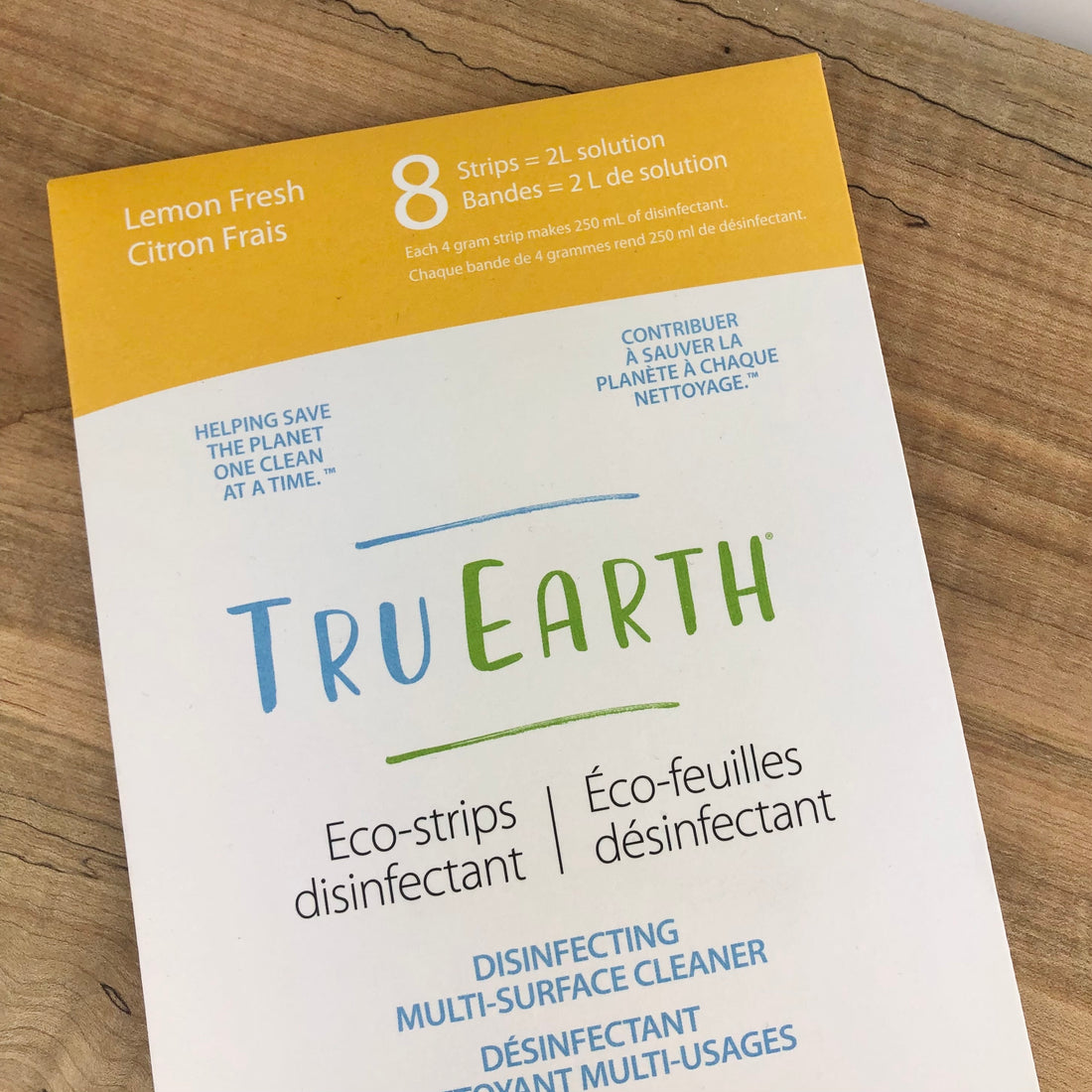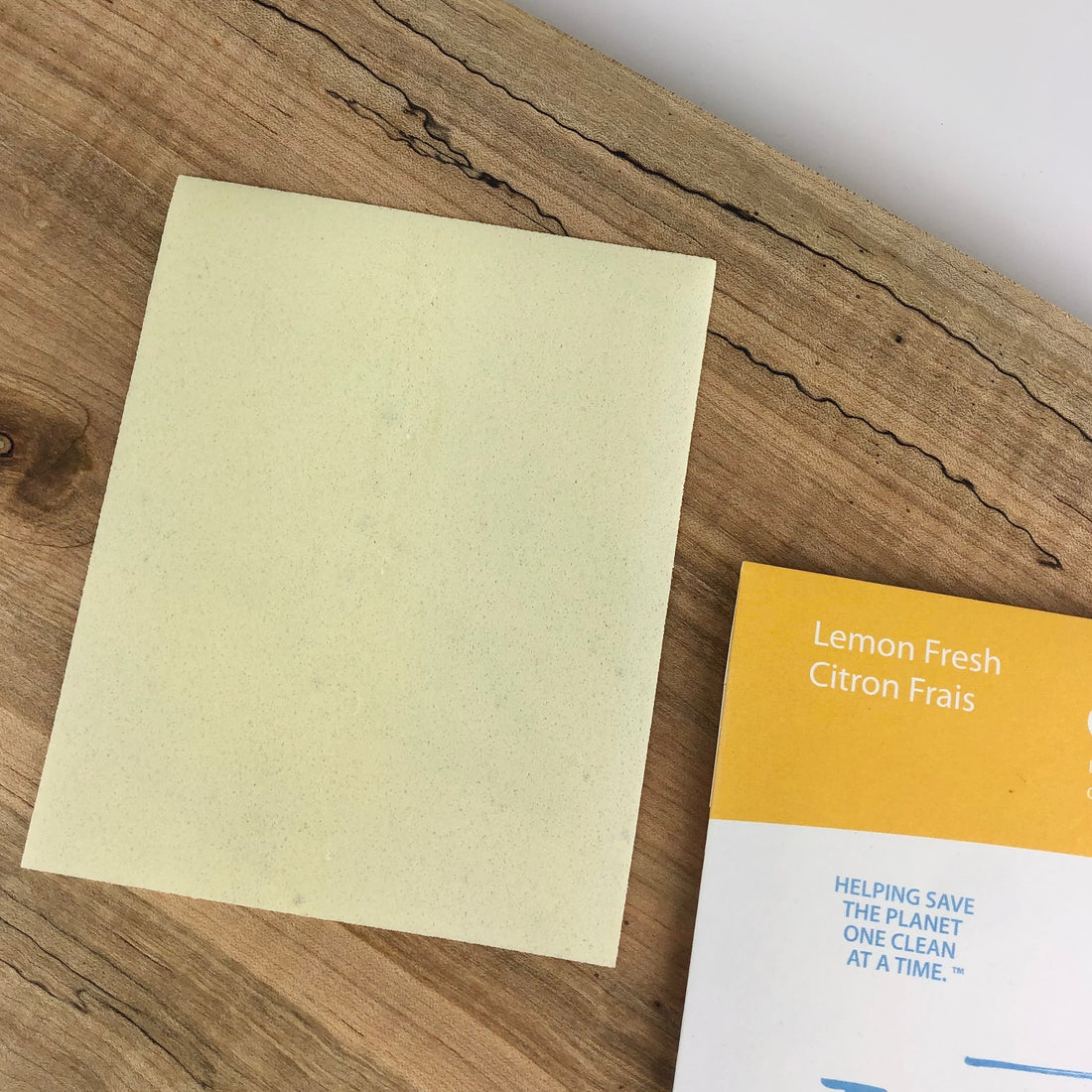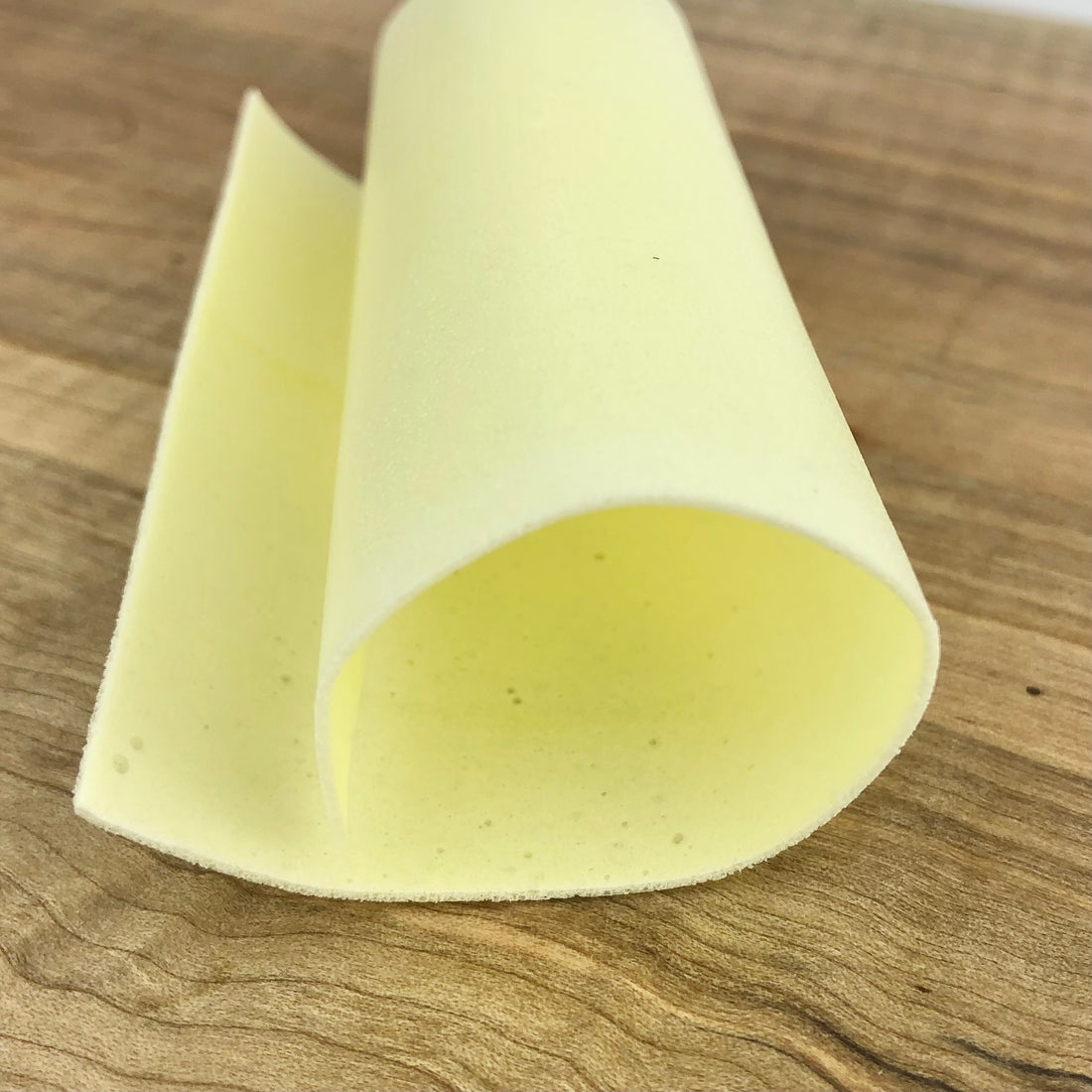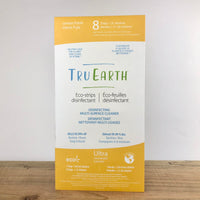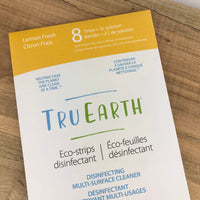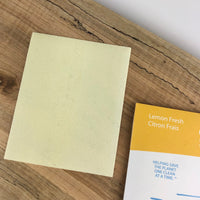 TRU EARTH DISINFECTING MULTI-SURFACE STRIPS
Tru Earth:
Tru Earth Multi-Surface Cleaner Eco-Strips come in a biodegradable cardboard sleeve, instead of a plastic bottle. When you see you are running low on cleaner:
Take one strip and put it in your spray bottle.
Add 250ml of hot water.
Give it a shake until it is dissolved.

One package contains 2L of ultra-concentrated cleaning solution that will combat even the most difficult surfaces. This helps ELIMINATE four (4) typical plastic cleaning bottles.
The fragrance of fresh lemon peel is irresistibly fresh, fragrant, and therapeutic. This is why Tru Earth Multi-Surface Cleaner is lightly scented like fresh cut lemons.

Tru Earth Certifications
Paraben-free
Phosphate-free
Readily biodegradable in accordance with OECD 310D
Vegan: no animal-based ingredients or testing on animals by us or our ingredient suppliers

Start where you are, use what you have, do what you can.