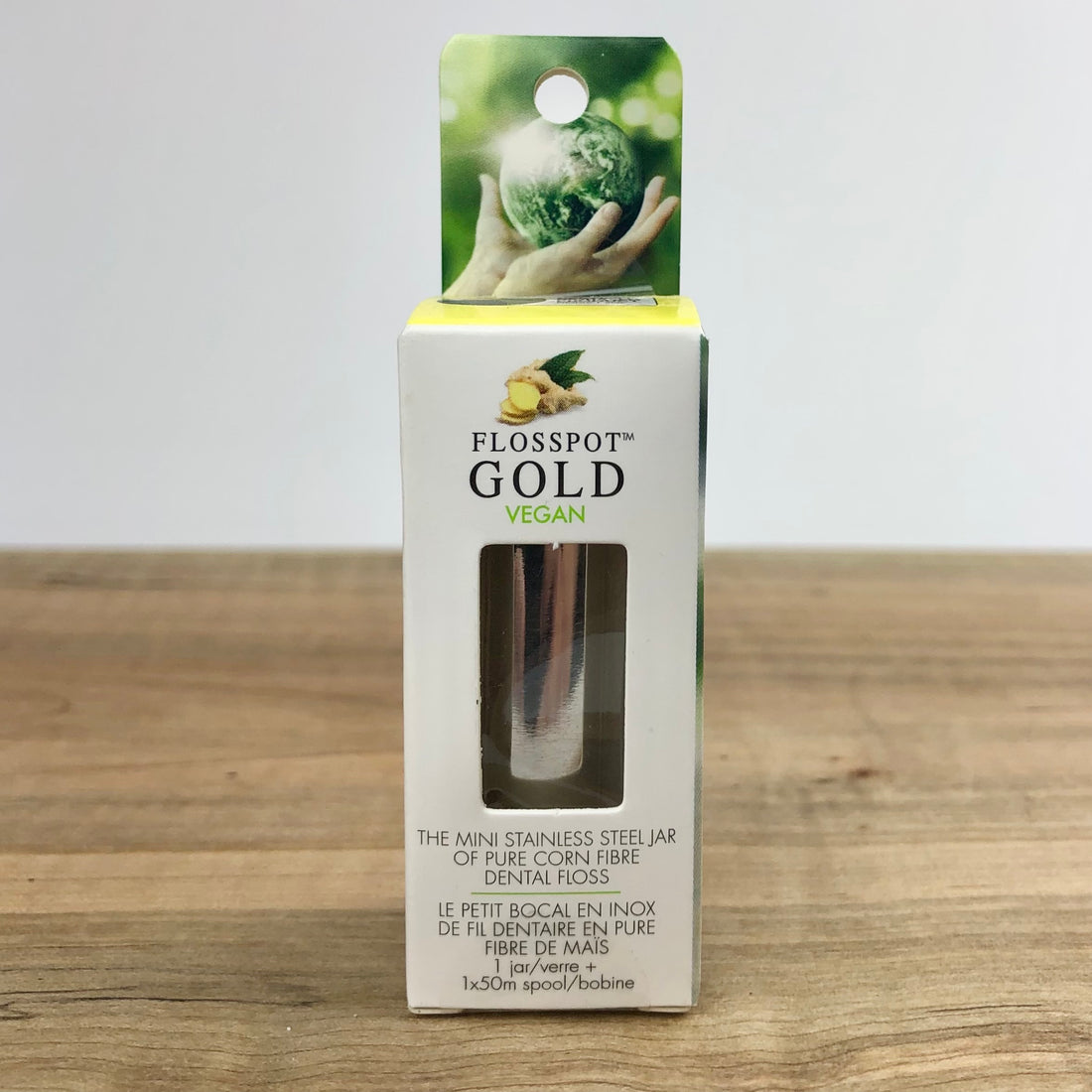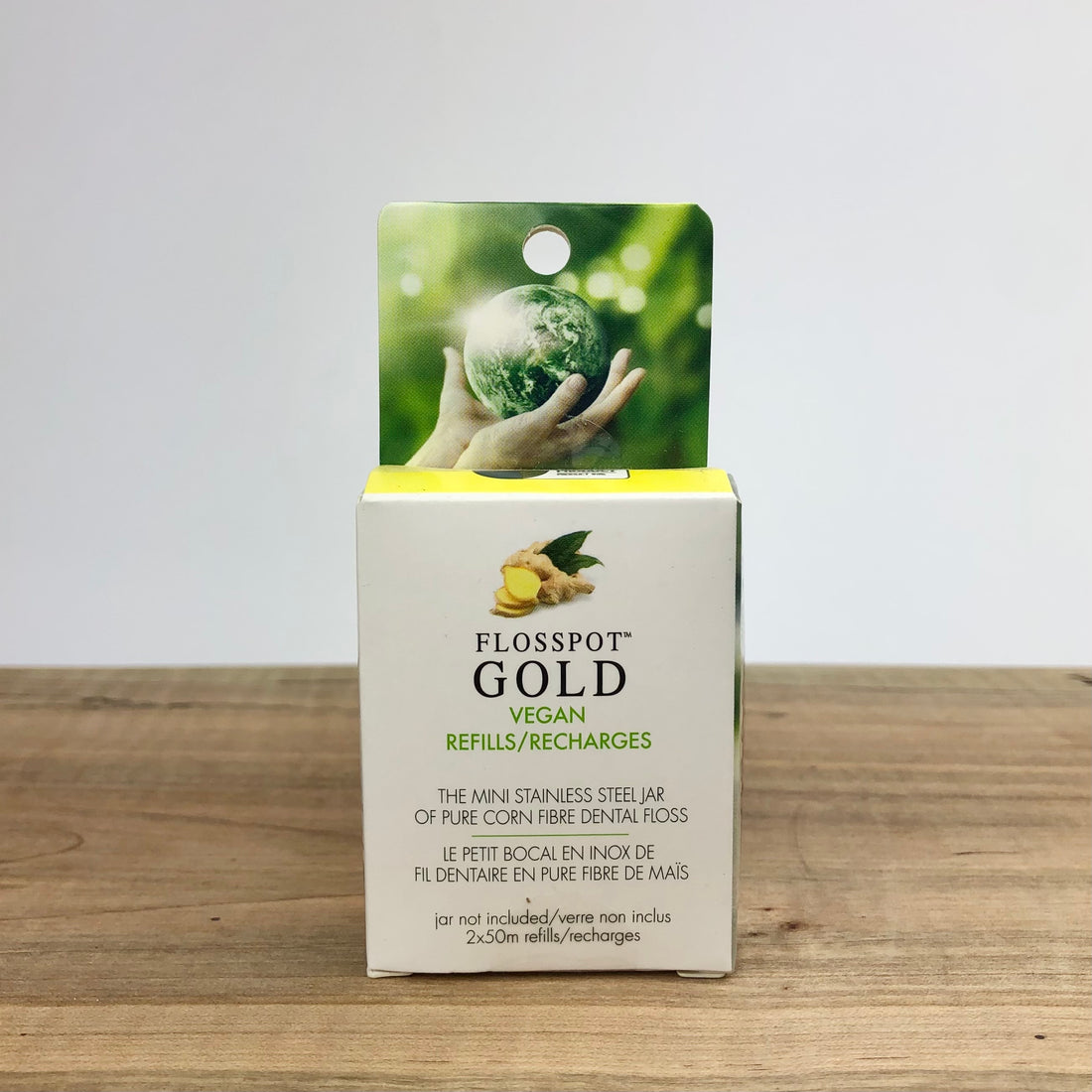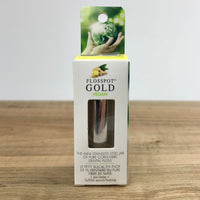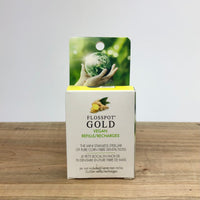 This plant-sourced PLA floss FlosspotTM Gold is coated with candelilla wax, flavoured with ginger-mint and packaged with a durable refillable stainless steel jar. Non-toxic stainless is a perfect zero waste refillable container for this vegan-friendly floss. 

50m corn fibre floss in stainless steel jar
Refill: 2x50m refills (stainless steel jar NOT included)
Start where you are, use what you have, do what you can.